Take Me Out by Rework
Rework serve up a superb new EP taken from their forthcoming Real Love full length on Exlove Records.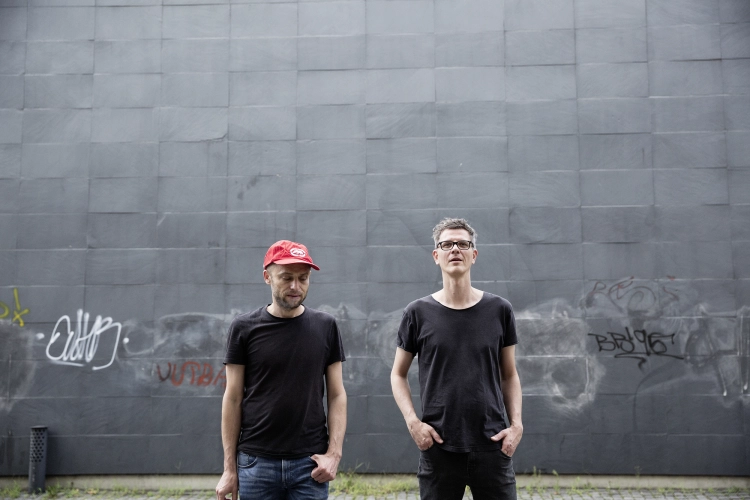 Photo by David Spaeth
Rework are Michael Kuebler, Daniel Varga, and Elmar Mellert who often work alongside a series of vocalists. They have put out modern club classics on Frankfurt-based institution Playhouse and make what they say is "new wave house" combined with icy minimal structures and catchy euro-girl vocals. More music has come on My Favorite Robot, Items & Things and Visionquest and their upcoming album is another musical adventure hinted at here.
The dazzling "Take Me Out" is a languid, low-slung, and sleazy disco cut. The bass guitar is fat, the twitchy synths bring a cosmic feel and the steamy vocal is utterly seductive. As the loops build, arpeggios appear to bring further light and energy and lock the dance floor in for a pleasurable ride.
"Boring" then picks up the vibe with a cheeky, funk-elected groove and some sensuous female vocals that entice you to the dance floor. "Real Love" is another track steeped in libidinous synths and vocals, with grinding French touch drums, shooting cosmic chords, and hip-swinging claps designed for maximum dance floor effect. "Stardust" closes with crystalline synths and a downtempo rhythm that sinks you into a cosmic reverie full of love.
Rework - Take Me Out
Release Date July 2022
Label Exlove Records
Tracklist
01. Take Me Out
02. Boring
03. Real Love
04. Stardust