The Sound Of Soul Heaven Ibiza 2017
Guaranteed to raise your spirit, soulful house, and sunshine go together like strawberries and cream. Nowhere is this winning combination served up better than at Soul Heaven's parties, at Ibiza's lavish Ocean Beach.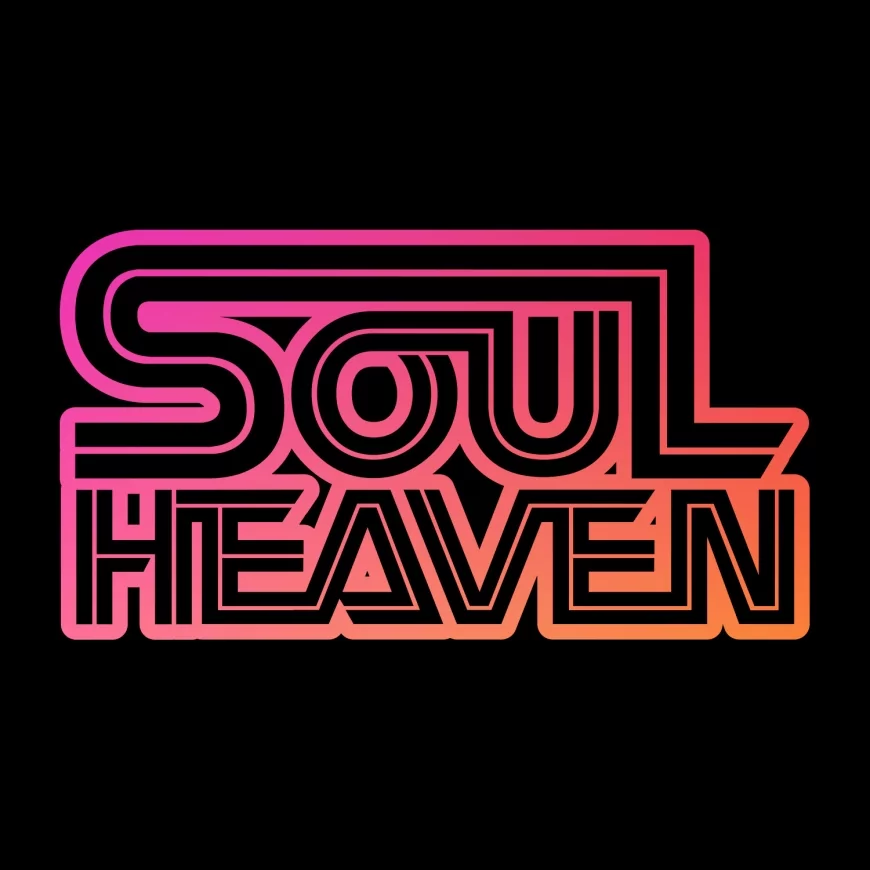 Photo by Soul Heaven
"The Sound Of Soul Heaven 2017" beams rays of aural sunshine direct from the White Isle straight into your stereo, with the finest in soulful vocals, deep house beats and  discofied vibes that are heating up the Soul Heaven decks this summer.
 
Kerri Chandler, DJ Spen and Timmy Regisford are amongst the house legends turning in smooth vocal grooves, whilst Crazy P, OPOLOPO and Kon's contributions are tinged with disco and funk. Rising star Melvo Baptiste takes to the decks to provide two exclusive DJ mixes, and he sprinkles his fresh selection with a handful of dusty cuts, giving forgotten gems from the likes of Amp Fiddler, JohNick and Home & Garden a welcome airing.
 
Whether you're lounging with a cocktail on a sandy beach, or dreaming of holidays on your daily commute, "The Sound Of Soul Heaven 2017" has all the soulful sunshine you need.
Various Artists - The Sound Of Soul Heaven Ibiza 2017
Release Date 26th June 2017
Label Soul Heaven
Tracklist
1. Melvo Baptiste "The Sound Of Soul Heaven Ibiza 2017 Mix 1" (Continuous Mix)
2. Melvo Baptiste "The Sound Of Soul Heaven Ibiza 2017 Mix 2" (Continuous Mix)
3. Sonny Fodera featuring Yasmeen "Caught Up" (Kings Of Tomorrow Remix)
4. Hifi Sean featuring Crystal Waters "Testify" (OPOLOPO Remix)
5. Eli Escobar "Happiness Pt 2" (Kon's Discofied Remix)
6. Soul Clap featuring Nona Hendryx "Shine (This Is It)" (Hot Toddy Marimba Message Vocal Mix)
7. Motor City Drum Ensemble "L.O.V.E."
8. Black Motion featuring Xoli M "Rainbow" (DJ Spen & Michele Chiavarini Remix)
9. Kerri Chandler & Troy Denari "The Way It Goes (Track 1)"
10. Mr. G featuring blondewearingblack "Precious Cargo" (Kai Alcé Classic Club Mix)
11. Amp Fiddler "Superficial"
12. Crazy P "One True Light"
13. Cleptomaniacs featuring Bryan Chambers "All I Do" (Dr Packer Remix)
14. Girls Of The Internet "When U Go"
15. The Layabouts featuring Omar "As Long As You Believe" (Jullian Gomes Remix)
16. Janet Rushmore "Stumble" (ATFC Remix)
17. Demuir featuring Cynthia Amoah "Here"s to Friday"
18. The Journey Men featuring Mike City "Let The Record Show" (Main Mix)
19. Timmy Regisford featuring Lynn Lockamy "At The Club" (Sean McCabe's Slummin Mix)
20. Janet Rushmore "Joy" (Sonny Fodera Deep Mix)
21. Toto Chiavetta featuring Tshaka Campbell "Impermanence"
22. Chrissy featuring Miles Bonny "Join Me"
23. The Hue "Spaced Out"
24. JohNick "C"Mon Give It Up"
25. Mike Steva featuring Motty & Siobhan "Weekend Love" (Louie Vega Dance Ritual Dub)
26. Kutiman featuring Karolina "Music Is Ruling My World" (OPOLOPO Remix)
27. Matteo Floris featuring Shyam "Body Talk" (DJ Spen & Soulfuledge Remix)
28. Phoenix Knight "Private Eye"
29. Homero Espinosa & Mark Farina featuring Ori Kawa "It's All Right" (Jazz Dub)
30. Eric Kupper & Kenny Summit present Proper "Over Here" (Deeper Mix)
31. Boe & Zak "Looking For Love"
32. Home & Garden "Get U Down"