USSV Rhino GX
The USSV Rhino GX is an awe-inspiring vehicle that appeals to those that like to stand out from the crowd with a hand-built, rugged road warrior.
Photo by US Specialty Vehicles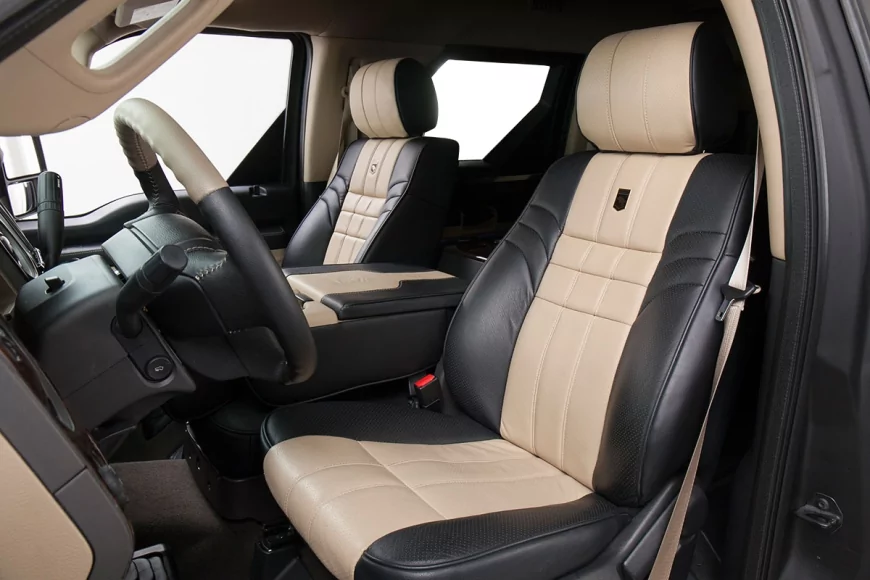 Photo by US Specialty Vehicles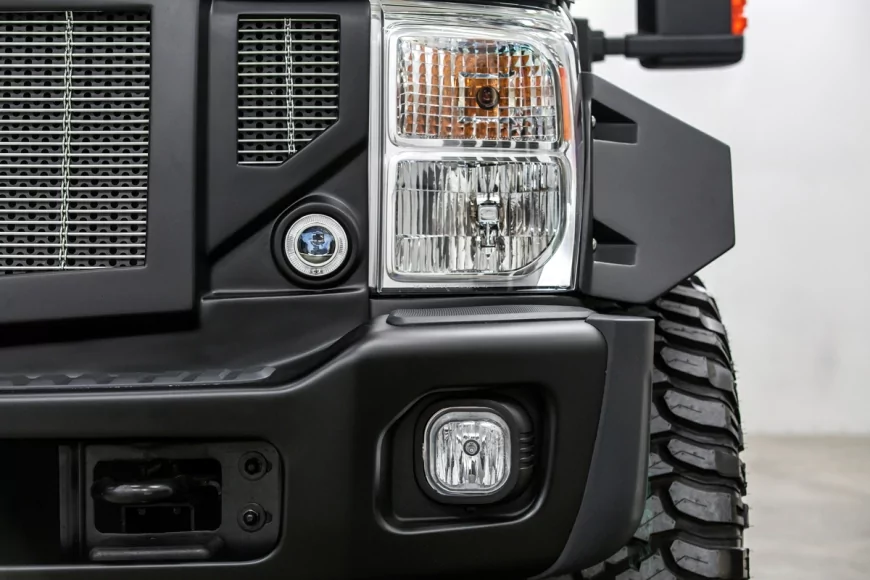 Photo by US Specialty Vehicles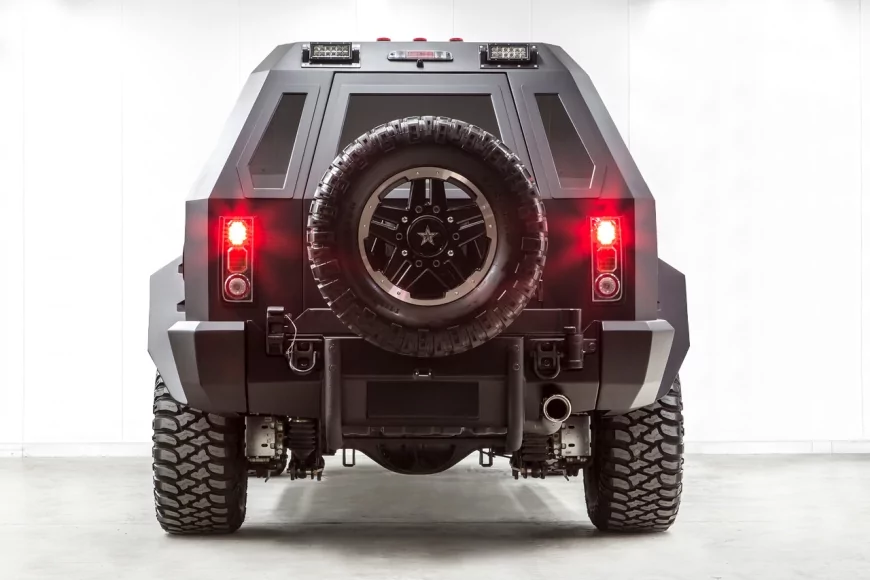 Photo by US Specialty Vehicles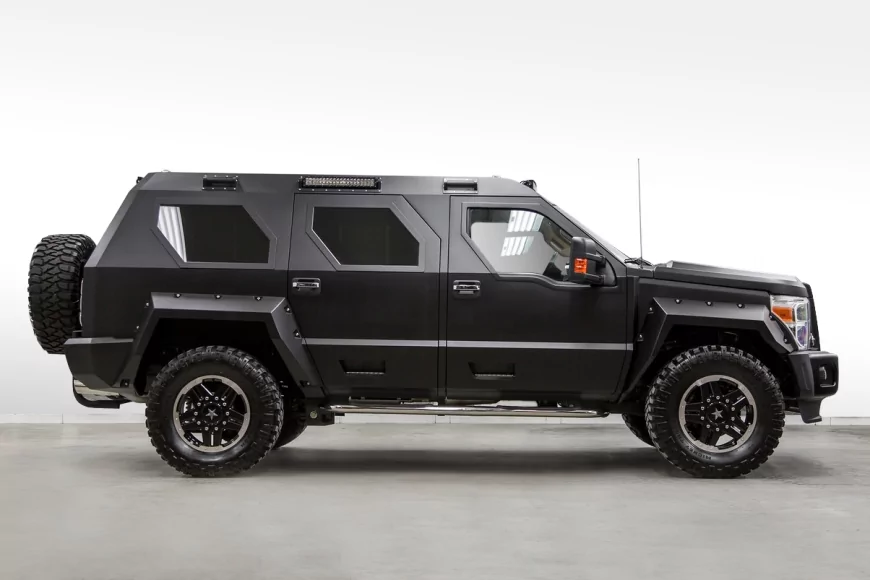 Photo by US Specialty Vehicles
The US Specialty Vehicles (USSV) Rhino GX, built upon the time-tested toughness of a Ford Super Duty Chassis, is one of the largest luxury SUVs available on the market. Nothing can compare to the unique combination of the Rhino GX's large, rugged exterior and spacious, deluxe interior. The Rhino GX will definitely take you from the wilderness to a night on the town in style.
Smart Key System
The Smart Key system gives you control of your vehicle without the hassle of finding your key. Lock or unlock your Rhino GX with a push of a button on the door handle. Turn the engine on or off with a tap on the Start/Stop button. The Smart Key system is the ultimate convenience that doesn't sacrifice safety.
Smart Navigation System
The SmartNav 5 all-in-one rearview mirror navigation system from App-Tronics features turn-by-turn directions from iGO Primo, continuous DVR recording, and reverse HD camera views. The 5-inch touch screen interface is customizable while the screen and the captive display are mirror-coated, allowing drivers to see safely behind them. Get to your destination safely and efficiently with the SmartNav 5 system.
Premium Entertainment System
The Rhino GX features Alpine's 24-Bit DAC and optical digital output sound system enhanced with Alpine's amplifier and subwoofer for truly superior sound quality. FLAC playback via USB allows for seamless integration of smartphones and MP3 players, while Alpine's Media Xpander Pro circuitry ensures high-quality playback of streaming media. Enjoy the high-quality sound and a variety of entertainment options wherever you may go.
Stylish & Modern Interior
The Rhino GX's elegant interior features soft, quality leathers, wood veneers, and highly polished finishes, creating modern yet comfortable surroundings. With intuitive technologies at your fingertips, it's the perfect choice for any excursion.
Hand Built Detail in a Rugged Road Warrior
We take our work and the safety of our vehicles very seriously, meticulously designing, producing, and testing every aspect of our vehicles. Design modifications and improvements are checked and verified before any part is fabricated. Once fabricated, each part undergoes a thorough fit and finish check prior to being matched with other components. Quality checks are conducted at every level of the build process to ensure the final product is solid, strong, and built to last. "Hand-built details on a rugged road warrior" describes the design essence and philosophy behind the Rhino GX.
High-End Performance
The Rhino GX is one of the largest luxury SUVs on the market and fully off-road capable with a superb power-to-weight ratio. Built on a Ford Super Duty chassis, the vehicle is equipped with a powerful 6.7L V8 diesel engine (or a 6.8L V10 engine for gasoline customers) which provides powerful torque for remarkable acceleration performance while a superior caliper system provides superb braking performance. Ultra-safe beehive construction and standard airbag systems provide the safety you need to enjoy the impressive performance capabilities of the Rhino GX.