Acid Love Vol. 2 by Roland Leesker
After the well-received first edition, Get Physical Music return with Volume two in the Acid Love album series, as selected by label boss Roland Leesker.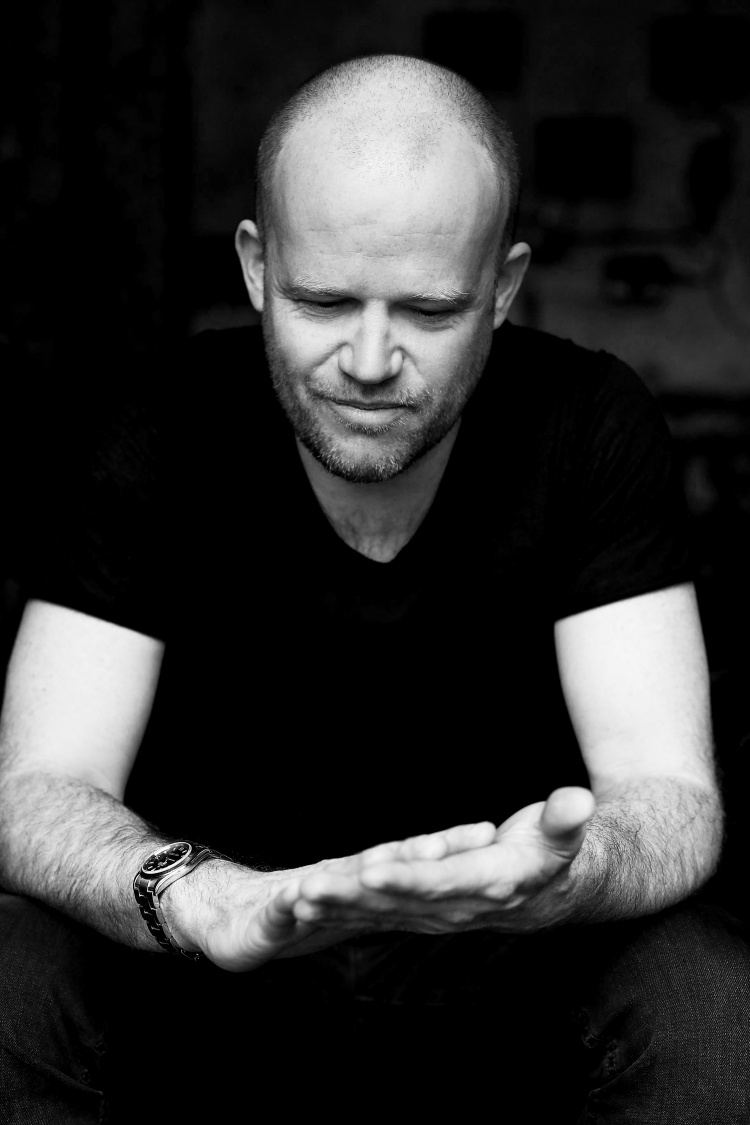 Photo by Marie Staggat
Acid Love Vol. 2 see the Get Physical co-founder dig deep, turning up a fine mix of red hot cuts fueled by the sounds of the Roland TB303 and the mutations it inspired. The album features a host of the scene's best names and includes brand new and exclusive tracks from Hoopalaï and The Fitness, Craig Williams & Sluggers, Guti Presents LL, DJ One Five and Lessnoise, as well as a Roland Leesker remix of Get Physical founding father DJ T.
The journey kicks off with Deep'a & Biri's excellent "Echoic Memories" which sets a truly atmospheric tone. Leesker himself then links with Andre Salata for the hypnotic "Oi", and after Salata's raw remix of "Master Blaster" by DJ Pierre, Emanuel Satie's "Free" offers more rugged acid grooves. Leesker's instrumental version of "Music Is Here" is a real tripped out groover, Doorly offers some fine acid with his Phuture remix and the quartet of exclusives then offer wonky house, deep acid and drilling 303 workouts that take you to the cosmos. The last of these exclusives see Guti join forces with Roland Leesker as LL for a superb offering born from a musically fruitful night in Tokyo!
The mid-stages welcomes Detroit great Mathew Dear, a stunning "I Feel Love" acapella, a hard hitting and acid laced remix by Lessnoise and a slow and sensuous deep acid meditation from Pezzner. Spanish techno titan Paco Osuna, Ali X and Pvlomo plus another exclusive from DJ One Five and Lessnoise then round things out in heady house fashion.
This is another landmark mix from Get Physical that shines a fantastic light on some of the best acid tracks out there. To accompany the album's release the label have also produced a rather tongue in cheek piece of merch in the form of their distinctive "Make Acid Great Again" cap, which will be available soon.
Various Artists - Acid Love Vol. 2 by Roland Leesker
Release Date December 2019
Label Get Physical Music
Tracklist
1. Deep'a and Biri - Echoic Memories
2. Andre Salata & Roland Leesker - Oi
3. DJ Pierre - Master Blaster (Andre Salata Remix)
4. Emanuel Satie - Free
5. Roland Leesker - Music Is Here (Instrumental)
6. Phuture - Your Only Friend (Doorly Remix)
7. Hoopalaï, The Fitness - Let Me Take You
8. DJ T. - Dis (Roland Leesker Acid Strings Edit)
9. Craig Williams & Sluggers - Running Waters
10. Guti presents LL - No ACId No Party
11. Morpei - Fisico
12. Matthew Dear - Free To Ask
13. DJ Pierre feat. Chic Loren - I Feel Love (Acapella)
14. Ghenji - Finger Zinger (Lessnoise Remix)
15. Pezzner - The Break Up
16. Phuture - Acid Track (Paco Osuna Remix)
17. Ali X, Pvlomo - Starstruck!
18. DJ One Five, Lessnoise - Sweet Pauline