Andruss releases Tranquilao
Andruss returns to Cloonee's Hellbent Records imprint for his latest vibrant single, Tranquilao.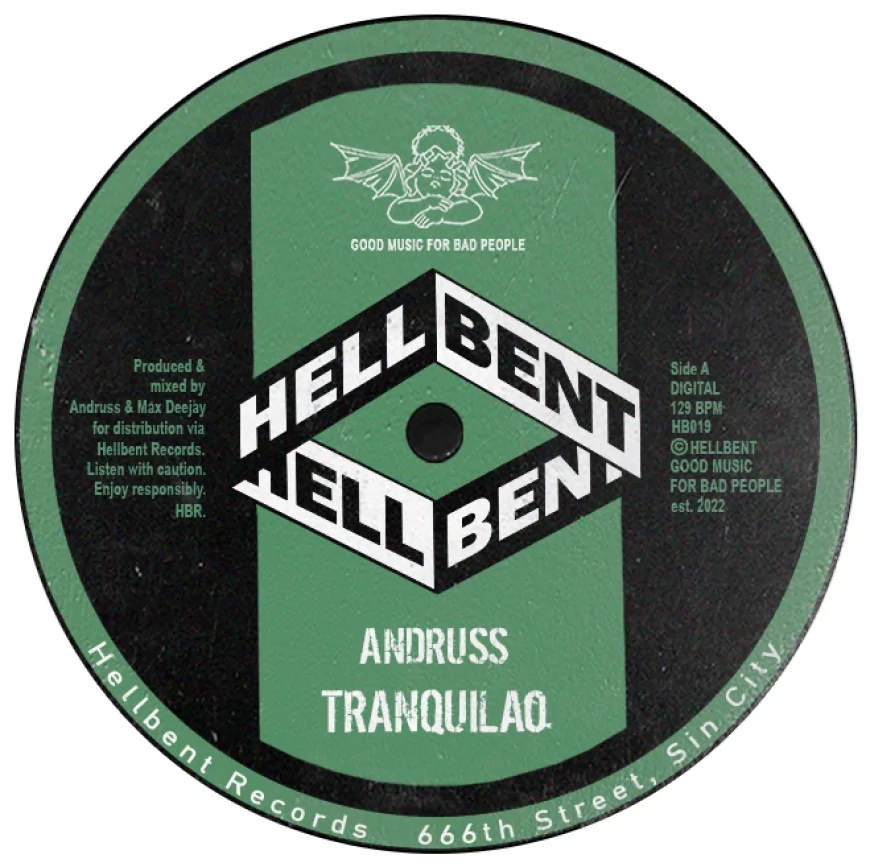 Art by Hellbent Records
Dropping beats via Jamie Jones' Hot Creations and Chris Lake's Black Book Records, DJ/producer Andruss has built on his early work as part of Mexico's vibrant house scene, with a string of international shows, including his Ibiza debut already in the books this summer. As part of the label's recent "Hotter Than Hell" compilation, he returns to the label for his second outing on Cloonee's bubbling Hellbent Records as he delivers his latest single, "Tranquilao."
Marching forth with rolling percussion and hooky vocal interjections at its core, "Tranquilao" launches right into the action as skippy bass hits work amongst vibrant and bouncy grooves for a cut destined to move busting crowds.
Andruss - Tranquilao
Release Date September 2023
Label Hellbent Records
Tracklist
1. Tranquilao