Artimia by Melawati
Belgian artist Melawati steps up to Ellum Audio with an arresting debut album, Artimia. Produced with an array of modified machines and modular synths, it is a testament to finding beauty in chaos.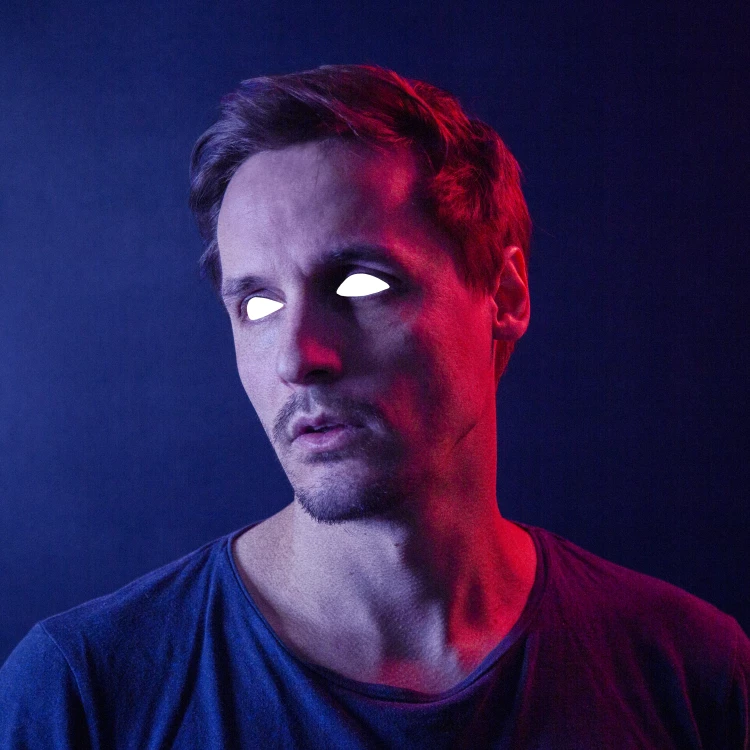 Art by Ellum Audio
Martijn Ravesloot aka Melawati makes music out of mistakes. He comes from an indie background but has always admired Aphex Twin while playing in bands such as The Subs and working in theatre. He has a love of experimenting with soundwaves that gives rise to his complex, experimental and improvised sounds. He first met Maceo Plex while jamming and that session turned into the track "Daliah" which dropped on Ellum Audio and was remixed by Tale of Us.
After that, Melawati wrote this most absorbing and beautiful album during the pandemic in a dark studio attic in the heart of Brussels. He set about recording live experiments on analog synths and then deconstructed and reconstructed them into the tracks presented here. The angelic tones of guest vocalist Lisa Jane feature on two tracks though the pair have never met, and Melawati is now set to take his impressive live show to Tomorrowland. His life has changed since writing the album, he now has two children and lives on a farm, but the power of this music where organic and alien worlds intersect remains utterly compelling.
The opener "I Just Want To Go Walking" pairs a heavenly vocal with celestial chords and a bustling broken beat that strikes a powerful emotional note right from the off. The excellent "Riddles" showcases more majestic synth work and molten melodies that suspend you in mid-air while "Slow Pulse" is an intense layering of drones and heavy drum tumbles that again offsets light and dark, tension and release.
"Red Herring" rests with beautifully pensive synth patterns that twinkle, warp, and melt before your very ears, and "You And I" take off on a rubbery groove overlaid with heart-aching keys and shimmering, wordless vocals. "Somebody" is brain-soothing synth bliss with lush patterns and icy drums that gently unfold to get you in a trance and the gorgeous "Radiate" then offers a widescreen and cosmic ambient interlude. The heartbroken synths of "Let Your Love Wash Over Me" speak of the end of a cosmic love affair and "Violent Thoughts" rebuilds on smooth arps and smeared pads over downtempo drums. The final trio of tracks offers rousing breakbeats on "New White Noise", uplifting synth catharsis on 'Pain And Pressure' and a melancholic lullaby on "Stellar".
The Artimia album is a beautiful mix of harmony and dissonance, of real emotional power, and improvised musical elegance.
Melawati - Artimia
Release Date October 2022
Label Ellum Audio

Tracklist
01. I Just Want To Go Walking
02. Riddles
03. Slow Pulse
04. Red Herring
05. You And I
06. Somebody
07. Radiate
08. Let Your Love Wash Over Me
09. Violent Thought
10. New White Noise
11. Pain And Pressure
12. Stellar