Average Agreeableness by Xploding Plastix
Cult and leftfield Norwegian outfit Xploding Plastix return with a new album later in the year, but before that comes a second single, Average Agreeableness.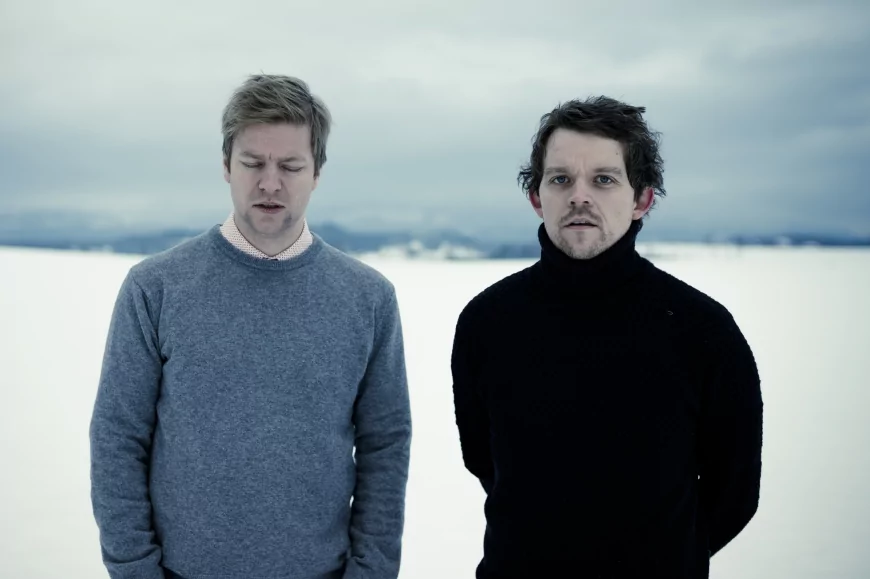 Photo by Jens Petter Nilsen
Jens Petter Nilsen and Hallvard Hagen first started making music together more than a quarter of a century ago. They are both based in Hønefoss and are curious and creative minds who have cooked up charismatic and curious sounds based on out-of-the-ordinary beat science, analog melodies, and warm, organic, original rhythms. Their collision of genres gave rise to the now classic debut album "Amateur Girlfriends Go Proskirt Agents" on Beatservice Records in 2000, with a follow-up on Sony and a third on Beatservice.
That was their last project some 13 years ago, since when they have been making music for films, radio, and computer games. But now they are back with a new live show and upcoming album from which this single is taken.
The multi-layered "Average Agreeableness" is a futuristic world of sound, a mish-mash of electro and disco, IDM, and electronica. Every part of the captivating track fizzes and bubbles restlessly, from the tumbling drums to the whirring synths, the distorted bass, and the squealing machine sounds in meltdown.
"Average Agreeableness" shows Xploding Plastix still has plenty of unusual ideas and more than enough studio skills to bring them all to life.
Xploding Plastix - Average Agreeableness
Release Date 28th July 2023
Label Beatservice Records
Tracklist
01. Average Agreeableness