House Des Lowe by The Emperor Machine
The Emperor Machine is back with a fresh new single on Skint Records that comes amidst a spate of live appearances as the synth wizard rolls out a new live show.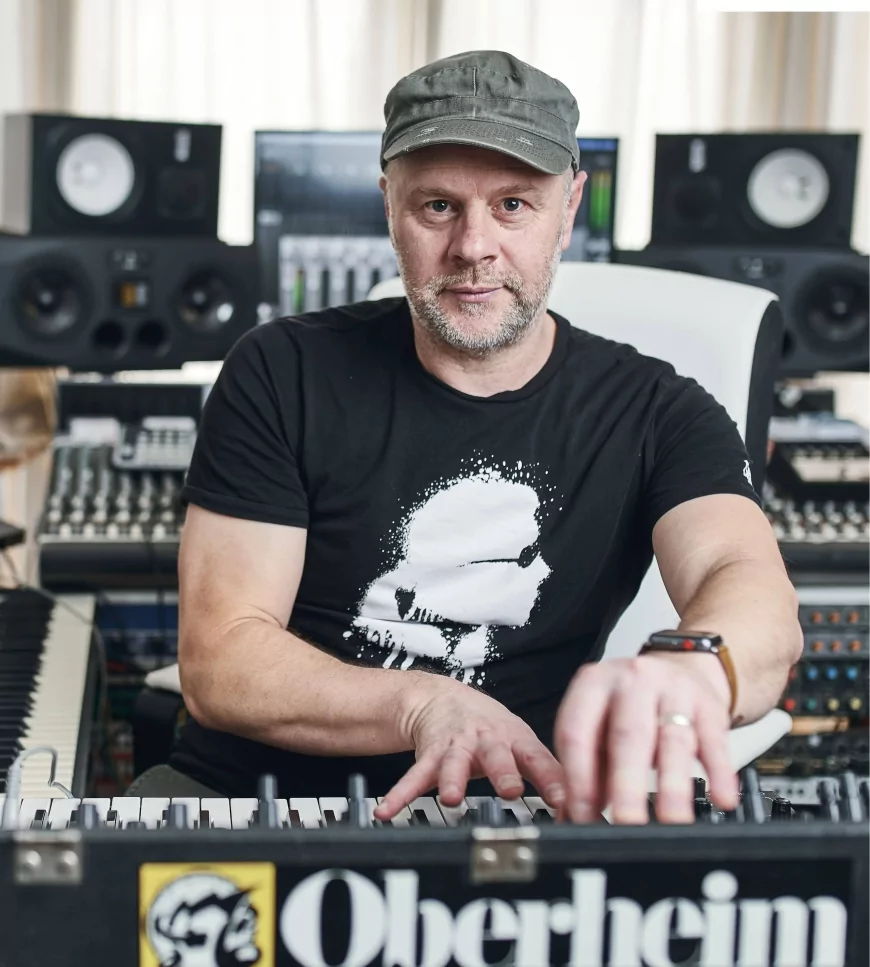 Photo by Skint Records
Andrew Meecham AKA The Emperor Machine has always been revered for his engaging stage shows and his new live set is certain to further cement his reputation. It's a laptop-free affair featuring dual MPCs with an array of synths and samplers that are changing all the time and finds him cooking up all sorts new versions in the heat of the moment. He has been doing this in one guise or another since the birth of the 90s, firstly as part of Bizarre Inc, then Chicken Lips, and now as a solo analogue performer who has remixed everyone from The Knife and The Rapture to Erol Alkan, Andrew Weatherall and Daft Punk.
His latest outing as The Emperor Machine on Skint is another mini masterpiece: "House de Lowe" is a rugged analogue disco jam with a tough bassline. Majestic cosmic synths go off like fireworks up top and the chattering percussion and swinging claps keep your hips moving in true Emperor Machine fashion.
The Version 54 is more direct and propulsive, with shiny arps and shooting lasers lighting up the macho disco grooves in futuristic fashion. Last of all is the excellent Warehouse Jam which edits the track into something more direct still. This time the claps hit hard, the lithe synths rip through the track and an acid bassline ensures maximum dance floor destruction as the chopped up rhythm makes you jerk your body.
The Emperor Machine - House Des Lowe
Release Date December 2019
Label Skint Records
Tracklist
1. House De Lowe (Extended)
2. House De Lowe (Version 54)
3. House De Lowe (Warehouse Jam)
4. House De Lowe (Edit)