Où Sont Les Filles by Platonique
Follentez Records is back with a brilliant new EP and a first in collaboration with the bang bang & beats label. It comes from the pairing of Platonique aka vocalist Tatiana Platon and veteran French electronic producer Xavier Jamaux.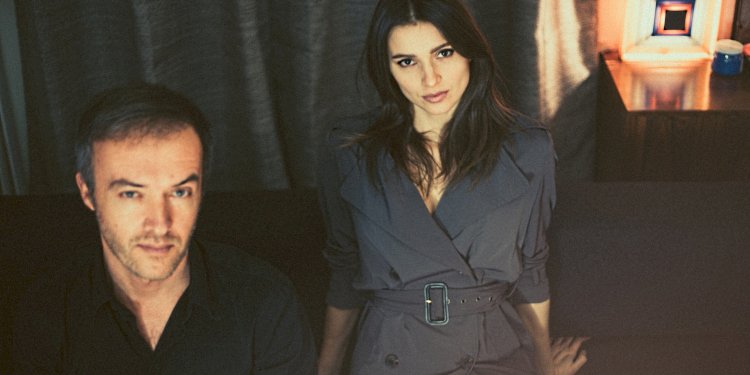 Photo by Desmons Ludovic
Tatiana always knew she would be a singer. As a young girl in Moldova, she felt an intense, inner resonance with music that never diminished. As a model in Europe and the United States, the runways and cameras enticed but never entrapped her, and she always dreamed of the day when she would sing for a living. Now, her lifelong passion shines through in her voice and drives an unmistakable sound and breathtaking style. Here she works with Xavier Jamaux, who for the last 20 years has put out his dazzling mark on a wide array of labels, was drummer with indie band Orange and has made many albums and original soundtracks as well as working under his Bang Bang alias.
The original single here is an impossibly busy and feel good cosmic disco stomper riddled with funky little riffs, knotted bass lines and hip swinging claps that really get you going. The delightful vocals from Platon add real stardust to the track and ensure that with its colourful synth arps it will soar into the affections of DJs and dancers all over the world this summer.
Disco don Pete Herbert steps up to remix first and in doing so he makes more of the rugged arps, layers in some coarse hi hats and generally makes the drums that bit heavier and more prominent in the mix. The result is a surefire stomper. Jamaux then adopts his Bang Bang alias and goes for a wonderfully wild remix that swirls with intergalactic energies and explodes with colours, pixelated chords and bright disco funk.
Last of all comes another original, "All That We Need". It totally flips the script and is a slow motion chugger with percolating synths, slapping drums and laid back vocals from Platon that get right under your skin.
Airy and emotive, it is a fantastic way to round out an essential package of disco dynamite.
Platonique - Où Sont Les Filles
Release Date 23rd May 2017
Label Follentez Records
Tracklist
1. Où Sont Les Filles
2. Où Sont Les Filles (Pete Herbert remix)
3. Où Sont Les Filles (Bang Bang remix)
4. All That We Need