It's Up to You (Etienne de Crecy rework) by Gaston Blurry
Boogie Vice's disco alter ego Gaston Blurry made a sublime debut with the uplifting track, It's Up to You, which now gets a rework from French star Etienne de Crecy.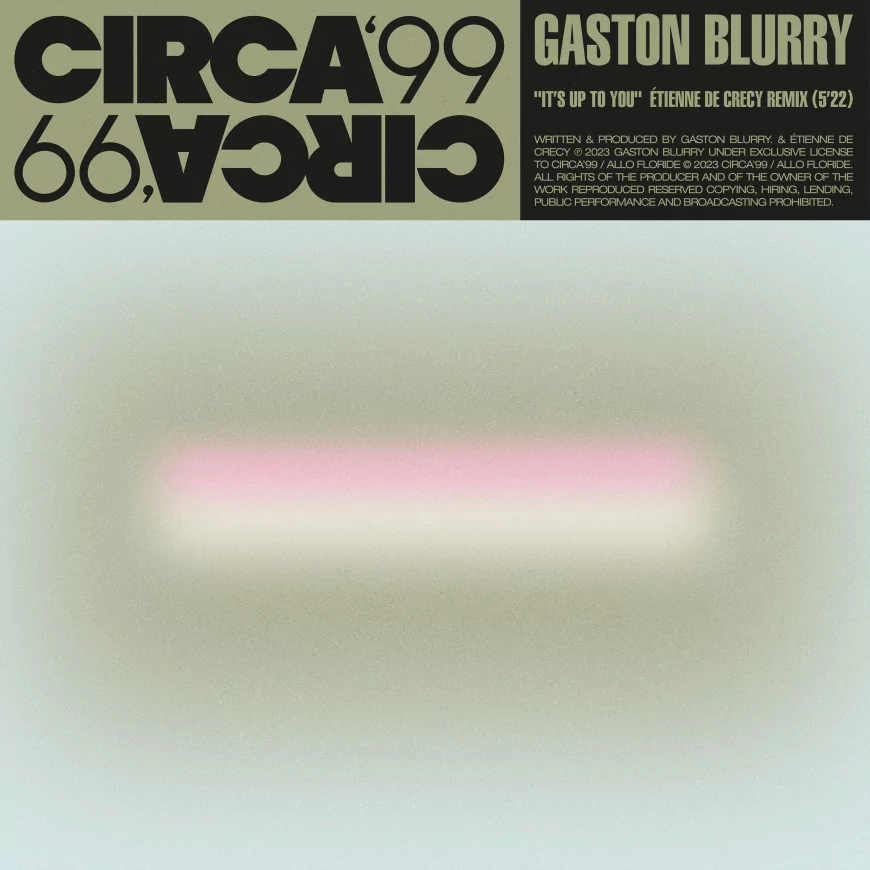 Art by Circa '99
Etienne de Crecy is a French electronic music legend with a career spanning 30 years. The esteemed live act and DJ have production credits for Pansoul, Superdiscount, Tempovision, Air, Moby, and Lil' Louis remixes.
When Boogie Vice sent me this unreleased track for his new project, Gaston Blurry, I really liked the vibe and the way he used the samples. However, it wasn't straightforward enough for me to play it. We sat together in my Parisian studio for two days and came up with this remix, which fits so nicely in my DJ sets.
Etienne de Crecy
Using a sample of Sharon Jones and the Dap-Kings, "It's Up to You" brings an uplifting modern disco touch to fresh synth melodies and energizing drums. It is a certified party pleaser, and de Crecy's brilliant rework has a simplified arrangement and heavier drums, pushing the infectious danceability of the original even further by keeping things straightforward and groovy.
Gaston Blurry - It's Up to You (Etienne de Crecy rework)
Release Date November 2023
Label Circa '99
Tracklist
01. It's Up to You (Etienne de Crecy rework)