Bedrock 10 - Mixed by John Digweed
To coincide with the tenth anniversary of Bedrock parties in London and the fast-approaching 10th anniversary of Bedrock Records; John Digweed releases the triple-disc mix Bedrock 10 Past, Present, and Future through his own Bedrock Records.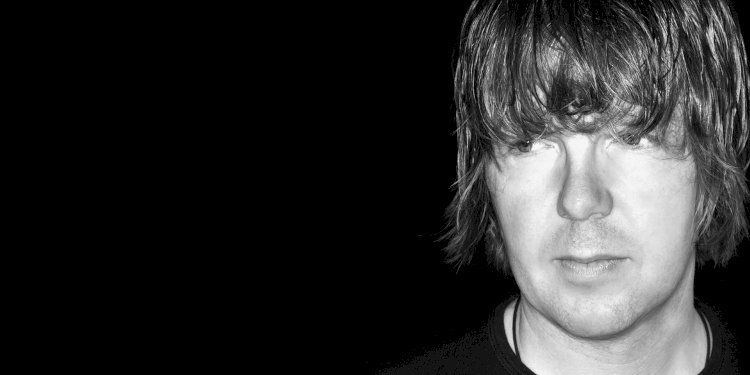 Photo by Bedrock Records
To coincide with the tenth anniversary of Bedrock parties in London and the fast approaching 10th anniversary of Bedrock Records; John Digweed releases the triple-disc mix 'Bedrock 10 Past, Present and Future' through his own Bedrock Records. Compiling and mixing a stunning collection of remixes that shine new light on the label's back catalogue alongside the cuts that are currently representing the distinguished Bedrock sound.
From its inception in Hastings during the mid-nineties and subsequent progression to Heaven on 8th October 1998, the Bedrock parties have consistently been a byword for forward-thinking, underground electronic music that attracted the absolute cream of national and international DJ'ing talent (as well as being THE industry hang out). The list is almost endless, but among those appearing over the years, Sasha, Carl Cox, Danny Tenaglia, Josh Wink, Danny Howells, James Zabiela, Deep Dish, Hernan Cattaneo, Darren Emerson, Basement Jaxx and Xpress 2 have all rocked the Bedrock dance floor at one stage or another. Reaching far further than it's UK-based home, Bedrock has touched down at festivals and club nights across the globe, with America, Japan, Ibiza, Romania, Australia and Dubai just a few of those countries lucky enough to absorb the full Bedrock experience.
Around the same time as those initial parties at Heaven, John set about creating a label that would fit the ethos of the club night's innovative and cutting edge music policy and Bedrock Records was born. Even in it's embryonic stage around 1999 the imprint seemed destined to set the dance music stratosphere ablaze with its maiden release 'Heaven Scent' garnering an almost unanimous 'instant classic' billing. The highlights to date have been almost innumerable but Science Departments 'Persuasion/Repercussion', Steve Lawler's 'Rise In' and Saint's and Sinner's 'Pushin' Too Hard' and Guy Gerber's 'Stoppage Time' as well as albums from Pole Folder and Suicide Sports Club have all provided some truly standout moments. More recently the future of the label has been masterfully entrusted to Israeli wonder-kid Guy J, who's soon to be released debut artist album 'Esperanza' serves as a fantastic snapshot of where Bedrock Records is at in 2008.
So to 'Bedrock 10 Past present and Future ` and to honour this massive occasion John has drafted in a careful selection of remix heavyweights to shed new light on some of the labels biggest tracks along with a tidy fistful of the labels freshest output all blended to perfection in the inimitable John Digweed mixing style.
CD1 delves deep into the Bedrock mines and strikes gold with Tom Mangan giving his mind-blowing 2001 cut 'Chutney' a hefty face-lift, Steve Lawler re-interpreting his own 'Rise In' and Danny Howells doing a tasty number on Science Department's 'Repercussion'. The disc culminates in M.O.D.E. turning in a fine remix of Bedrock's 'Heaven Scent' which is no mean feat given the tracks gargantuan standing.
CD2 is a more full on and peak time. This CD faces forward whilst reflectively signalling a nod to past greats. Guy J makes his presence felt among his long-established, production contemporaries on 'Lunar', Bruce Aisher takes on and wins against Saints and Sinners 'Pushin Too Hard' and Christian Smith demonstrates a lesson in subtly destroying a dance floor with his summer-smash 'Flyertalk' and Josh wink under his size 9 Moniker delivers an unreal remix of 'Chutney'. CD3 is an Unmixed affair and features original tracks from Funk d Void, Jim Rivers and Charlie May (Pindrop) and also features unreleased remixes from Guy Gerber, POB, and Chab to name a few, making this not just a bonus disc, but an absolute must have for Bedrock fans. Bedrock 10 perfectly encapsulates the essence of one of the world's leading labels by refusing to simply compile a 'greatest hits' CD and therefore continuing in the pioneering spirit on which the label is based.
"From its humble beginnings in Hastings to the bright lights of London, Bedrock has come a long way. For the last 10 years, I have been very lucky to work with some amazing DJs and producers, promote some memorable parties and experience club land at its best. This album reflects some of the labels highlights exclusively remixed and future club classics. I hope you enjoy it as much as I did putting it together" - John Digweed, Bedrock
Bedrock 10 - Mixed By John Digweed
Release date November 2008
Label Bedrock Records
Tracklist
CD 1 : Mixed By John Digweed
1. Fortunatro & Montresor - Imagine (Estroe Remix)
2. Pole Folder & CP - Dust (Charlie Mayhem Cold Shoulder Dub)
3. Tom Mangan - Chutney (Tom Mangan 2008 Remix)
4. Steve Lawler - Rise`in (Steve Lawler Powder Powder Remix)
5. Bedrock - Santiago (Chab Remix)
6. John Digweed - Warung Beach (Jamie Stevens Remix)
7. Bedrock - Emerald (Seismic Dub)
8. Gutterstylz - Dirtbox (Bruce Aisher's Resurrection Rewind)
9. Science Dept - Repercussion (Danny Howells Remix)
10. Bedrock - Beautiful Strange (John Digweed & Nick Muir`s Even Stranger Remix)
11. Guy J - Save Me (James Talk Remix)
12. Bedrock – Heaven Scent (M.O.D.E. remix)
CD 2 : Mixed By John Digweed
1. Bedrock- Forge (Tom Middleton Remix)
2. Guy J - Lunar
3. Jim Rivers - Empathy
4. Saints & Sinners - Pushin Too Hard (Bruce Aisher Remix)
5. Christian Smith - Flyer Talk
6. Moonface - U Get So Give (Paolo Mojo Remix)
7. Shmuel Flash - Chilling Moments (Kazell Influx Audio Remix)
8. John Digweed & Nick Muir - Aquatonic
9. Misstress Barbara - K10 (Alan Fitzpatrick Remix)
10. Tom Mangan - Chutney (Size 9 Reinterpretation)
11. Guy Gerber - Stoppage Time (Outro Edit)
CD3 : Unmixed
01. Bradler & Dualton - Six Hours Later (Original Mix)
02. Pole Folder & CP - Dust (Charlie Mayhem Cold Shoulder Dub)
03. Fortunato & Montresor - Imagine (Estroe Remix)
04. Morgan Page & Gregory Shiff Feat Astrid Suryanto - All I Know (Jim Rivers Space Disco Remix)
05. Nick Muir - Gravitation
06. Steve Lawler - Rise In (Steve Lawler Powder Powder Remix Edit)
07. Bedrock - Santiago (Guy Gerber Hotrod Dub)
08. Funk D'Void & Toby Izui - Sensei
09. Pindrop - Madhouse
10. Guy J - Lunar (Late Night Friday Remix)