Bentley For Men Black Edition
Bentley For Men Black Edition bottles the spirit of the stealthy Blackline cars from Bentley Motors.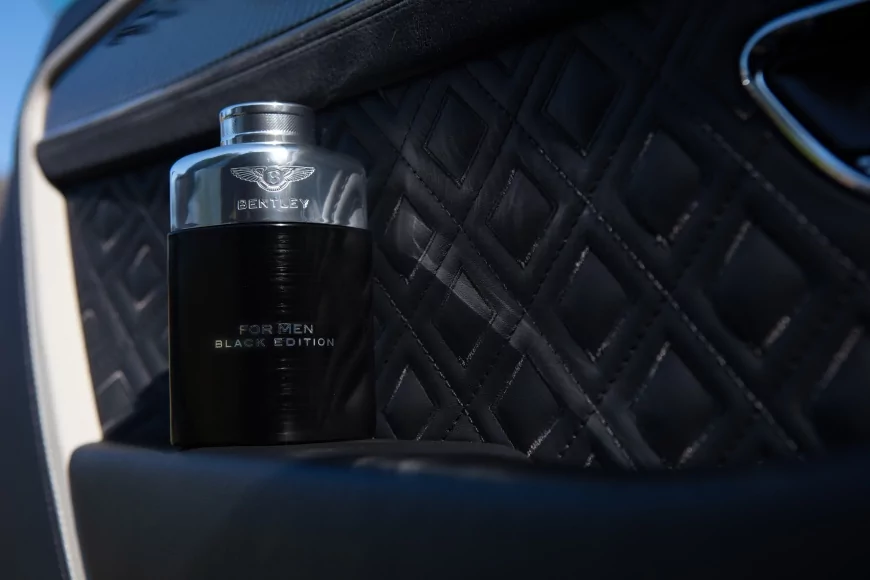 Photo by Bentley Fragrances
Bentley's Blackline specification lends its cars an extra layer of mystique and contemporary allure, and this essence has been bottled in the form of its Bentley For Men Black Edition fragrance. Blackline drivers can now reflect their taste for four-wheeled luxury in the scent they wear.
Blackline is for Bentley owners who enjoy the stealthiness of toned-down brightware. Body colors can still be bold, but a noir alternative to the exterior chrome work gives the Continental GT and GTC, Flying Spur, and Bentayga a dark side. It's proving a popular specification; 40 percent of Bentleys currently produced are outfitted with the Blackline pack. All chrome and satin finishes - except for the winged badge and Flying-B mascot's feathers - go Beluga black. This includes the athletic wheels' crystal-like lamp surrounding the imposing matrix grille. The effect is brooding, modern, and distinguished.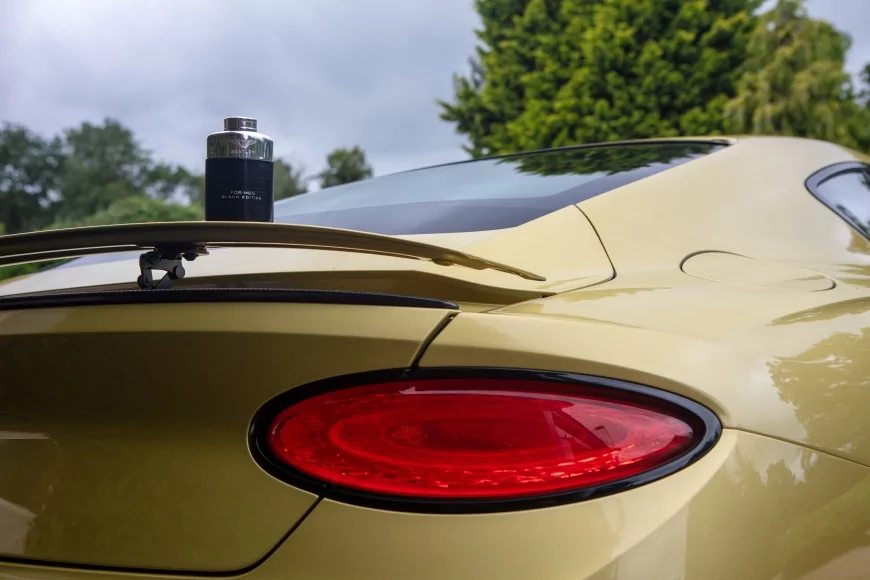 This sense of sleek masculinity translates to Bentley's latest gentleman's fragrance, the Black Edition. The bottle itself is as sharp and monochrome as a tailored tuxedo. It is designed to reflect the lines and curves of a Bentley, with a bellicose elegance that has been in the company's bloodline since founder WO Bentley's pre-war racing cars and sporting tourers. The diamond-shaped body of the flacon, in heavy black glass, is discretely textured by silver-white stripes. Its opaque finish enhances the polished silver metal shoulders of the bottle, embossed with the celebrated Winged B. The silver cap is ringed with Bentley's signature knurling.
The scent is as seductive as any Crewe-built car's interior, crafted from luxurious natural materials. For this Black Edition of the For Men fragrances, master perfumer Dorothée Piot plays on the striking contrast of luminous notes, enhancing a sophisticated background of polished dark woods - much like the inner and outer worlds of a Blackline Bentley.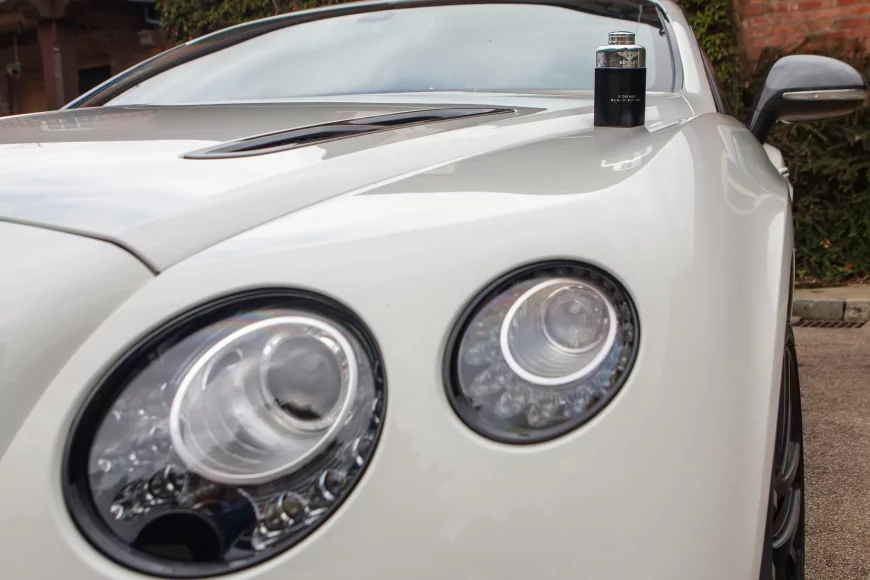 In the opening, a radiant accord of powdery violet and tangy tangerine feels as fresh as a clean white shirt. Excellent pink pepper and nutmeg add the silvery flash of sleek, brushed steel cufflinks. Brightened by a hint of jasmine - the sparkle of a silk tie - the fragrance's heart unfolds like a dark, subtly textured fabric of smooth patchouli and earthy papyrus. Darker still, the drydown weaves excellent incense, tobacco-scented tonka bean, and leather-tinged Atlas cedarwood on a musk base and crisp, dry wood. 
Like the Blackline series, this perfume is all about cutting-edge gravitas, lending the wearer a scent that is both purposeful and enigmatic. 
Bentley For Men Black Edition Eau De Parfum
Price 69 GBP for 100ml