Berlin Festival 2014
Berlin Festival reveals Sven Väth, Bombay Bicycle Club, Jessie Ware, Trentemøller, Neneh Cherry, Rocketnumbernine, DJ Koze, Henrik Schwarz and more to join the lineup.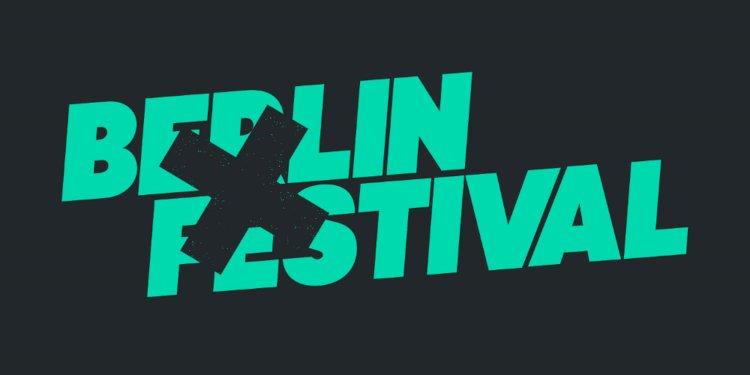 Photo by Berlin Festival
With September just four months away, preparations are in full swing for this years Berlin Festival; a 48-hour non-stop celebration running straight through from the 5th-7th of September.
Templehof Airport will play host to a hotbed of talent including the some of the most diverse names in music. Now with Sven Väth, Bombay Bicycle Club, Jessie Ware, Trentemøller, Neneh Cherry & Rocketnumbernine, DJ Koze, Henrik Schwarz and more joining the likes of Woodkid, Warpaint, Editors, DARKSIDE, Mount Kimbie and Moderat, the organisers promise this will be one unforgettable party.
You'll find Cocoon club founder Sven Väth step up with his trademark techno, notorious for filling dance floors internationally for decades. Soulful star Jessie Ware brings the stunning sound of electronic R&B to the hangar with UK indie kings Bombay Bicycle Club's synth infused guitar riffs. Hip-hop turned house and disco head DJ Koze will also showcase his unique brand of electronica.
Even more treats are in store with the newest wave of artists - live shows from multi-instrumentalist Trentemøller, as well as revered remixer and pioneer Henrik Schwarz. Groundbreaking vocalist Neneh Cherry and her band Rocketnumbernine take their Four Tet produced album to the stage. Known worldwide for breaking down the barriers between pop, dance and hip-hop; this show is not to be missed. Zoot Woman join – their new material more electronic than ever, plus brooding Norweigan pop band Highasakite.
Also added to the lineup we have singer, DJ and true artist Nina Kraviz, boundary-breaking minimal techno producer Magda and noise-bulldozers Schlachthofbronx. Berlin's André Galluzzi gets involved, notorious for his ten hour DJ sets at some of the most prolific clubs in the world. Rampue joins the party with the bassiest of house sounds, plus expect to hear cabaret inspired beats from Aerea Negrot. Kiki comes with experimentalist-techno and Fidelity Kastrow provides high-intensity house.
Epic arrangements come from Woodkid, electronic adventures courtesy of Moderat, as well as Editors smashing trademark sound. DARKSIDE add a touch of class with deep, sultry noise, while LA guitar quartet Warpaint join hip hops rule-breaking rapper Kid Ink. Good time guys K.I.Z. are in attendance, causing a riot with Chase & Status, conquering the stage with artist Rage in tow.
Hamburg four-piece Fünf Sterne Deluxe, trailblazing duo Genetikk, and techno-orientated band Crystal Fighters are in full participation. Underground techno head Ellen Allien steps up with synth-dream Austra and revered UK electronic duo Mount Kimbie join hip-hop pioneers Foreign Beggars. Mykki Blanca brings battle-rap, unsigned hype Olson has been confirmed, plus catch Alle Farben, Bilderbuch, The Acid and Nod One's Head taking over Templehof Airport.

Confirmed acts so far
Woodkid / Moderat / Editors / K.I.Z. / Sven Väth / DARKSIDE / Warpaint / Jessie Ware / Bombay Bicycle Club / Kid Ink / Trentemøller live / DJ Koze / Chase & Status DJ-Set & Rage / Genetikk / Fünf Sterne Deluxe / Crystal Fighters / Neneh Cherry and Rocketnumbernine / Austra / Ellen Allien / Alle Farben / Nina Kraviz / Mount Kimbie / Zoot Woman / Henrik Schwarz live / Foreign Beggars / Mykki Blanco / Schlachthofbronx / Bilderbuch / Olson / Highasakite / The Acid / Nod One's Head and many more to be announced