Body Language Vol. 21 by Djuma Soundsystem
The much-heralded and influential Body Language series returns with its highly-anticipated twenty-first installment featuring Djuma Soundsystem. The compilation is brimming with original productions by the extraordinary artist himself.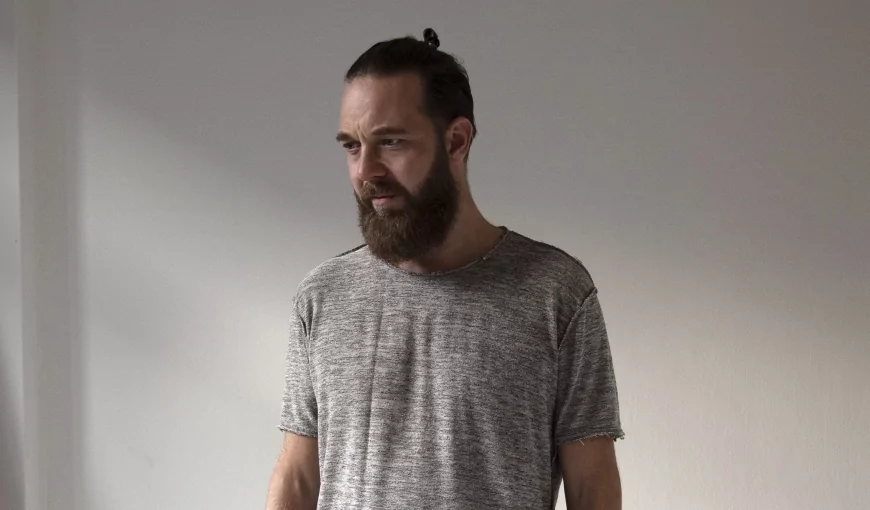 Photo by Get Physical Music
The experienced and acclaimed Norwegian artist is known for serving up magical tribal grooves imbued with deep feelings and melodious rhythms. He has graced small intimate clubs and bustling festival main stages alike with his warm vibes and has released on this label as well as the likes of Rebirth, Crosstown Rebels, Zehn and Sol Selectas. Djuma Soundsystem now returns to spoil his fans with a selection that features seventeen unreleased productions from start to finish!
The tracks are a medley of curated productions featuring his favourite producers offering re-rubs of his own older favourites, novel remixes by himself, and brand new productions to top it off. He maintains a sharp-eyed focus on the tribal elements, often inspired by African rhythms, that the Djuma name has become synonymous with over recent years. On Body Language 21 he takes the series to the next level by handpicking the true leaders of his genre to remix him, in a perfect blend with new and upcoming talents, mainly from Africa, that he predicts to be the superstars of the future.
Rey&Kjavik opens up the mix with a remix of Djuma Soundsystem's modern classic "Koma Kobache", setting the tone with sparse synths and hand drums. A Djuma Soundsystem edit then picks up the groove with some warm, rumbling drums as the mix stays deep and dubby early on. Enchanting lead synths are laid onto his Tribal Dub of Robosonic and Kostakis & Mr Luu's "Beatboxer" remix layers up the late night and spiritual feelings with more majestic deep house. The mid-section gets you on your toes with smooth transitions that introduce bigger chords and more upright drums from the likes of rising Team Distant and Karyendasoul. Then comes Mezomo, whose remix of Djuma's "Parga" is a bright and stirring centrepiece with its epic tribal vocals, closely followed up by Armonica's dark contribution to the project. Djuma's own edit of his track with Aki Bergen and Lazarusman builds the pressure with bouncing and propulsive drums and a moving vocal that builds to a real "hands in the air" moment. Further tracks from the likes of Re.You, Los Cabra and the final collaboration with Demian Muller ride things out in a real epic deep tribal style.
This mix is a widescreen musical journey that takes you deep into Djuma Soundsystem's sensitive and emotional percussion-driven world.
Body Language Vol. 21 - mixed and compiled by Djuma Soundsystem
Release Date May 2019
Label Get Physical Music
Tracklist
01. Djuma Soundsystem & Westerby - Koma Kobache (Rey&Kjavik Remix - Intro)
02. Djuma Soundsystem & Westerby - Disambigua (Jonathan Kaspar Edition) (Djuma Soundsystem Body Language Edit)
03. Djuma Soundsystem & Yann Coppier feat. King Ayisoba - Anyimo (MoBlack Remix)
04. Robosonic feat. Son Little - Drowning (Djuma Soundsystem's Tribal Dub)
05. Malente, Lars Moston - Near Me (Benn Finn Remix) (Djuma Soundsystem's Tribal Edit)
06. Djuma Soundsystem - Beatboxer (Kostakis & Mr Luu Remix)
07. Oliver Schories - Fields Without Fences (Djuma Soundsystem's 2019 Tribal Remix)
08. Djuma Soundsystem - Ménage A Moi (Team Distant Remix)
09. Djuma Soundsystem vs Bongo & Pusk - Duende (Karyendasoul Remix)
10. Djuma Soundsystem - Parga (Mezomo Remix)
11. Djuma Soundsystem - Soma (Armonica Remix)
12. Djuma Soundsystem & Aki Bergen feat. Lazarusman - Love Her Madly (Djuma Soundsystem Version - Elias (GER) Remix)
13. Djuma Soundsystem - Momento (Daniel Rateuke Remix)
14. Djuma Soundsystem - Katharsis (Los Cabra Christ Burstein, Manuel Sahagun Remix)
15. Djuma Soundsystem - Koma Kobache (Rey&Kjavik Remix)
16. Djuma Soundsystem & Fake Mood feat. Olith - Oloro Nyager (Re.You Remix)
17. Djuma Soundsystem & Pete Oak feat. Lazarusman - Leave Us (Kususa Remix)
18. Djuma Soundsystem & Demian Muller feat Y.O.G.A. - Mamey
19. Djuma Soundsystem - Body Language Vol. 21 (Continuous Mix)