Chris Harris is racing a Bentley Continental GT3
British motoring journalist and TV presenter Chris Harris is racing a Bentley Continental GT3 in the Blancpain Endurance Series Cup this season.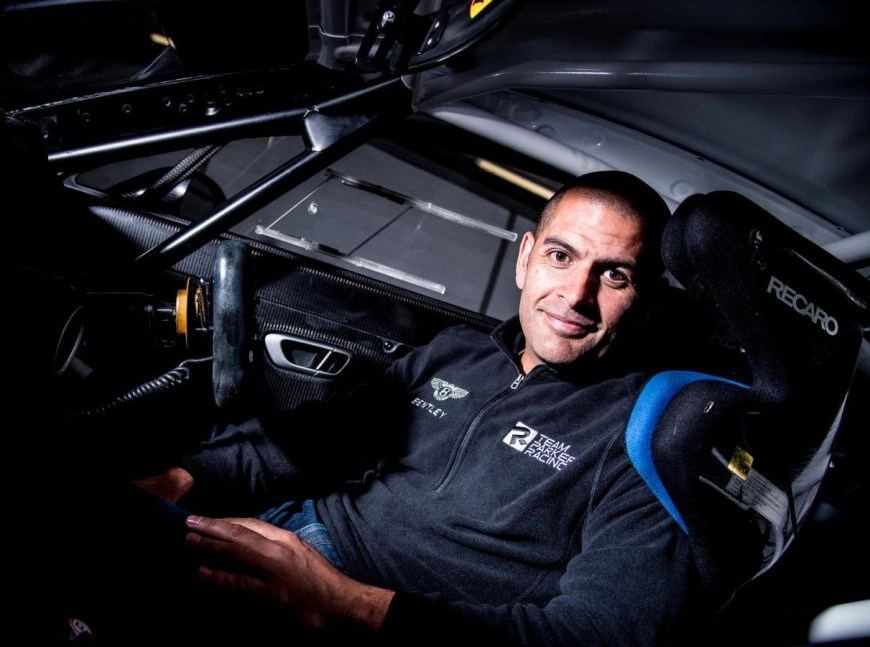 Photo by Bentley Motors
The internationally renowned journalist is joining Bentley Team Parker Racing in its Am class entry, one of four Continental GT3s competing in the five-round Series that includes the world-famous Spa 24 Hours.
With its fast straights and tight chicanes, the opening round at Monza will prove challenging for the 57 cars and 171 drivers entered into the three-hour race, but Harris is feeling confident following a test at the North Italian circuit last month.
"This is a bit of a pinch-yourself moment," he commented. "If, last year, you'd asked me what my dream 2016 race season would be it would have involved a Bentley Continental GT3, Stuart Parker and my good friend and long-time teammate Chris Cooper. And now it's happened!
"I saw an early car being built two years ago and ever since then, I've wanted to drive one. That I get to do it with Team Parker, a team I've had many successes with in the past, is fantastic news. The GT3 category is the most interesting, varied form of circuit racing out there and I think that with Chris [Cooper] and Derek Pierce we have a very good team to attack the Am championship. I just need to remember that the big oversteer is for the Top Gear cameras, not the race track."
Alongside Harris' entry, Bentley Team Parker Racing will also enter the Pro-Am class. Bentley's works team, Bentley Team M-Sport, will field its pair of cars in the top-level Pro class.
"It's great to have Chris driving with Bentley this season," commented Bentley's Director of Motorsport Brian Gush. "He's a very experienced and accomplished driver and has impressed the team in his recent test sessions. We have entries in all three of the Blancpain Endurance Series Cup classes, all of which have a good chance of winning."
Bentley's Blancpain Endurance Series Entries
PRO CLASS
Car #7: Steven Kane (GB), Guy Smith (GB) and Vince Abril (MO)
Car #8: Andy Soucek (ES), Maxime Soulet (BE) and Wolfgang Reip (BE)
PRO/AM CLASS
Car #24: Tom Onslow-Cole (GB), Callum Macloed (GB) and Ian Loggie (GB)
AM CLASS
Car #30: Chris Harris (GB), Chris Cooper (GB) and Derek Pierce (GB)