Collezione Automobili Lamborghini brings exclusivity
Collezione Automobili Lamborghini and the fashion brand d'Avenza have begun a special collaboration on the occasion of the Geneva Motor Show 2015.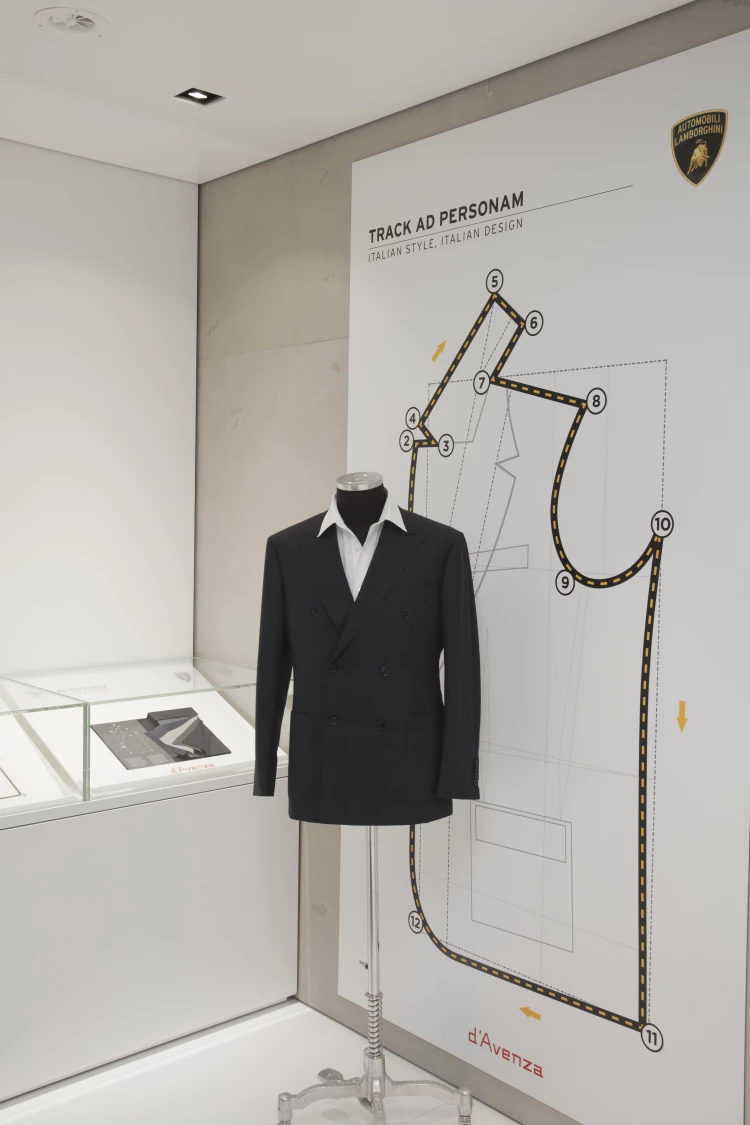 Photo by Automobili Lamborghini
The Ad Personam Lamborghini d'Avenza project has excellence as its starting point.
Thanks to their partnership both brands have brought exclusivity to a whole new level. Lamborghini offers its customers the chance to create a tailormade car thanks to a customization process covering every detail.
d'Avenza, on the other hand, will allow them to create an exclusive bespoke suit, thanks to the expertise of a tailor that will reach every place in the world to take the individual measures for the suit.
d'Avenza tailors are renowned for creating unique and bespoke suits. Throughout the years they have exported the talent of Made in Italy worldwide, creating blazers of the finest quality. Suits are enhanced by the use of superior fabrics, a craftsman cut, and hand stitching that give them its unique character.
Collezione Automobili Lamborghini and d'Avenza have also designed three ready-to-wear blazers: three different styles that embrace the concept of elegant and casual chic without turning their back on their classic roots.