Dancer In The Dark by Jorkes
Freeride Millenium label co-founder Jorkes quickly follows up his well-received Wet Dream EP with a new five tracker including remixes from Younger Than Me and Curses.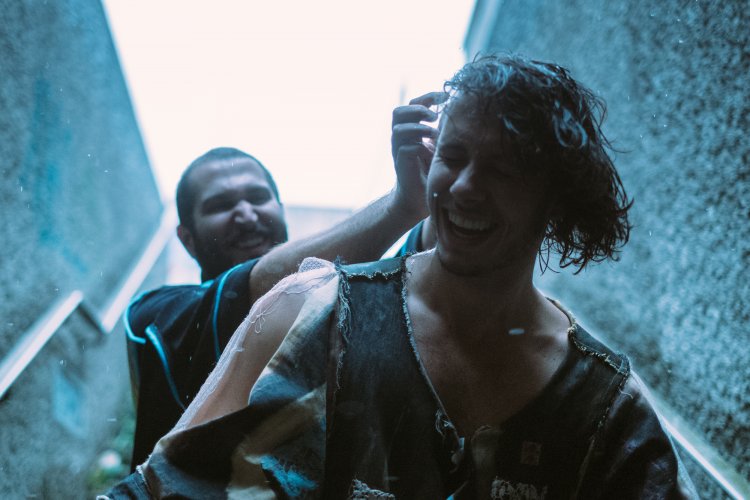 Photo by Daniel Rajcsanyi
Jorkes is the driving force behind the ever-excellent Freeride Millenium label, he hosts a residency at radio 80000 alongside ParisBöhm and has been busy producing and streaming over the last year, despite the pandemic. His recent "Wet Dreams" release was a critical success, with BBC radio support, a raft of press coverage, and a mass of DJ support, now he follows that up with this latest inventive and rugged EP of club sounds.
The opener "All Your Juices" has snappy snares and a taught, tight groove that makes for a mechanical rhythm. It eventually grows looser with big synth sounds and vamping chords that layer in fluidly and a great sense of electronic funk. Remixers Younger Than Me is a Berlin-based duo that represents a link between the old and the new. They have released on the likes of Tusk Wax and here flip the original into a dark and pulsing tune with hammering drums and edgy, trance-influenced synths.
In original form, "Dancer in the Dark" has a kinetic drum and hit a combination that makes you immediately jerk your body. As the synth energy grows, celestial chords bring light and cosmic rays and take you off into the future. Dark disco don Curses then steps up with another brilliantly rugged and raw remix that layers sleazy synths into angular drums. Finally, the brilliant "Afraid of Letting You Go" has an eerie and mysterious vibe with crashing hits and unsettling synths that make for a dystopian abandoned warehouse feel.
Once again here Jorkes has cooked up left-of-center sounds that draw on synth, disco, and techno in bold new ways. Artwork as always comes from the ever-creative Daniel Rajcsanyi.
Jorkes - Dancer In The Dark
Release Date June 2021
Label Freeride Millenium
Tracklist
1. All Your Juices
2. All Your Juices (Younger Than Me Remix)
3. Dancer In The Dark
4. Dancer In The Dark (Curses Remix)
5. Afraid Of Letting You Go