Déepalma Records presents Déepalma Ibiza 2016
Germany based brand Déepalma readies its three-part Ibiza album with label founder Yves Murasca and Déepalma regulars Rosario Galati and Holter & Mogyoro in charge of the music selection.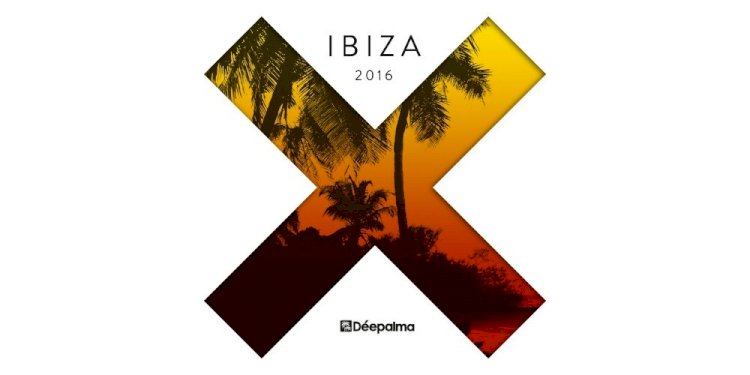 Photo by Déepalma Records
As an ex-resident of Ibiza, Yves Murasca, who has already mixed all previous albums on the label, perfectly knows about its special vibe and culture which every year attracts enthusiastic clubbers from all over the world. Joining him on this release are Rosario Galati from Sicily and Holter & Mogyoro from Vienna, whose distinct blends of house have led to them becoming core Déepalma artists.
Split into three parts, the Beach session sees a selection of sultry cuts geared for the sunshine featuring a Return of the Jaded remix of Nora En Pure and original outings from KANT, Wild Culture and in.deed to name a few. Up next, the Pool Party slice draws on the shuffling hats and infectious melodies of Purple Disco Machine, Tube & Berger, Dario D'Attis and Mat.Joe, before the Afterhour session concludes the package with more dark and driving rhythms from names such as Noir, Oliver Schories and Monkey Safari.
The result is an album that succeeds in balancing daytime and evening as well as the nightclub and the outdoors to craft a musical aesthetic Déepalma Records so passionately represents.
Various Artists - Déepalma Ibiza 2016 (mixed by Yves Murasca, Rosario Galati, Holter & Mogyoro)
Release date May/June 2016
Label Déepalma Records
Tracklist
Part 1 - Beach
1. Loui & Scibi feat. Fourfeet - More Than Enough
2. Juloboy & Toly Braun - I Remember (Original Mix)
3. Dan Caster feat. Leo - Change (Original Mix)
4. Passenger 10 & Lika Morgan - Golden Sky (Sons of Maria Remix)
5. Nora En Pure - U Got My Body (Return of the Jaded Remix)
6. Milk & Sugar - Ready or Not (Kant Club Remix)
7. KANT - Right Here (Original Mix)
8. Wild Culture - Get Over (Original Mix)
9. Sons of Maria - Fuchur (Original Mix)
10. Soul Avengerz feat. Roland Clark - Move Your Soul (Holter & Mogyoro Remix)
11. Frame Of Mind - She's the One (Touch & Go Remix)
12. Rosario Galati & Yves Murasca - Carry On (Touch & Go Laidback Dub)
13. In.deed - Space Kid (Original Mix)
14. Dark Matter - Riding with the Wind (Instrumental Mix)
Part 2 - Pool Party
1. Ucha - Shosholoza (Original Mix)
2. Gariy & Hacker - Piano Groove (Original Mix)
3. Purple Disco Machine feat. Natalie Conway - Soul so Sweet (Original Mix)
4. Phil Fuldner - Needin' Someone (Mat.Joe Remix)
5. Marcapasos - Almost Anything (Yves Murasca Re-Work)
6. Tube & Berger & In.deed - Highness (Superlover Remix)
7. Holter & Mogyoro - Step Further (Original Mix)
8. Animal Trainer - Maunder (Dario D'Attis Remix)
9. DiscoRocks feat. Rachel Zelcer - Lowdown (Mikaologic Remix)
10. Dario D'Attis - Brooklyn Shit (Original Mix)
11. Wayne Dudley & AM2PM - Over (Electronic Youth Remix)
12. Kotelett & Zadak - Nele (Original Mix)
13. Ben Ashton - Play (Original Mix)
14. Loui & Scibi feat. Beth Aggett - The Cure (Touch & Go Remix)
Part 3 - Afterhour
1. Ghostlike feat. Kimono - The Shadow Gallery (Original Mix)
2. Leo Kane - Epic (Original Mix)
3. Definition feat. Pete Josef - Caught Out (Original Mix)
4. Tube & Berger feat. Ghostloft - Set Free (Original Mix)
5. WhoMadeWho - There's a Way (Andhim Remix)
6. Noir feat. J.U.D.G.E. - Keep Up (Original Mix)
7. Rosario Galati & Yves Murasca - Carry On (Mika Olson Remix)
8. Sascha Braemer - Touchdown (Original Mix)
9. Oliver Schories - Oil (Hanne & Lore Remix)
10. Solee - Maercheninsel (Original Mix)
11. Niconé & Sascha Braemer feat. MLND - Eyes (Original Mix)
12. Monkey Safari - Grow (Original Mix)