Defected Records presents Nikki Beach In The House
Cocktails and a cosmopolitan crowd, Nikki Beach is not just a glamorous place to bathe it's a glamorous place to dance.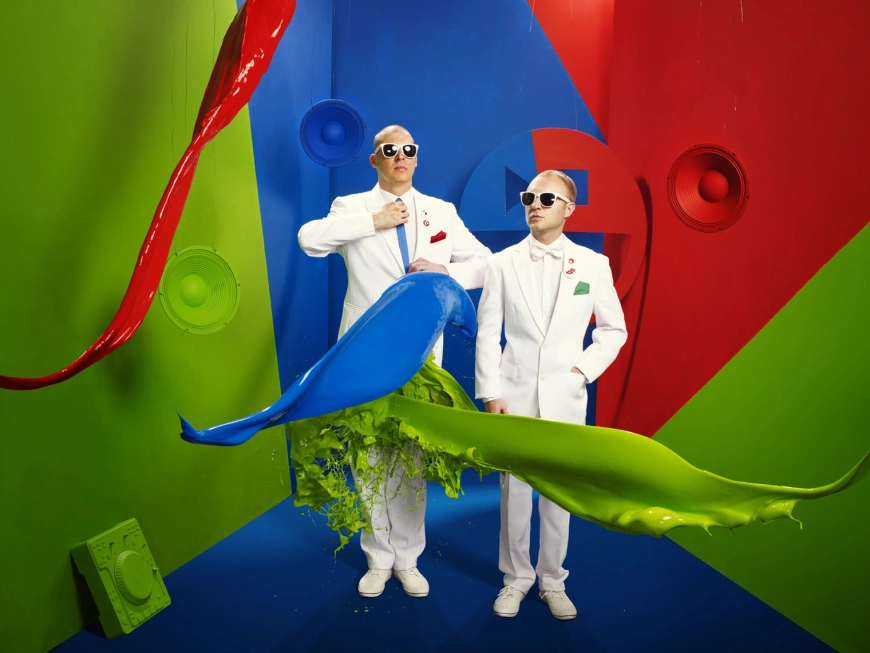 Photo by Ruud Baan
If you are a person who loves to travel, takes care of their appearance and is someone who appreciates the finer things in life then you will probably have already come across the luxury brand that is Nikki Beach. With a global reputation as a brand known for its sophistication, style, luxurious surroundings and outright sexiness, it provides the ultimate way to spend your quality time. With beach and poolside venues across the world where you can eat, enjoy a cocktail, relax in the sunshine or party the night away.

It's a beautiful place, terminally trendy, with its lazy hammocks, beach front cabanas and its now signature teepees. Designed with a simple elegance it is no surprise that The Observer (London) once described it as 'the sexiest place on earth'. When we say this is a global brand we mean it, you can experience the Nikki Beach lifestyle in eight different countries from Marrakech to Koh Samui and lots of stops in between.

Apart from its salubriousness Nikki Beach is also known for delivering a soundtrack to beach life, music is an essential part of creating the right environment and mood and they have the experience to deliver the right sound to reflect the right mood.

It is here where the brand has teamed up with Defected Records to work with their premier roster of artists. Between them they have created a new compilation series that will soon become a quality soundtrack to the summer.

The debut of the compilation series is brought to you by the globetrotting DJ duo that is the Shapeshifters, an act known for their chart topping success as well as their underground sensibility. Famed for their UK No1 release Lola's Theme' as well as their countless underground productions, they have specifically designed their mix to reflect the atmosphere of a day and night spent partying at Nikki Beach.

This is a vocal, funky, and uplifting mix named after the brand's premier location in 'Miami'. It includes their own productions with legendary godfather of House Frankie Knuckles 'The Ones You Love' (DJ Meme Remix) and 'I'll Take You There', plus cuts from Maya Janes Coles 'Humming Bird', Crazy P 'Mid Lounge Crisis' and the super upfront Human Life 'In It Together'. Their second 'Las Vegas' mix is created in celebration of the forthcoming opening of their newest venue and features the super cool track by Stuffa 'Proof', Chus & Penn 'Libre Para Siempre' (Copyright Remix) and the energetic Supanova 'Beat Me Back'.

The Shapeshifters are joined by Roman Rosati the musical director of Nikki Beach who has provided a mix that reflects the mood of Saint-Tropez, compiled through his wide experience and knowledge of their clientèle. His mix features Danism 'Love The Way' (Crazy P Remix), the new remix of Dennis Ferrer 'Hey Hey' (Atjazz Remix) and Osunlade's amazing new single 'Idiosyncracy'.

Further strengthening this new alliance Defected will be hosting events at Nikki Beach where it will reinforce the brands strong reputation as a party playground for jet setters, celebrities, VIPs, guests and visitors alike.
Nikki Beach In The House - Mixed by The Shapeshifters
Release date 13th June 2011
Label Defected Records

CD1 - The Shapeshifters Miami Mix
1. Maya Jane Coles 'Humming Bird' (Original Mix)
2. Shonky 'Le Velour'
3. Tom Middleton 'Cicadas' (Maya Jane Coles Remix)
4. Stefan Deux 'New York Sun'
5. Silt 'Rising'
6. Frankie Knuckles presents Director's Cut featuring Jamie Principle 'I'll Take You There' (Director's Cut Classic Signature Mix)
7. Knee Deep 'All About Love' (Original Mix)
8. Crazy P' Mid-Lounge Crisis'
9. Maher Daniel '3rd Time Is A Charm'
10. Nathan G '88 Keys To Love'
11. Mary Griffin 'Without You' (Classic Jazz-N-Groove Mix)
12. Frankie Knuckles & The Shapeshifters 'The Ones You Love' (DJ Meme Remix)
13. Roy Mclaren 'The Realms Of Music' (Original Mix)
14. Human Life 'In It Together' (Original Mix)

CD2 - The Shapeshifters Las Vegas Mix
1. Julien Jabre 'Swimming Places' (Tom Shark presents La Cage Remix)
2. Frankie Knuckles presents Directors Cut feat Jamie Principle 'I'll Take You There' (The Shapeshifters Remix)
3. DJ Chus 'Best Kept Secret' (Nuyoriberican Mix)
4. Jason Chance & Michelle Weeks 'Looking Forward' (The Shapeshifters Remix)
5. Menni & Vianni 'Kick The Groove'
6. Supanova feat Kevin Saunderson 'Beat Me Back' (Original Mix)
7. Chus & Penn feat Cevin Fisher 'Libre Para Siempre' (Copyright Remix)
8. Jason Chance 'Swizzle Sticks'
9. Stuffa feat David A Tobin 'Prooff'
10. David Penn feat Monica Amore 'Ocean Drive' (DJ Chus & Abel Ramos Iberican Mix)
11. Sol Bros vs Kathy Brown 'Turn Me Out (Turn To Sugar)' (David Penn Vocal Mix)
12. The Shapeshifters 'Waiting For You' (Original Mix)
13. Sergio Flores feat Joy Malcolm 'Give It Back' (Born To Funk Remix)
14. Sandy Rivera & Virus J 'Put Your Hands Up' (Joeys UK Remix)
15. The Shapeshifters 'She Freaks' (Original Mix)

CD3 - Roman Rosati Saint Tropez Bonus Mix
1. Danism 'Love The Way' (Crazy P Remix)
2. Timmy Regisford featuring Lynn Lockamy 'At The Club' (Timmy Regisford & Adam Rios Remix)
3. Dennis Ferrer 'Hey Hey' (Atjazz Remix)
4. Osunlade 'Idiosyncracy'
5. Simone Vitullo featuring Lady Vale 'Never Give Up' (Original Mix)
6. Margaret Grace 'Try Me'
7. Bass Kleph & Filthy Rich 'These Mornings'
8. David Penn & Rober Gaez 'Sunshine People' (Brown Sugar & Kid Shakers Remix)
9. Stan Courtois & Felly 'Malosax' (Addict DJ's Miami Hot Mix)
10. Copyright featuring Shovell 'Kama Yeah' (Roul & Doors Remix)
11. Nouveau Yorican 'Chiuso' (Main Mix)
12. Dennis Ferrer 'The Red Room' (Obj Vocal Mix)
13. James Talk & Ridney featuring Max C 'One For Me'