Electric Daisy Carnival Las Vegas 2024
Electric Daisy Carnival in Las Vegas is set to go off at the beginning of May 2024 with an equally impressive lineup as well as the participation of performers and visitors alike.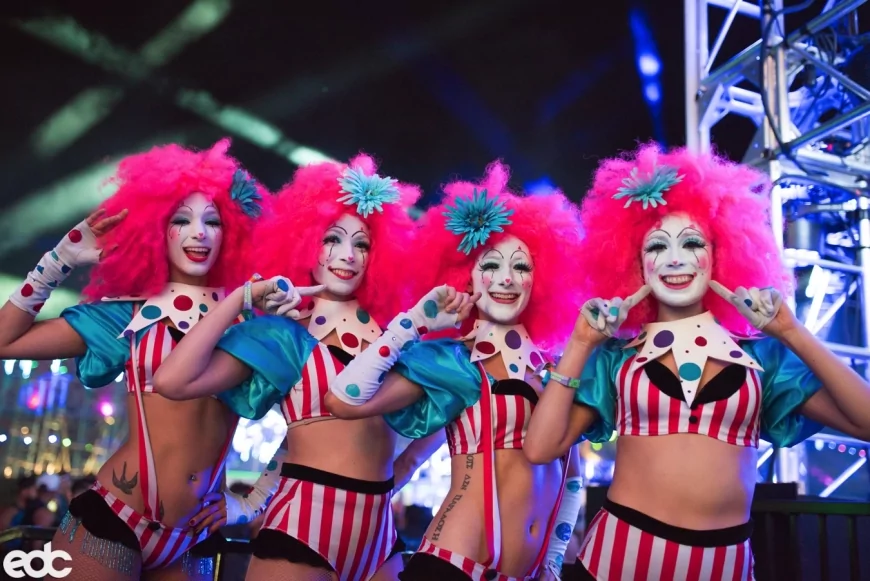 Photo by Electric Daisy Carnival
Under the Electric Sky, we come together to celebrate life, love, art, and music. From the stages and the sound to the pyrotechnics and the performers, so many unique elements go into bringing this world to life. EDC invites you to wander, explore, interact, and connect. Imagination and positive energy are the currency of this place.
The Stages
Each area contained within EDC represents a distinct union of technology and nature, where elements mix to ignite the senses and inspire the imagination.
The Music
We groove to the same universal beat and create beautiful experiences that will never be forgotten together.
The Rides
What's a carnival without rides? EDC's landscape is an oversized playground with all your favorite full-size thrills. From relaxing to exhilarating, you'll enjoy EDC from a new perspective!
The Art
Enter a world of three-dimensional superstructures, colorful, glow-in-the-dark environments, and all manner of LED-infused flora and fauna. A vital part of the experience, the interactive art installations scattered throughout EDC are bridges we construct between nature and technology, there to inspire all who come in contact with them.
The Performers
Meet our merry bands of Funkdafied Freaks - the dancers, stilters, aerialists, circus performers, and other whimsical characters of EDC! Decked out in over-the-top costumes crafted exceptionally for Insomniac, this motley crew will enchant, astound, and play with you all night.
Downtown EDC
Catch live performances at one of our themed bars or the open-air theater - or take the stage yourself at our Tokyo-style karaoke bar! Tie the knot at one of our gorgeous chapels, or pledge your love to your festive best friend at the accessible Commitment Deck. Then dance in the dark or with headphones on at the Headlight Disco or the Silent Disco. See you Downtown!
Our Headliners
In this place, we affirm that we are kindred spirits bound by a deep passion for the music we love and the surrounding community. That community is why we are here. You are the heart of EDC. YOU are the Headliner.
When 17-19th of May 2024
Where Las Vegas Motor Speedway, Las Vegas, Nevada
Lineup
You + many more