European Festival Awards nominations open
European Festival Awards nominations open 
and new voting system announced. Last year's European Festival Awards featured over 300 festivals from 32 different countries, with over 500,000 votes.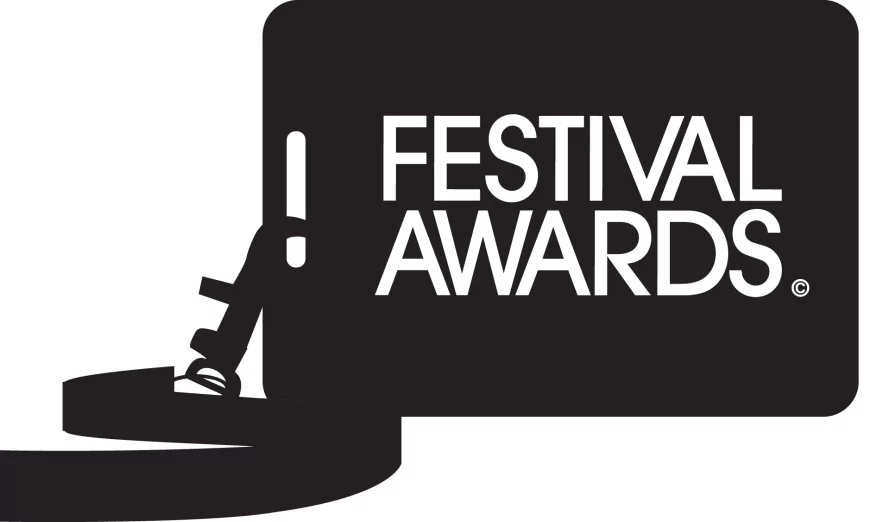 Photo by European Festival Awards
Following its successful fourth edition in January, the EUROPEAN FESTIVAL AWARDS, presented in association with YOUROPE and Eurosonic Noorderslag, will return in the New Year, with the gala award show which will open Eurosonic Noorderslag in style on Wednesday 15th January 2013 at De Oosterpoort in Groningen.
Nominations are now open and will run until September 27, 2013, during which time festivals can put themselves forward using the simple online form at http://eu.festivalawards.com/apply/
UK Festival Awards nominations are also open - UK festivals should go to http://www.festivalawards.com/apply/ to nominate their events. International festivals can also get involved and nominate themselves for the Best Oversees Festival category. Last year's winner was Benicassim in Spain.
Decided by a combination of public vote and industry juries, the European Festival Awards are the only pan-European body solely dedicated to recognizing the contributions and achievements of the event organizers and performing artists that generate billions of Euros for local economies and brighten up the summer for tens of millions of festival-goers each year.
Last year's European Festival Awards featured over 300 festivals from 32 different countries, with over 500,000 votes.
Festival Awards MD, James Drury, said: "It's been a really exciting year for festivals across Europe and I'm expecting further growth in the number of festivals participating, on the back of last year's fantastic growth. European promoters have a great healthy sense of competition and it's going to be exciting to find out which events the fans loved the most."
For the fifth edition of the awards, there will be the addition of a jury vote alongside the fan votes. The following are decided by public vote (75% of the total vote) and jury vote (25%).
Best Small Festival
Often quirky and with the charm of a personal touch figuring heavily, the coziness and sense of community at these festivals is second to none for many people. This award celebrates those who stick to the mantra that small is best.
Best Medium-Sized Festival
Not as large as the giants, but by no means in their shadow, these events provide a more boutique feel and a more intimate experience. Often starting life much smaller, they have often grown to this size due to their popularity. Who will pick up the prize this year?
Best Major Festival
Some of the most famous acts in the world, tens of thousands of people and multiple arenas, the largest festivals are a regular pilgrimage for many, and a rite of passage for most. But which one is the best of the biggest?
Best New Festival
Once again, a handful of excellent new events were launched this year, bravely taking on those with established reputations. Bringing fresh ideas, new music, and alternative audiences to the festival scene, which one have you already put in your diary for next time?
Best Indoor Festival
Using the existing infrastructure of a town's venues, this sector is growing because there's no need for camping, very little threat from the weather and they have the ability to take place at any time of the year. Sold either on a show-by-show basis or an all-encompassing wristband, they give people a chance to see multiple acts in the comfort of the indoors. Which one had you ditched green fields for the concrete jungle?
2012 Winners
Best Major Festival in association with Planet Festival: Tomorrowland (Belgium)
Best Medium-Sized Festival: Heineken Balaton Sound (Hungary)
Best Small Festival: Tauron New Music Festival (Poland)
Headliner Of The Year: Foo Fighters (USA)
Newcomer Of The Year In Association With Eurosonic Noorderslag: Of Monsters And Men (Iceland)
Best European Festival Line-Up In Association With Id&C: Rock Am Ring/ Rock Im Park (Germany)
Best Indoor Festival: Sensation (Netherlands)
Festival Anthem Of The Year: Lykke Li - 'I Follow Rivers' (Sweden)
Best New Festival: Electro Magnetic (Germany)
The Lifetime Achievement Award In Association With Ivs And IQ Magazine: Herman Schueremans (Live Nation Belgium)
Promoter Of The Year In Association With Audience Magazine: Pukkelpop (Belgium)
Artists' Favourite Festival: Roskilde (Denmark)
Green Operations Award In Association With Go Group And Yourope: We Love Green (France)
Public voting in this year's awards will commence on October 1 and close on November 1. More information to follow.