From A 20th Century Box by Sp@sms
Dutch pioneer Sp@sms returns to U-TRAX with From A 20th Century Box LP, backed with remixes from Bloody Mary and Cosmic Force.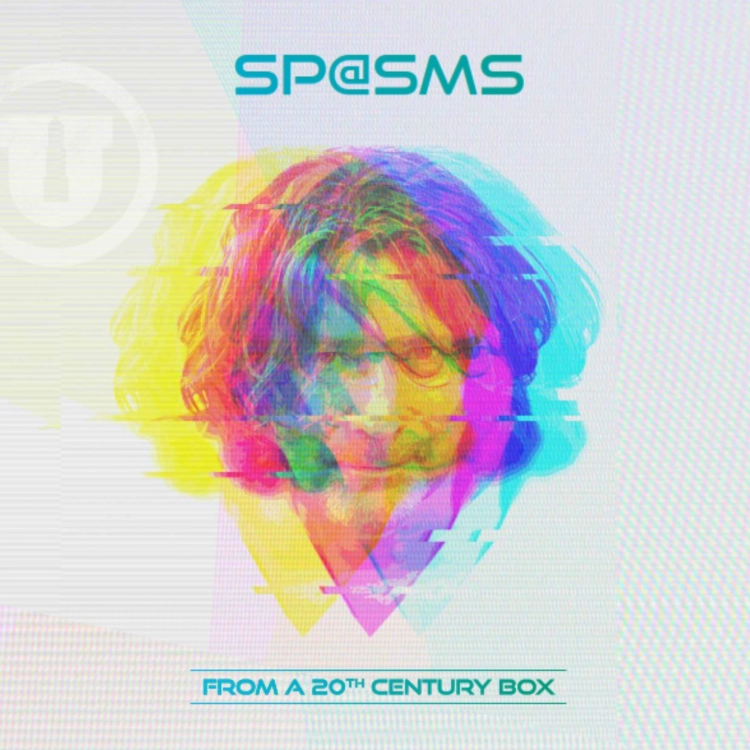 Art by U-TRAX
On "From the 20th Century Box" Arno Peeters, aka Sp@sms, returns to U-Trax with his debut full-length album. Showcasing years of sonic exploration stemming from his time in various groups including Random XS and Voltage Control amongst others, the LP also draws from his experience studying and teaching music at the Centre for Electronic Music as well as his work in project-based sound design.
Filled to the brim with pulsating arpeggios, crunchy drums, and dark, moody atmospheres, the LP is marked by a retro yet timeless feel. In between its snaking, squelchy synth lines and old-school electro grooves, Sp@sms masterfully incorporates playful textures and elements from found recordings and unused projects, resulting in a vastly versatile and experimental album fusing all things techno, acid, and EBM.
An expert lesson in sound design and composition taught by one of the Netherlands' most trusted and experienced artists, the LP also contains remixes from Dame Music's Bloody Mary and Utrecht electro stalwart Cosmic Force and arrives via Vinyl, CD, Digital, and Cassette mediums.
Sp@sms - From A 20th Century Box
Release Date July 2022
Label U-TRAX
Tracklist
01. Pathos *
02. Pathos (Bloody Mary remix) **
03. Bossanova (edit)
04. Bossanova ***
05. CEM Traxx 1 ****
06. Titanic
07. Titanic (Underwater Dub) ***
08. Bossanova (cut short)
09. Coopertest
10. Unidentified Urban
11. Unidentified Urban (Cosmic Force remix) **
12. LocomoTangoSinus
13. NeuroMatrix V1
14. Wow'n Flutter
15. Tribe 333
16. Words with the Shaman
17. Understand dope for what it really is ***
* CD + digital-only tracks
** Vinyl + cassette-only tracks
*** Cassette only (bonus) tracks
**** CD + digital + cassette-only track