From Lockdown To Relief by ICLE
Core Underdogs artist ICLE steps out with his first solo EP following a number of standout collaborations already this year.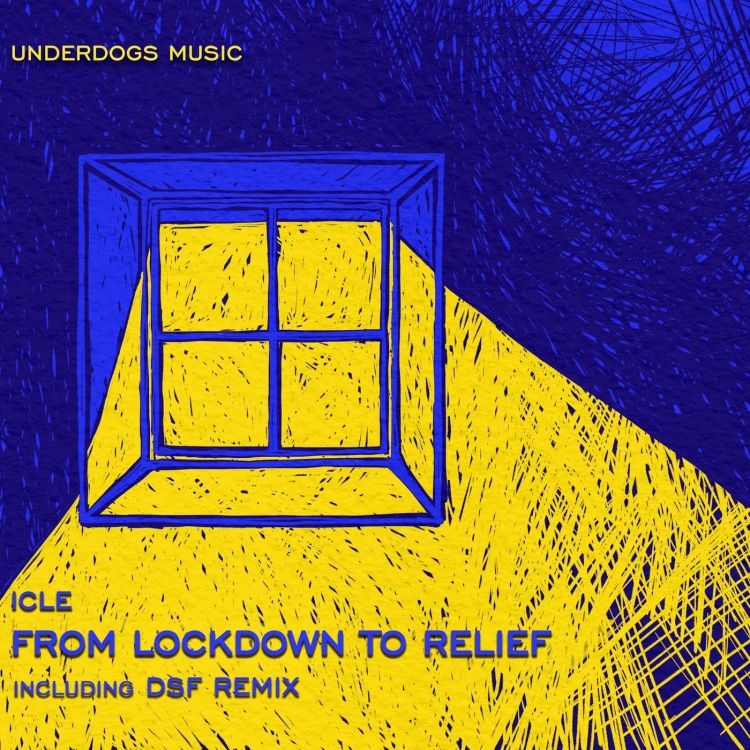 Art by Underdogs Music
ICLE is a core member of the Underdogs DJ and party crew. He was part of the huge 'Dos Cuerpos' release early in the year, his debut production, which was then followed by "Connected" back in summer. He is a songwriter, producer, and multi-instrumentalist with a rich and diverse sound and is well known around Brazil for his legendary sets, and for this standout first solo outing he enlists vocalist Lawrran.
First up is the brilliant "From Lockdown To Relief" which pairs a deep, slowly turning groove with Balearic guitars and loose percussion. As the drums roll on you are further hypnotized by the string sounds which cast an emotional spell. The mysterious DSF then adds his own spin and reworks the track perfect for the club. Melancholic chords, distant vocal cries, and a lovely jumbled beat all take you on a worldly trip.
Last of all is "Children," a lush groove with a samba shuffle and subtle wooden percussion. The beautifully tender falsetto vocal tugs at the heartstrings and is augmented by mellow acoustic guitars and marimba melodies.
"From Lockdown To Relief" is another impressive outing for fledgling producer ICLE.
ICLE - From Lockdown To Relief
Release Date December 2021
Label Underdogs Music
Tracklist
01. ICLE - From Lockdown To Relief
02. ICLE - From Lockdown To Relief (DSF Remix)
03. ICLE feat. Lawrran - Children