Happy Again by Eli Escobar
Happy Again by Eli Escobar continues where the album Happiness left off with re-works from the extended Classic family making it the even more complete.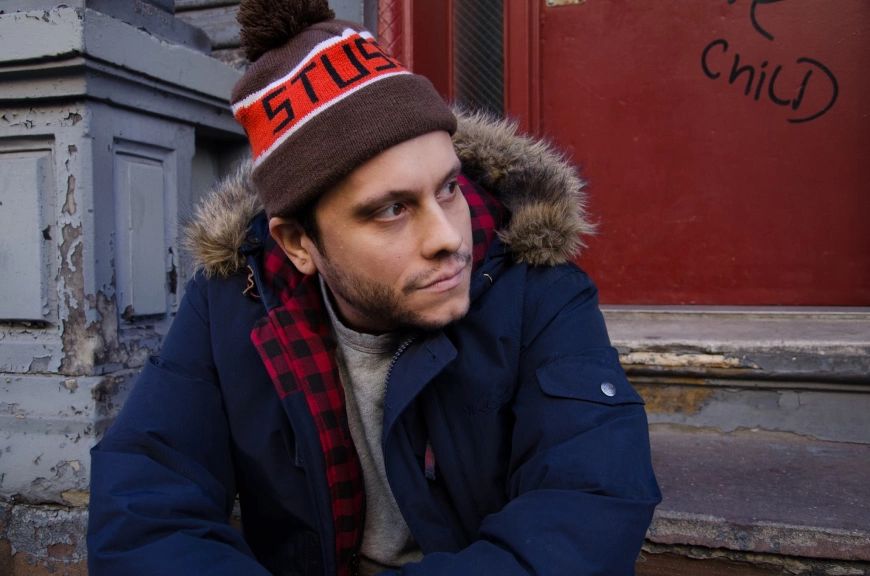 Photo by Kenny Rodriguez
When it was released in the summer of 2016, Eli Escobar's Happiness blew people away with its sophisticated house/disco hybrid sound and striking urban landscape. Critics were falling over themselves to hyperbolise over Eli's exquisite synth stabs while the coveted double LP continues to sell through to this day.
The quintessential New York DJ, Eli's Happiness stomped through the streets of his city, stopping off along the way at the jumping Brooklyn basement clubs and dusty record shops that he frequents.

Some months later, developing on those themes seemed like the most natural thing to do; hands flew up across the board for remixing duties and assembling the extended Classic family to contribute was an easy, nay joyful, task. Happy Again was born, giving the album a fresh new suit of clothes.
Re-works from Soul Clap, Kon, SoulPhiction, The Carry Nation, Yam Who? and Rogue D & Memoryman (aka Uovo) alongside bonus versions of tracks from the original album makes this the ultimate bumper pack.
Eli Escobar - Happy Again
Release Date 7th April 2017
Label Classic Music Company
Tracklist
1. Eli Escobar 'Happiness Pt 2' (Kon's Discofied Remix)
2. Eli Escobar featuring Nomi Ruiz 'Can't Stop Dancing' (SoulPhiction Remix)
3. Eli Escobar featuring Nomi Ruiz 'In The Dark' (Yam Who? Remix)
4. Eli Escobar 'I Need U' (Soul Clap's American Tribal Remix)
5. Eli Escobar 'Up All Night Pt 2' (Rogue D & Memoryman (aka Uovo) Remix)
6. Eli Escobar 'Chaka Khan' (The Carry Nation Remix)
7. Eli Escobar featuring Nomi Ruiz 'Can't Stop Dancing' (Dub)
8. Eli Escobar 'Happiness Pt 2' (Dub)
9. Eli Escobar 'Miss My Luv' (Dub)
10. Eli Escobar 'Chaka Khan' (Bonus Beats)
11. Eli Escobar featuring Vanessa Daou & Nomi Ruiz 'Phreeky' (Bonus Beats)
12. Eli Escobar 'Winter's Anthem' (Bonus Beats)
13. Eli Escobar 'Chaka Khan' (Accapella)
14. Eli Escobar featuring Nomi Ruiz 'Can't Stop Dancing' (Accapella)
15. Eli Escobar featuring Vanessa Daou & Nomi Ruiz 'Phreeky' (Accapella)