Higher EP from Destructo set for release
Destructo to release Higher EP on the 24th June 2013 On Boysnoize / OWSLA / Onelove Records. The EP is featuring new tracks such as Higher And 2112 with remixes from Brodinski and Tommy Trash.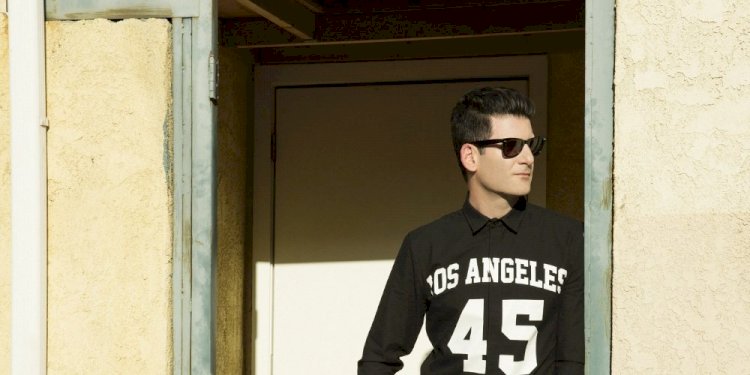 Photo by Boysnoize Records
Los Angeles producer and DJ Destructo is set to storm the festival season this year with the release of his forthcoming 'Higher' EP. Out June 24 on Boysnoize Records, the "Higher" EP features two new, unreleased tracks - "Higher" and "2112," both co-produced with U-Tern - along with remixes of the title track from French house producer Brodinski and Australian house/electro producer Tommy Trash.
On the "Higher" EP, Destructo solidifies his decades-long career in electronic music. "Higher" sees Destructo melding dreamlike melodies with an unmatched funky groove, while "2112" perfectly depicts Destructo's obsession with technology and futuristic sounds as the bouncing bass ebbs and flows from beginning to end. Also included on the 'Higher' EP are remixes of "Higher" from Destructo allies Brodinski, who brings the original track to a slow techno burn, and Tommy Trash.
In support of the "Higher" EP, Destructo will launch his North American "Higher" Summer Tour, where he will headline a select number of clubs and venues across the U.S. and Canada. In addition to his solo headlining dates, Destructo will also perform at some of this year's most anticipated music festivals, including Electric Daisy Carnival Las Vegas, Electric Daisy Carnival Chicago, Paradiso Festival in Seattle, Kanrocksas in Kansas City, Toronto's Digital Dreams Music Festival and Camp Bisco in New York.
Additionally, Destructo will perform at several international venues and festivals, including two shows in Paris, France with a set at the legendary Paris Social Club, and the inaugural Electric Daisy Carnival London. Destructo then heads to Denver for the launch of Hard Red Rocks at the renowned Red Rocks Amphitheatre before making his hometown return with a performance at this year's HARD SUMMER festival in downtown Los Angeles.
In addition to the "Higher" EP, Destructo will also release an official remix of "Soothe My Soul", the upcoming single from the globally celebrated electronic music icons Depeche Mode off their recently released album Delta Machine. Out worldwide June 10 and June 11 in North America, the "Soothe My Soul" (Destructo Remix) is part of a larger remix package for the single which pairs Destructo with various producers, including Steve Angello, Gesaffelstein, Jacques Lu Cont, Gregor Tresher and many more.
Destructo - Higher EP
Release date 24th June 2013
Label Boysnoize / OWSLA / Onelove Records
Tracklist
1. Higher (Original Mix)
2. Higher (Extended Mix)
3. Higher (Brodinski Remix)
4. Higher (Tommy Trash Remix)
5. 2112