Self (Part II) by Sophia Saze
Returning to Francis Harris' Kingdoms, Sophia Saze drops the second installment of her downtempo debut album Self.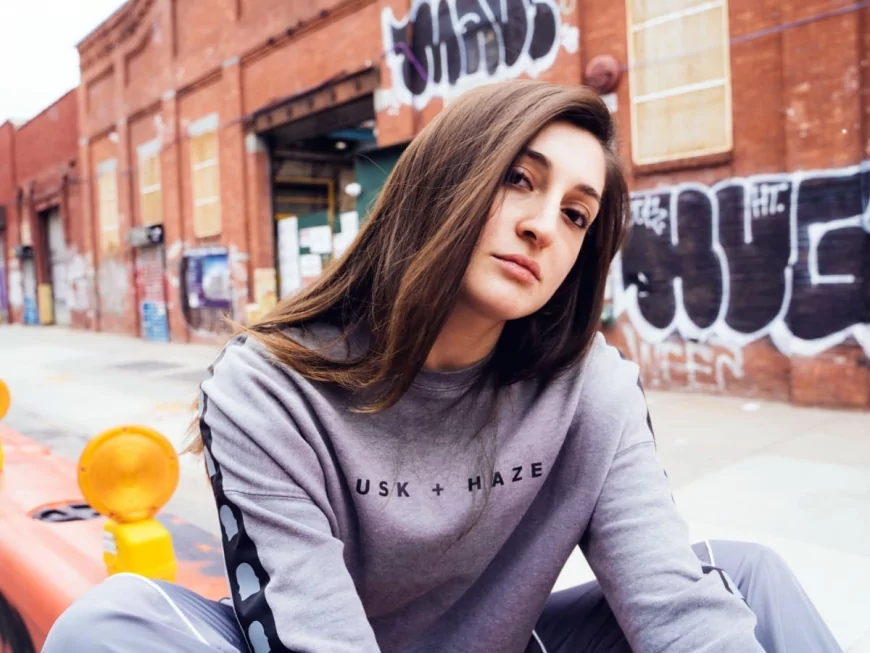 Photo by Andres x Sebastian
Fleeing her Soviet ruled home of Tbisili at a young age with her parents, Saze grew up as a nomad living in Russia, France, Canada and the USA before finally settling down and pursuing a career in NYC. A classically trained musician and dancer, before long the Georgian turned her back on corporate life to pour her heart and soul into the arts. Becoming a diligent and versatile electronic music producer, DJ and live act, Sophia Saze is as comfortable sculpting intricate and atmospheric productions in the studio as she is decimating dancefloors with robust Techno and frenetic Breaks.
Reflecting on her turbulent life and how it's formed her own identity, Saze composed her aptly titled debut album, "Self". Released on cassette in two instalments, "Part I" dropped in June and was critically acclaimed with support from the likes of BBC 6MUSIC's Tom Ravenscroft, Mixmag, DJ Mag, XLR8R, Resident Advisor, Future Music, Attack Magazine, TRAX, Tsugi, Ransom Note and Groove Magazine, with the latter drawing a parallel between hers and Burial's music.
Completing the journey, "Part II" meanders through genres like Ambient, Hip Hop and Breaks, and features very personal insights including handpicked samples from Soviet television shows and VHS cassette recordings from her childhood.
Hidden allusions of her classical music education bring up distant memories and melt together the organic but thoroughly electronic ambience. Crackles, hushes and hisses are elaborated so well that the record virtually gushes over the ears like mountain torrents. It appears peaceful and quiet, then rousing and it is sparked with bewildering sounds. It lets scattered beats arise from the thicket and drown again in streams of noise. But in the end, especially the haunting seriousness of the album is compelling.
As a concept album, "Self" consists of short and precise tracks mixed together, signifying a proper way to redefine a musical work in the modern age.
Mixed by commended Kingdoms label head Francis Harris, Sophia Saze's detailed sound-design is brought to the front for an illuminating listening experience.
Sophia Saze - Self (Part II)
Release Date August 2019
Label Kingdoms
Tracklist
01. / A1. Beam / Mtvare (მთვარე)
02. / A2. Kite
03. / A3. Rash
04. / A4. Cure
05. / A5. Suli (სული)
06. / A6. Wave
07. / B1. Kinder
08. / B2. Musk / Heal
09. / B3. Ohly
10. / B4. Frauds
11. / B5. Nectar
12. / B6. When / Trains
13. / B7. Hope
14. / B8. Salt
15. / B9. Dirt