Interview with ATFC
Apart from being a legend, he is one of the world's hardest working DJ and uber producers. He is versatile and innovative and he constantly reinvents his sound.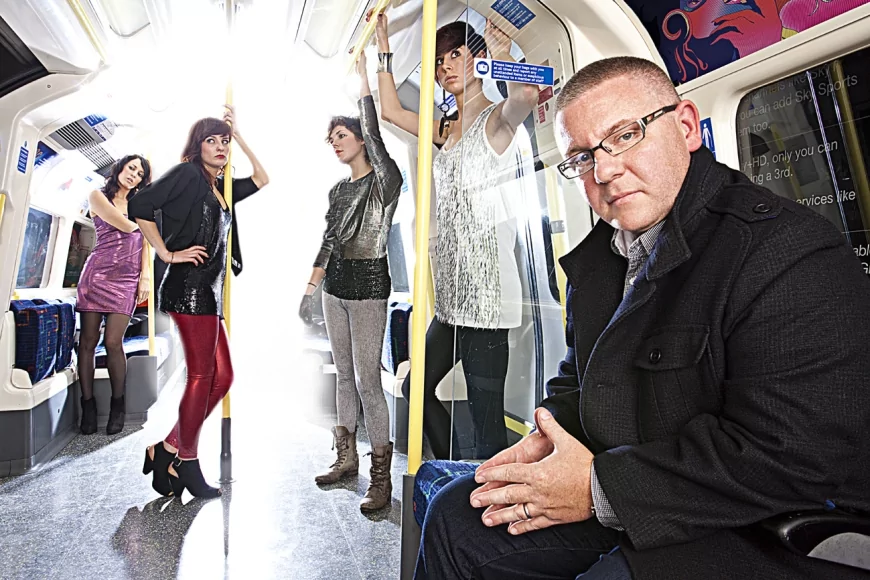 Photo by ATFC
It is true he has been rocking dance floors since many of you were knee high to a DJ booth but that has just improved his skills. His recent productions have smashed it at Beatport, look him up he has a discography as long as your arm from his historic chart topping releases like 'Bad Habit' and 'Sleep Talk' to download store No.1's like 'The Conversation' and 'Dazzle EP' to his brand new 'Shots from The Hips EP'. Here he returns once again to mix Nikki Beach In The House, an album that represents one of the most glamorous beach clubbing brands in the world. This is where he tells us all about it...
Hey ATFC. How are you doing? Are you somewhere sunny today?
I am most days as I live in Spain on the Costa Blanca. We've had a very long hot summer this year and it's still in the 30's even in late October.
Our ears have missed you…where have you been??
Ah bless you. Working and playing hard. Do you think these masterpieces are created overnight?? They take months of honing, sculpting and musical massaging to refine them into the faultless gems that they are. Seriously though, there have been a few tracks in progress which all seem to have taken shape recently and none have been quite ready until now. I've been travelling, DJing, producing, entertaining...the usual stuff. It's been a busy summer all round. I've gained more passport stamps from Asia, America, Canada and Europe since my last release and national stocks of Spanish Vino Rosado have depleted somewhat.
How has your year in beach clubbing been? Can you tell us about any places with a special vibe…?
It's been very 'beachy' this summer actually and it looks to be more of a trend as time goes on. Montenegro has a small but very beautiful coastline and an afternoon gig I played there was really cool. Ushuaia Ibiza is, of course, on another level with its festival sized stage and multi-million euro surroundings. Some of the most enjoyable times, however, were spent playing soul, funk, jazz and disco on the beach in my home town Javea. Friends, family, mojitos and a warm sea breeze all added to the perfect atmosphere.
What would you like to hear if you were lounging by a pool?
It's funny you should ask…. check my pool-side set from Vocal Booth Weekender 2011 out!
Why do you think Nikki Beach have been awarded the prestige of 'Sexiest Place on Earth'?
Maybe I wasn't there the day the judges turned up?
You are about to release a new mix with them, tell us about any the vibe you went for and the tracks you included.
I tried to audibly represent the warm orange sunset glow that slowly dims into a mocha brown and ends with the fizzing darkness of midnight. I wanted to make the 74 minutes a perfect launch-pad to take you from pool to dance-floor and basically send you off into the night not wanting to stop until daylight. It's a little more chilled than a straight up club set from me but not noodly either. There are a couple of new tracks from ATFC, some current hotties like Ame's remix of Osunlade 'Envision' and 'The Tide' by Mark Fanciulli and oldies like Tropical Soundclash and Belo Horizonte.
How did you turn 'When The Needle Drops' into a Nikki Beach anthem?
To me, the track just screams 'pool party'. It's a little disco, a little Hip Hop, a little R'N'B and totally feel-good so it seemed to sum up the ethos of Nikki Beach perfectly. I was a little presumptuous calling it an anthem ahead of time (and without them knowing about it!) but I hope come next summer it would have earned the title.
Another future release on the compilation is Geetah (exclusive to the comp I believe), can you tell us a bit about it?
It's just a good guitar led groove so I thought I'd be really clever, change a couple of letters and call it 'Geetah'. It'll be released as one half of the next Shots From The Hip instalment next year and I rather like it, it has a Harry 'Choo Choo' feel about it.
Is it a struggle to keep producing original material, or do you find it easier the more experienced you become?
Yes, with House Music you do feel like you're trying to re-invent the wheel sometimes but then something will snap into place and you feel as excited as you did when you made your first record. There's very little that's truly original nowadays but I find keeping one foot in the past and the other edging forward keeps me hobbling on the right track. What I am learning with experience is balance. Not to throw myself for too long into one direction and not be scared of making tracks that aren't meant to tear the roof off. These days I try to shake things up constantly with tracky EP's, quality songs and big room cuts.
From someone who was there the first time around, what do you make of the current trend of backward-looking productions, with old records from MK, Kerri Chandler etc.. currently representing the in-vogue sound?
It's great because I don't have to buy them again and I even have the B-sides to play! I've spent the past week recording and archiving old vinyl (something I've done many times before) and it's amazing how I can still find something that catches my ear afresh. There were, of course, other producers who were hot back then so it's nice to dig out something equally as good as 'Burnin' or 'Hallelujah' that can surprise people even more. Quality always prevails. These productions and their producers weren't popular by accident first time around and essentially the hooks and musical elements work just as well today as they did 20 years ago. All that sometimes needs a little update is the power and punchiness of the drums. That said the current trend even does away with that need as guys like Jamie Jones, Tensnake and others champion the retro in its entirety.
Which artist above all others has impressed you this year?
What recently made me 'wow' was the announcement of The Swedish House Mafia selling out Madison Square Garden and Milton Keynes Bowl. That's a pretty big deal for any artist, let alone three DJs who not long ago were fairly happy reaching the Dj Top 100. Whether you're into their music or not it's hard not to be impressed by the machine that achieved that. Musically, however, David Herrero has a good groove as have UK young blood Grant Nalder and Roul & Doors.
Are you looking to collaborate with anyone on future projects?
I have a collaboration with David Penn set to drop soon titled La Verdad (Sentimiento) and I'd like to work on some more stuff with him. Also, The Shapeshifters and I have an idea we're working on which we're pretty excited about. There are others but nothing confirmed yet so I can't say more