I Can Feel You EP by Syntax Erik
Syntax Erik returns to famed Norwegian electronic music label Beatservice Records with the I Can Feel You EP, his latest exploration in dance music eclecticism.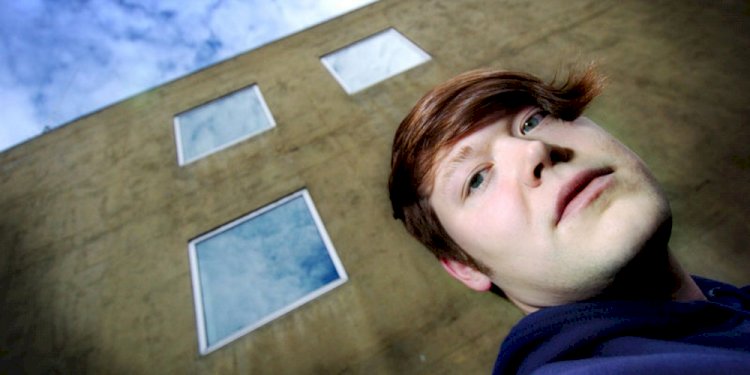 Photo by Tom Benjaminsen
Real name Raymond Hansen, the producer is originally from Tromsø, but now lives in Oslo. In 1997 he released his debut EP as K.Y.D with a string of twelve inches following in 2000 / 2001 as a part of the duo Kyd & Kango (collected on the High Above CD on Beatservice). First donning the name Syntax Erik in 2002, Hansen released an EP with Rune Lindbæk's Romklang label and remixed the likes of Mari Boine, Anneli Drecker, Flunk, and The Familiar under this moniker. Over the years he has maintained steady production efforts with personal tracks, many for his own pleasure.
The I Can Feel You EP is the second in a series of distinctive 'from the vaults' releases from Syntax Erik. It consists of three house-style tracks, each with touches of Norwegian techno flavor. The EP starts off with the banging dance floor frenzy of "Midnight Express" … a mindful layering of synth textures and balearic vocal phrases fully captivate over the cut's ten minutes. Erik goes deep and dubby for "I Can Feel You", a dark late-night track that proudly wears its experimental flourishes on its sleeve.
"Blindness You Can't Focus" is the third track, with its ambient intro and subdued techno rhythms leading into moody blankets of atmosphere and swirling melody. Lastly, Oslo-based producers De Fantastiske To (Paper, Omena, Truckfunk) round off the EP with their groovy magic on "Midnight Express". Their remix adds a dash of funk to the beats and large helpings of growling bass and soaring arpeggiations. It's a wild ride!
Syntax Erik - I Can Feel You EP
Release Date October 2015
Label Beatservice Records
Tracklist
1. Midnight Express
2. I Can Feel You
3. Blindness You Can't Focus
4. Midnight Express (De Fantastiske To Remiks)