Iceland Airwaves 2019
The winter 2019 heats up in Reykjavik where festies spend days taking in the wonders of the island and spending nights at the top clubs in the country. More than 120 bands from 25 Countries will play during the event.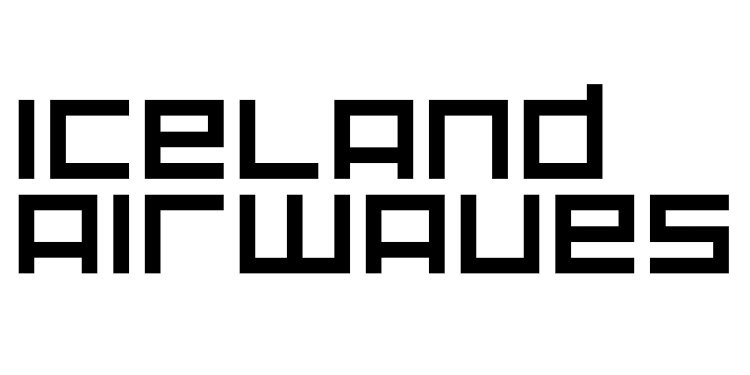 Photo by Iceland Airwaves
From hipster indie acts to geysers to after-parties, Iceland Airwaves remains a solid bet for a cold-weather festival.
Iceland Airwaves has come a long way since its inception in an airplane hangar at Reykjavík Airport. Nowadays the festival is regarded as the biggest celebration of music in Iceland and boasts an unrivaled line-up of established and up-and-coming artists.
From concerts in tiny record stores and art museums to cool bars and beautiful churches, Airwaves-goers can expect to soak up the festival atmosphere in some of the city's most unique venues. And it's not just about the music; there will be plenty of opportunities to indulge in yummy Icelandic cuisine, sample the local beer, make new friends, relax in the hot pools, and marvel at the aurora borealis.
There's a reason music lovers flock to Reykjavík from all over the world, so come and join them for 3 days of festival magic in November 2019.

When 6-9th November 2019
Where Harpa Concert and Conference Hall, Reykjavik, Iceland

Lineup
Æ Mak / Agent Fresco / Akkan / Alexandra Stréliski / Alyona Alyona / Amanda Tenfjord / Anna of the North / Aron Can / Ásta / Ateria / Auðn / Auður / Axel Flovent / Ayelle / aYia / Bagdad Brothers / Baseball Gregg / Bashar Murad / Berndsen / Bessie Turner / Between Mountains / Biggi Veira (GusGus DJ Set) / Blanco White / Blóðmör / Booka Shade / Boy Azooga / Brett Newski / Bríet / Broen / Cautious Clay / Ceasetone / Cell7 / CHAI / Daði Freyr / Detalji / EinarIndra / Elín Sif / Emmsjé Gauti / Flammeus / Flekar / Free Love / Frid / Gabríel Ólafs / GDRN / Georgia / girl in red / GKR / Glass Museum / Grísalappalísa / Hachiku / Hatari / Hausar / Helge / Hildur / Hipsumhaps / Hjaltalín / Hrím / Hugar / IamHelgi / Ivan Dorn / Jesse Markin / JFDR / Joe & The Shitboys / Joesef / John Grant / JóiPé x Króli / Just Mustard / Kælan Mikla / Konfekt / Kontinuum / Krabba Mane / Krassasig / KUL / Loah / Lydmor / Mac DeMarco / Madame Gandhi / Mammút / Matthildur / Mighty Bear / Millie Turner / MÖRK / Morpholith / Moses Hightower / Murkage Dave / Niklas Paschburg / Nina Las Vegas / Of Monsters And Men / Ólöf Arnalds / Orville Peck / Otha / :PAPERCUTZ / Pattesutter / PAVVLA / Penelope Isles / Pétur Ben / Pillow Queens / Pink Milk / Pip Blom / Pottery / Ragnar Zolberg / ROE / ROKKY / Seabear / Self Esteem / Shame / SIGGY / Siobhan Wilson / sir Was / Siv Jakobsen / Snapped Ankles / Sólstafir / SONS / Stars and Rabbit / Sturle Dagsland / Sunna Fridjons / Sunna Margrét / Svavar Knútur / Sycamore Tree / Sykur / Teitur Magnússon / The Garrys / The Holy / The Howl & The Hum / Tiny Ruins / Tómas Welding / Úlfur Úlfur / Una Schram / Una Stef & The SP74 / Une Misère / Valborg Ólafs / Velvet Negroni / Vök / W. H. Lung / Warmduscher / Warmland / Whitney / Yaeger