Iceland Winter Explorer
Join Sixty8 Adventure in Iceland and let them take you on a journey across one of the most magnificent landscapes you will ever see.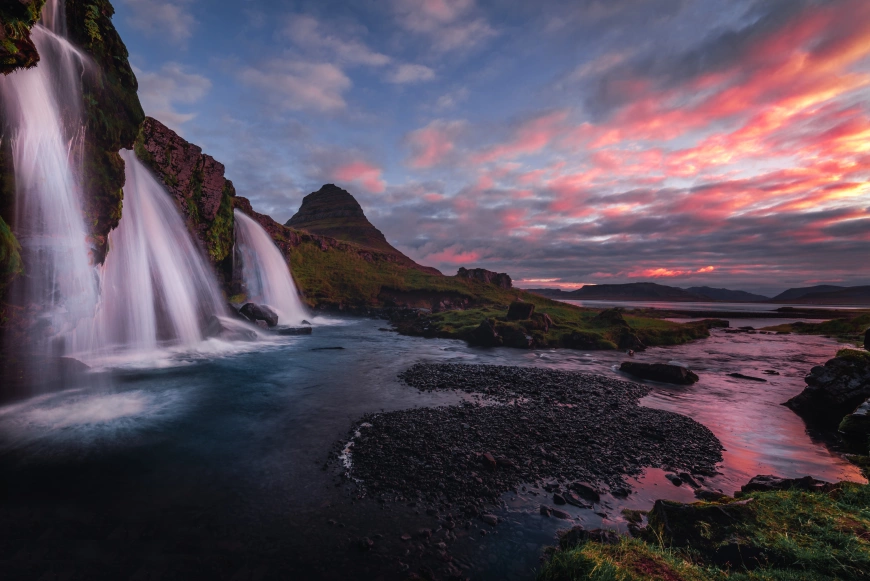 Photo by wired_optics
A week full of adventure, adrenaline, and off-the-grid luxury. You will experience the very best that Iceland has to offer. Iceland, a Nordic island nation, is defined by its dramatic landscape with volcanoes, geysers, hot springs, and lava fields. Massive glaciers are protected in Vatnajökull and Snæfellsjökull national parks. Most of the population lives in the capital, Reykjavik, which runs on geothermal power and is home to the National and Saga museums, tracing Iceland's Viking history.
This will be truly unique and true to the spirit of Sixty8 Adventure. They strive hard to give you a truly unique week on the road with some of the most breathtaking roads and overnight stays in the world. The driving route is a secret and will only be revealed at the driver's meeting on the day of departure. Fun times are ahead for sure, so get your groove on and book an amazing once-in-a-lifetime experience with the Sixty8 Adventure Family.
Dates:
17th - 24th February 2023
Price:
Not disclosed but expect it to be in the range of 10.000 EUR.
What you get:
- One team with max. 2 people as driver and co-driver
- Airport pick-up and delivery
- All meals (Breakfast, lunch, and dinner) and all hotels
- All rental cars, snowmobiles, ATVs, Off-Road cars, and all excursions.
- Celebrity guides that manage the biggest festivals, own the biggest clubs, and the best Radio stations.
- The trip is designed by the most connected locals with secret stops that normal people don't know about
- Access to private venues for dinner & party (this is only possible for our clients and not for anyone else) & access to venues that are otherwise closed.
- 2 local guides for the whole week
- Private party/dinner in Reykjavik
- Sixty8 Adventure winter jacket, hat, and gloves
- Sticker package on the car
- Front-of-line access anywhere