Interview with Kevin Saunderson
Kevin Saunderson is back in full effect. Inner City has just released their first original material for over a decade and Saunderson also released the first In The House compilation of 2012. We caught up with the legend.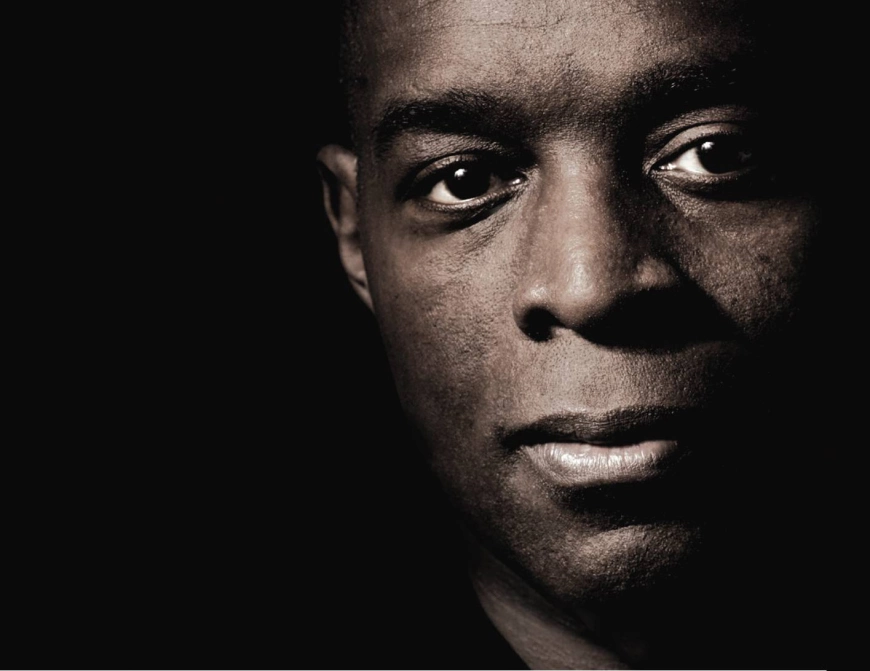 Photo by KMS Records
Kevin Saunderson has an enviable dual reputation. To the dance cognoscenti he's one of the "Belleville Three," the trio of friends who invented Detroit techno; a gifted producer and remixer under such aliases as E-Dancer; and a tireless international DJ. To lovers of great pop music he's half of Inner City, who made regular visits to the Top 20 in the late 80s with jubilant hits like Big Fun and Good Life, paving the way for hundreds of underground-to-chart crossover records to come.

Now, Kevin Saunderson is back in full effect. Inner City have just released their first original material for over a decade in 'Future', while January month sees Saunderson release the first In The House compilation of 2012. We caught up with the legendary DJ and producer to discuss at length creating the first ever remix, how travel broadens the mind, and why this might just be the best mix he's ever crafted…

2012 will mark 25 years of KMS… do you have any plans for the anniversary?
Yeah, we are going to do some shows throughout certain countries, with some of the artists that worked with me doing some of the dates. Derrick May and I are doing a tag team on four decks and Kenny Larkin will also be involved; it's going to be KMS and friends. Inner City is going to do some shows and Reese Project as well. I'm also planning on doing an E Dance live I haven't done an E Dance album in a very long time.

You've had a significantly longer career than compared to a lot of artists… looking back, what would you consider would be the proudest moment of your career?
Highlights of my career would include my first techno mix compilation. My manager, a guy called Neil Rushton came over to visit me at Detroit in late 1987. He came over and just hung out with us, listened to our music and told us about England. It came together because then in March '88 I was invited over by him to check out the scene. We met some record company guys like Nick Clarke who was the A&R guy at Ten Records at the time. I played my stuff, we discussed about some meetings, and before I knew there was this deal on the table to do this techno compilation, which was eventually released as Techno! The New Dance Sound of Detroit. Before I knew it, Faze magazine back in Detroit was doing this cover story; I had no clue what it was all about, but I was just going with the flow. This was definitely a highlight because this was the beginning of a significant impact that we had which consequently lead to bigger and better things.

Another pivotal point was when I heard 'Big Fun' played at Spectrum by Paul Oakenfold. I didn't really know just how big the record had become until then, all I knew was that it was a good record and people liked it. In those days you didn't have the Internet, we had faxes. There were no social networks and news spread way more slowly, so you weren't really aware of the power a record had. I tell you, when he played that record, everybody just stopped. It was a truly spiritual moment, and as those chords came, the place just went crazy. It made me realise how much of impact my music and Detroit was having at that time.

The techno scene in Detroit has changed dramatically over the last few decades, arguably to the point that there isn't really a 'scene' there at all nowadays. Is that fair? Do you think the hunger is still there for the music?
One thing is for sure, at the end of May it becomes alive because we have Movement Festival which used to be called 'Detroit Electronic Music Festival'. That's when everybody seems to come out, but it shows that people have the potential to come out and dance. The issue we have today is that we have no movement compared to where we started. In the late 80's you had Juan Atkins, Derrick May, Eddie Fowlkes, Blake Baxter, Carl Craig, Mike Banks, Jeff Mills and myself.

Then a little later, you had a different wave coming though; people like Richie Hawtin and the Plus 8 guys, who weren't necessarily from Detroit but were heavily associated with it. They were just tonnes of people bouncing off each other and being inspired. Now, a lot of these people live in Berlin and not Detroit; people have spread out. In Detroit, we don't have all that many young people being inspired enough to do their own thing and to create a movement, so there isn't continuous support of the music scene.

It seems like everybody wants to get out now instead of staying. It could be because they have seen us travel so much and never be there. That's what happened when we became popular back in '88 and '89; we've been touring for 25 years now, so I believe that plays a role in the matter. However, America is changing. I'm not sure about Detroit, but there are definitely pockets out there where the scene has improved and it's pretty good. Cities like Seattle, LA and San Francisco are cities that are pretty much rocking now comparing to the past. Maybe there's a chance for passion to return to the city.

You've recently spent some time in a studio putting together the 'In the House' mix for Defected... tell us about the process of putting it together and what people can expect from the mix…
Putting the record together was about trying to get a good variation of tracks that I play and tracks that I don't get the chance to play as much, because sometimes I'm restricted by the type of event that I am playing at. I play at a lot of house, tech house and techno events, however I still like some deeper sounds too. I grew up on disco, soul, funk and other types of music that eventually became the 'dance' music we hear today.

So I tried to do start deep and build the vibe from there. I'm always using EQs and the faders; I like to keep my hands in action, rather than sit back and just let the record play. I have never really done a two CD set, so that gave me the opportunity to be more versatile and I'm really happy with the results.

Did you try to keep the mix contemporary or are they a lot of tracks from past decades?
There were some tracks from the past, but not that many. It is always inspirational to look back at something from the past, but here I concentrated more on the contemporary than on the old school.

Are they any tracks that you discovered in preparing the compilation?
I knew pretty much all the music that I used before I started, however there was one that was sent to me at the last minute; 'Comin'' by The Soulshapes It's groovy, a deep, building track and the perfect opener for the mix.

This is the first mix compilation you've done in while…does this mark the start of a new phase in your career? Or would you say that this is something that sums up for the last few years?
I think it's more of a summary of what I have been doing, I wouldn't say this a new phase. It's definitely not the first mixed CD I have ever done, but it could maybe be the best one I've done.

Touching on your new single 'Future'… does it mark a departure from things you've done previously, or is a continuation of what you've been making for the last 25 years?
I think that it is similar to what we have done before, but updated for today. There is only one person who is going to sound like Paris, so that's a big part of our sound too. I think another thing that has remained consistent is the writing; we write very spiritually in most cases and try to convey positive messages. Titles like 'Big Fun', 'Good Life' and 'Hallelujah' aren't just plucked out of nowhere. Ultimately you want to take the good, leave the bad behind and keep on moving. In order to be a survivor in life you have to persevere and keep moving on and we try to convey these messages with our songs. Musically, it doesn't still sounds like anybody else because we are who we are.

I read a recent interview with Octave One in which they said that if you've ever been passionate about making music and dedicate yourself to it, there will have been a time where you don't know where the next meal is coming from… is that a problem you've had to contend with?
No, because I had enough success with 'Inner City' early in my career that it was never a real issue. Financially, it's different now than it was then because digital records don't sell as they used to; everything is a lot harder. Today you have to make money from performing. When I was staring out, the music I created helped to get more gigs and increase awareness of me as an artist, and that much at least hasn't changed for today's artists.

Finally, you probably have more experience than anyone else in this game… what advice would you give to people that would like to succeed in a similar way as you have?
You have to work hard, you have to be passionate. You have to really love it and be truthful to yourself. You need to develop and you need to understand the parameters of what you are doing so you understand every part of the musical process. It won't happen overnight, it you love what you do and believe in yourself it will take you a long way.