Interview with Roger Shah
We sat down and talked to Roger Shah about his latest album Openminded!? and discussed the ins-and-outs on the making of the album as well as what the album represents. This is the first album that Roger Shah uses his own name and not DJ Shah.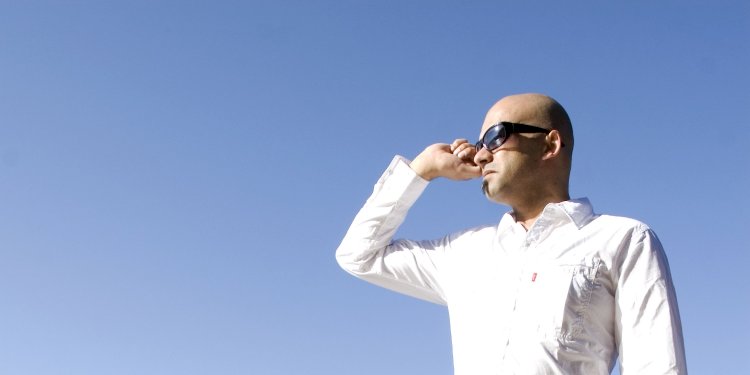 Photo by Magic Island Records
Roger, you've previously released 5 artist albums, but this is actually the first one under your own name, isn't it?
Yes, that's right. It's my first solo album since I changed my name from DJ Shah to my full name Roger Shah.
Why has that been the case?
I changed it as I don't feel like a DJ in the original sense of the term any more. Since I began incorporating live elements into my shows, having singers along with me and playing keyboards, it no longer seemed a good fit.
Tell us a bit about your intentions for this album.
For the fact it's my solo album I wanted to show diversity as a musician and not just do another Balearic album. That's is something I can still do under my Sunlounger alias. That's why I spent the last two years producing this double disc album with this wide range of music.
It's called 'Openminded!?' Do you perceive it as a departure from what people have come to expect from you?
I don't see it as a departure, no. It's more that I'm extending my horizon and widening up the range of my music. First of all I'm a music lover and listen to a lot of different music. So I thought why should I stick to just one musical genre when I produce a solo artist album for myself? That said the way I compose the melodies is still 100% Roger Shah trademark style.
What's the most strikingly different track on there?
I have a couple of tracks running at 128bpm, more in a progressive house direction and, for the first time, a song in Spanish on there. On CD 2 I composed the whole album more as a film score, with a lot of classical orchestra elements. But there's also some rock-influenced tracks on there, like my collaborations with Chris Jones and Ira Losco.
On your previous albums you've established a collective of singers you regularly work with. What is it you look for in a vocalist for one of your tracks?
I always look for singers with a remarkable & unique voice and great song writing skills.
You've brought some new, fairly high profile vocalists in for this one. Tell us about how you came to work with Sian Kosheen, Moya Brennan and Carla Werner?
Actually my manager mentioned that we should do a next step and ask some high profile singers to collaborate. So I thought about it and wrote down my personal favorite artists. Kosheen is my favorite band and I'm a huge fan of Moya Brennan, even seeing her at one of her classical concerts. Paul Oakenfold's Southern Sun with its vocals from Carla Werner is my favorite Dance Track of all time. I couldn't believe it when my manager told me that they are all looking forward to work with me!
What do you have planned for release single-wise from the album?
This is a good question since we have at least 8 strong potential singles in my opinion. We picked 'Morning Star' as the first single, 'Hide U' will be the next one and my tune for this summer. Next single after that will be 'Shine', followed by 'Dance With Me' and 'One Love'. In 2012 we'll release 'Porque', 'Obsession' and 'Save It All Today'.
What would you say is going to be:
The biggest hit from the album?
I think 'Hide U' has been a huge Kosheen hit and could be again, especially in the UK
The most popular track with your fans?
When I read the comments on the album so far, people's favorites are the collabs with Carla and Adrina. This though comes from the trance fans. It might end up being my Spanish song 'Porque', as I have so many followers in South America.
Your favourite track from the album?
Hard to say for me since all songs are like my babies! But if I really have to choose one it's 'Dance With Me' with Inger Hansen.
Anything else you'd like to say about it?
I worked the past 2 years on it very hard with all my passion for music to deliver something new. So I hope that my fans are also open-minded and will take this next step with me!
So when is the album out on release?
The digital release was July 22nd on iTunes and the CD release was last week. At the end of August we will have a special album edition on Beatportwith all the Original Club Mixes.
Thanks Roger!
Pleasure! Thanks for taking the time!