Interview with Sarah Main and Goldfish
We met up with Sarah Main and Goldfish for an interview on the lovely island of Ibiza. This is their thoughts on Life, Ibiza and Pacha.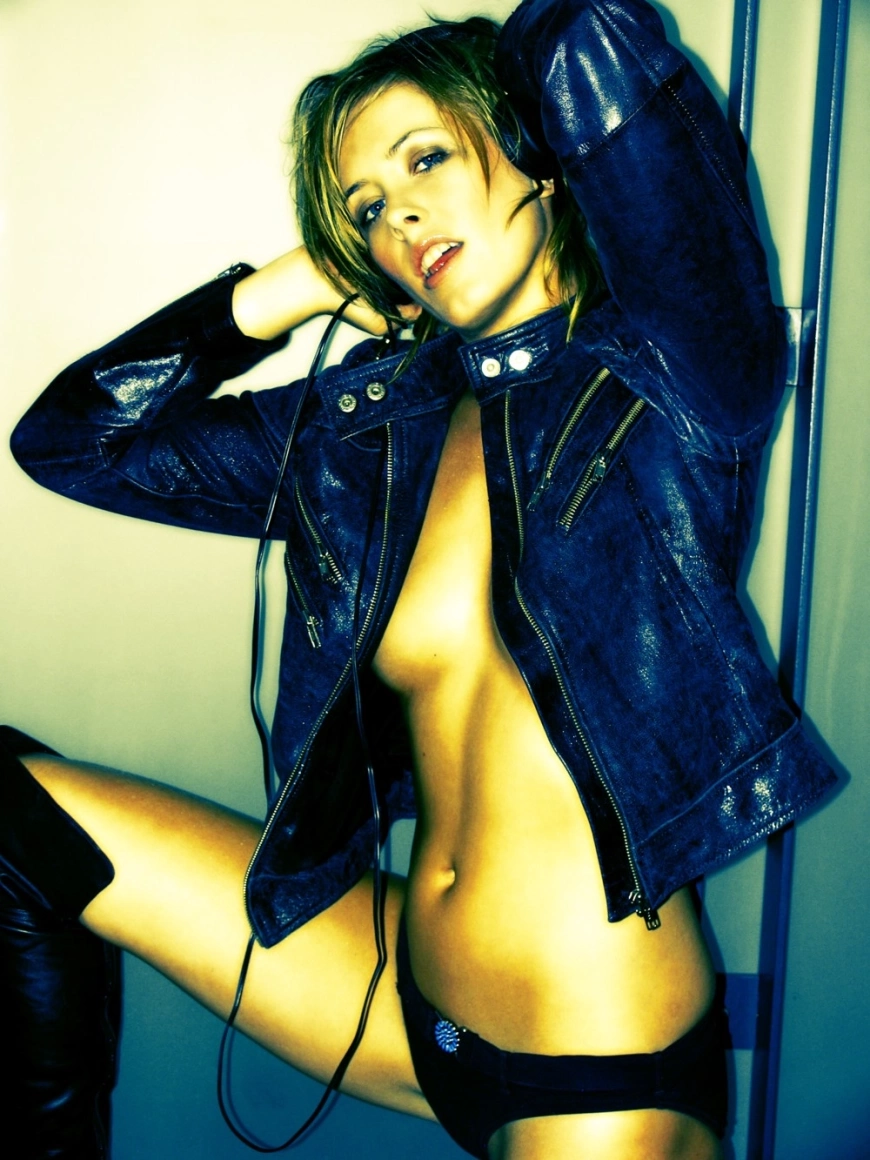 Photo by Pure Pacha
Hello guys, thanks for taking the time to talk to us. You have your new album out at the end of the month, tell us about it?
Sarah - I just mixed disc 2 of Pure Pacha alongside Goldfish who did disc 1. I think this year's album reflects the new feeling of Pure Pacha. Goldfish mirrors the sound they are famous for at their Pure Pacha gigs and mine reflects a set that is similar to what you what hear on your average Pure Pacha night. It's a party night, as you can see by the awesome line up, and this is the vibe that is captured in the album.

Gold Fish - Dom: We're super stoked to be a part of the 6th Pure Pacha release. It's Pacha's flagship disc and we are honoured to have the opportunity to be part of this iconic series. It was a lot of fun putting our disc together, and an absolute pleasure to be on an album with Sarah – she's an incredible DJ and even more of a legend.

How did you choose the tracks for the compilation?
Gold Fish – Dave: The concept for our CD on the compilation was different to a normal mix CD as we only used our own tracks and remixes or remixes of our tracks that other producers have done. We picked our favourites, mixed them all together and jammed some live instruments into the mix for good measure.

Sarah - I had to think about what direction I wanted to take with the CD and then start to search through all my music. As I was mixing CD2 I decided to make the mix to reflect the main room of Pure Pacha. The choice came from there… I looked at the tracks I thought were rocking at the moment and of course threw in a few of my favourite Pacha recordings tracks.

What are your fave tracks on there?
Sarah - Favourites would be:
1. Richard Grey Vs Bob Marley - No Deputy (Tomas Hedberg And Tuccillo Mix)
2. Xpress 2 - Muzik Xpress (Skylark Mix)
3. David Rubato Feat Manda Djinn - Deep Inside
4. Surkin - White Knight Ii/ Institubes
5. Mark Knight And Funkagenda - Man With The Red Face

Gold Fish – Dave: This is a really hard question as all this music has really become a large part of my life so singling one out would be like saying which family member you like more!!! Our new remake of one of our first tracks 'The real deal' (this has always been a special track) and 'Hold tight' (Juan Diaz and Coco Silco mix) – this remix is such a cracker!

You are both gigging loads – which dates are you really looking forward to?
Sarah - I really can't wait for the Pacha Party at the Palais in Cannes. I love Cannes, and the last party I did there was incredible. With the Pacha dancers and Pacha decorations it will be one of those gigs I don't mind leaving the Ibiza Summer for ;). Also the MTV festival in Vienna is always a highlight of my year…this will be my third year playing there and we always get up to mischief and have loads of fun plus the crowd are always up for a good party!

Gold Fish – Dave: We just played in London (The Coronet) which was unbelievable. Such a great vibe. We also have Pacha London lined up on August 23rd as well as the remaining two gigs we have at Pacha Ibiza (8 and 29 August) as it really is a special venue and we are on the bill with Basement Jaxx and Faithless!!!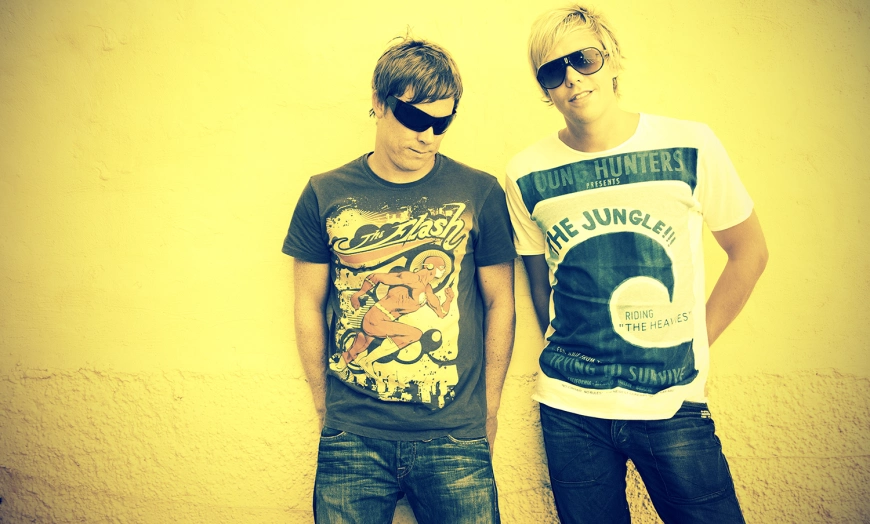 What's the strangest thing that has happened to you at a gig?
Gold Fish - Dom: HA! This was a weird one. We were once asked to play a gig for this group of extremely wealthy Russians on a luxury game farm in Botswana- and we had a bunch of different flights to catch because it was extremely remote and there aren't even roads to this place, it's that deep in the Okavango Delta. Halfway into the one flight on this rickety old prop plane, the pilot comes on and says there is something wrong and we'll have to make an emergency landing. All the tourists on board start freaking out, and we're looking out the window at endless bush (full of every wild animal you can think of) and wondering if we are going to make it…somehow we made it to another landing strip and the strangest thing was the cabin attendant kept falling asleep next to me while this was going on…like it was totally normal! After a couple more near death experiences (near collisions on runways etc) we missed the gig by about 5 minutes because the sun had set and it was too dark to land the light plane on the bush runway without lights. So it was straight back home to Cape Town the next day without a note played. Thanks for coming!

Sarah - Well the first thing that comes to mind happened recently in Berlin at a gig with Goldfish. I was djing and a man who looked like Stephan Baldwin came up and asked me if I wanted a drink. Thinking he must be a waiter, I asked for a vodka with soda and then asked if he could also bring me some freshly cut limes. When I asked for a straw he said "I'm American we don't use straws" and that's when the penny dropped. I felt like a bit of a diva but thought it was quite funny! We had a chat after that- really nice guy!

How do you describe the music that you're bringing out right now and where do you look for inspiration?
Sarah - I listen to so much music that I am constantly inspired by new sounds and production techniques…Also as electronic music is the 'green' music of the world (we love to recycle) I always look back to my favourite house and disco tunes to remember the feelings that I would like to re create…I'm lucky at the moment because I live in a villa with 4 DJ/Producers so the winter will be very productive in that area. I think it is important to try and make music that grabs you from the heart and allows you to attach memories to the song. House has made a comeback and the music is becoming music again not just beats and sounds….that suits me to a tee.

Gold Fish - Dom: I think we're coming into House and Dance music from a different perspective. We're both from Cape Town, we're both Jazz musicians, and we really like to keep that organic, warm, human feel to the music that so much of Dance Music seems to have lost. It's got a bit of dirt rubbed in, some sunshine vibes, and you can hear it's made with love in Africa! >From an inspiration point of view I can honestly say that a lot of the time it's our surroundings. Cape Town has got to be one of the most beautiful cities in the world, and most times an idea for a track will materialize while we are out surfing or something.

What makes you groove?
Sarah - Ibiza! This summer so far has been an endless groove for me. I've been rockin' on from east coast to west coast going out to try and experience as many DJs as possible to take advantage of where I live and fill myself with inspiration. Rocking my world so far this summer has been GOLDFISH!!!! The guys are great and their live performance is so damn groovy! I had them recently perform at my villa which I think deserves a little bit of a brag! And we have been having quite a few Aussies BBQs at the villa, where we definitely get the groove on

Have you ever had to take a massive risk musically?
Gold Fish – Dom: The whole show is one massive risk! We play everything live, and it's pretty much a jam session with Dave and I. That's what makes it exciting, as we never really know where the show is going to go.

Sarah - As a DJ I guess you are always taking risks musically as every crowd is different. But there have been a few times where I've been booked for an underground gig which isn't what I would normally play. It takes a lot of concentration and musical risk to really feel the vibe of the club and the people. But when you get there, it is very rewarding. Oh and I throw in Dolly Parton if I ever have a few too many voddies.

Name three of your biggest influences !
Sarah - Mark Farina/Derrick Carter, Soulwax/2manyDj's, Aunty Jen!
GoldFish - Kruder and Dorfmeister, Early Jamiroquai and St Germain.

Do you think all the changes to the Ibiza laws have changed the feel of Ibiza?
Sarah - Not really. I think initially everyone was shocked as they were not use to such strong laws being enforced on this happy party island. But it was just a matter of adjustment. The clubs are still cranking, the atmosphere is still here, the only difference is we may go to a club a little later in the afternoon or go home when the club closes in the morning rather that going to another club. I see the positive in it, Ibiza is still as incredible as the first time I came here.

Gold Fish - Dom: I don't think we can really comment on that as this is only our second season here. The new laws are here to stay and things will evolve. Ibiza is an amazing place and there is no reason to dwell on the past. And anyway, limitations breed creativity…

What piece of kit can you not live without?
Gold Fish – Dave: Saxophone neck strap! It's like holding up a dumbell with your fingers for a few hours without one…and definitely my Ipod!
Gold Fish – Dom: My Wurlitzer! It's covered in cream vinyl, buzzes like hell and sounds like it's been sampled off some 70's soul record every time we record it. It's all over our albums.

Sarah - My sister! She works with me and does everything I just don't have the time to do. Couldn't survive the summer without her!

What was the last book you read?
Sarah – Shantaram - an incredible story of one man's travels through the slums of India... a true account of an Aussie that escaped a high security prison in Melbourne (a feat in itself) and went on to do some very inspirational things throughout India and beyond. Johnny Depp has bought the rights to make it into a movie. Maybe the most enjoyable read I have had to date.

Gold Fish - Dave: SPUD – Brilliant book about a 13 year old boy in boarding school, its ridiculously funny!
Gold Fish – Dom: Errr…SPUD – as you can see we swop books on the plane... Shanteram also deserves a mention.

Whats your most treasured possession?
Sarah - My music. A typical answer for a DJ but I'm not a very materialistic person. Also my dogs… Frankie, Riley and the latest addition…little Jamie who is beautiful. They are all street dogs and have enormous personalities.

Gold Fish – Dave: My 1967 Selmer Mark 6 Tenor Saxophone.
Gold Fish – Dom: Apart from the Moog Little Phatty analogue synth and my 110 year old Double Bass that's been through two world wars, I have 8x World Champion Kelly Slater's Surfboard that he rode at J-Bay last year…although when I rode it, it didn't make me surf anything like him!

Tell us something you've never told an interviewer before?
Sarah - Ha ha ha...like something juicy...hmmm... the only things I haven't told are things that I don't want to tell!

Gold Fish – Dom: I could tell you but I'd have to kill you…