Interview with Tim Andresen
We sat down with Tim Andresen, a Professional DJ, and producer based in Copenhagen, Denmark.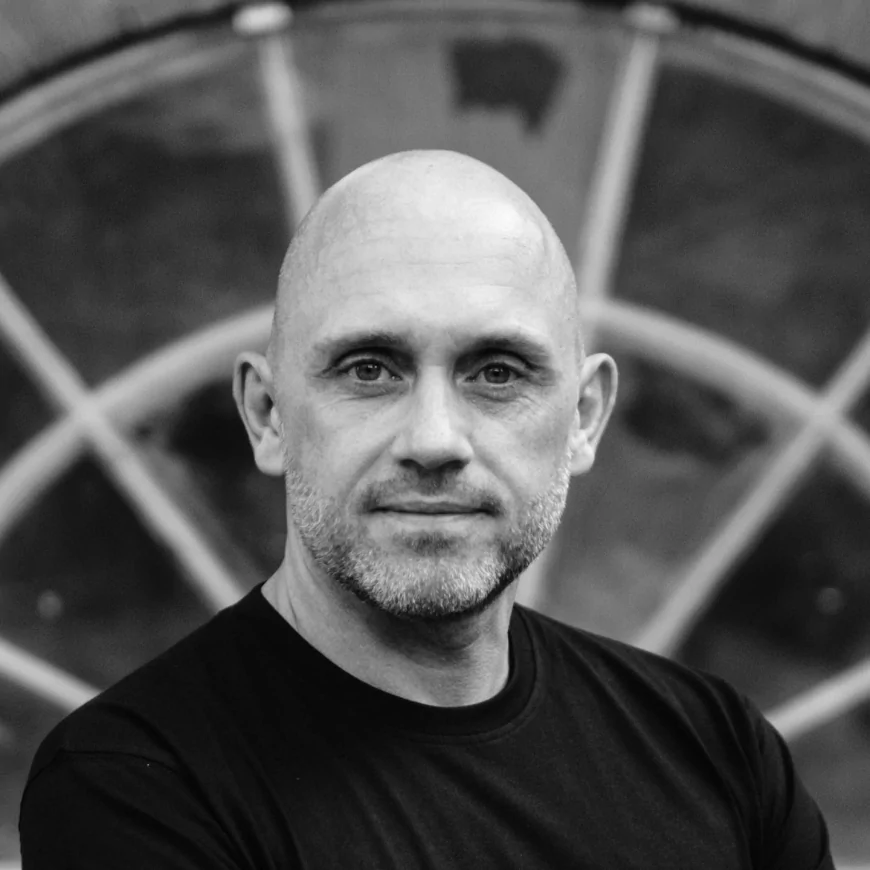 Photo by Mark Kespar
Who is Tim Andresen? Tell us all a bit more about yourself as a person.
I'm 33 years old. Professional DJ and producer based in Copenhagen. Still not married but lives with my lovely girlfriend.
What do you do to relax? Any hobby's besides music?
Well, I love to try all kinds of food and go to various restaurants several times a week. As you might know weekends can be pretty tough as a DJ when you play nearly every week so I try to stay completely out of alcohol and parties during the weekdays to calm down and recharge the batteries before the madness kicks in again.
In the summer I'm at the beach and during the winter in front of the telly and then just doing what everyone else is doing - that's about it... Oh forgot to mention travelling too. Needs to go somewhere exciting a few times a year minimum (and not just the normal 1-day DJ visit).
What is your first memory of music?
I remember my mother use to rave about how much she wanted me to play an instrument.
What is your favourite movie of all time, past or present?
At an early age it was Western movies. When I see one of them today it makes my laugh. But at that time it was really something. Today there are so many good movies and unfortunately I don't take enough time out to see that many. That's a shame. Must change that in the new year.
The track "Crazy Sexy Hypnotic" out on Southern Fried Recordings soon. We've learned that Professional Losers is actually the first Scandinavian producers to have a release on this label. How do you feel about the release?
It's out now. We are really happy about this one and knew we had a strong track as soon as it was done. Reactions were amazing from the first spin out. The only thing it really needs is a strong remix from a profilic producer to support the original and the release date 5-6 months earlier.
It's difficult to create a huge hit with release in December between two Ibiza seasons and with Miami a bit too long away. But it has done very well so far despite all that. Can't complain...
The first track out of the Professional Losers camp was the very prolific "Charlie & Eddie's Night Out" on Wallop Recordings. That track received a fair amount of mixed emotions in reviews across the globe, but still remains in a lot of DJ's record bags due to it's very fun and funky vocals. How did you and Steen come up with the vocal idea for the track?
You're right about the reviews. Not everyone understands what the vocal is about and with this particular track it's taking a long time from when it was first done until it hit the shops. Nearly 2,5 years with the original and 1,5 years with what we call the 2005 version. We just couldn't call it 2003 when it was out in 2005 - wouldn't make sense. During these years productions have changed dramatically.
Therefore it would have been a totally different track if we did it today but it's still had plays from the likes of Deep Dish and Hernan Cattaneo so it can't be that bad. The idea for the drug conversation originally came from me. We didn't wanted anything cheesy or anything close to what anyone else had done before. Then we sat down and wrote a few words. Steen's former girlfriend who's from Liverpool then came down and gave it the final touch. She's also performing the female vocal on the record and one of our mates from London did the other half.
If you were to choose one producer, that you haven't worked with and that you would like to produce tracks with, which ones would it be and why?
Oh, that's a tough one... Guess it'll have to be my good buddy Martijn Ten Velden. He's a wicked guy and has a strong personality and is very ambitious. He is funny to hang out with and all his tracks sound brilliantly. Will have to chase him for it next time I'm in London. Martijn, if you read this put it in your diary, please... ;)
When you are about to step up to the decks in a nightclub, do you have a ritual that you go through? Tell us about it (if you have such a ritual).
Make sure I'm always there well in time to feel the atmosphere and get a few vodka drinks to get it all started!
What is your favourite piece of equipment you use in the studio or when DJing and also why is it so good?
In the studio it's the Spectrasonics plugin for Logic. When DJing it's the CDJ1000. Man, who should ever have thought I wouldn't miss the vinyls?
What is the best advice you have to beginners who would like to get into producing and also DJing, in reference how you started out?
It's difficult to break through as a DJ nowadays but one of the best things to do is to start your own night and make it successful. It's not easy and takes a lot more promotion than you would expect. But it's worth it all when you see the club busy and find yourself in the middle of a cheering crowd. Make sure you have a professional mix CD, a well written biography, a website and remember it's the same thing as selling anything else in this World - your product must look professional. It's a klichee... Things sometimes take a helluva long time but you really have to work hard but then it'll probably pay off at the end.
What is more important to you, when it comes to skills and DJing ? Ability to please the crowd or music choice?
A combination. Good tracks just don't sound good in a club to me if they're not mixed well. But I can't stand a DJ that only plays all the most obvious stuff or tracks from only a few producers or labels. That's too easy...
What do you think would be the next big thing in the electronic dance music industry over the coming 3-5 years?
The vinyl releases disappear forever. I don't really see how it can survive with the competition from the legal download shops. And the Download shops as I see it are the way to get the clubbers without a record player to buy club music again.
What do you have planned for the winter/spring of 2006 and where can we hear you play?
Right now I'm working on a remix for Fragile Rec plus a few solo tracks and have another two ready for release. Then there are 3 tracks coming out from Professional Losers shortly including Night People on Southern Fried. Looking at the DJ side of things I'm doing my normal hectic schedule here in Denmark including Oven Ready's birthday party, Ministry of Sound, and much more, and have gigs lined up for DTPM at Fabric in London, a few other things to be confirmed in the UK and will also be in Russia and Sweden in the month to come.
Please list your favourite all time top 5 tracks, that have changed you and your music.
I wouldn't say that my all time top 5 are the tracks that changed me and my music... But tracks like Sueno Latino, Pete Heller's Big Love, and Sasha's Wavy Gravy has made an impression.