No Rush EP by Los Pastores & James Dexter
The 9th installment to come from James Dexter's Inermu label arrives in the form of this two-track collaborative EP between the man himself and Oblack Records owners Los Pastores.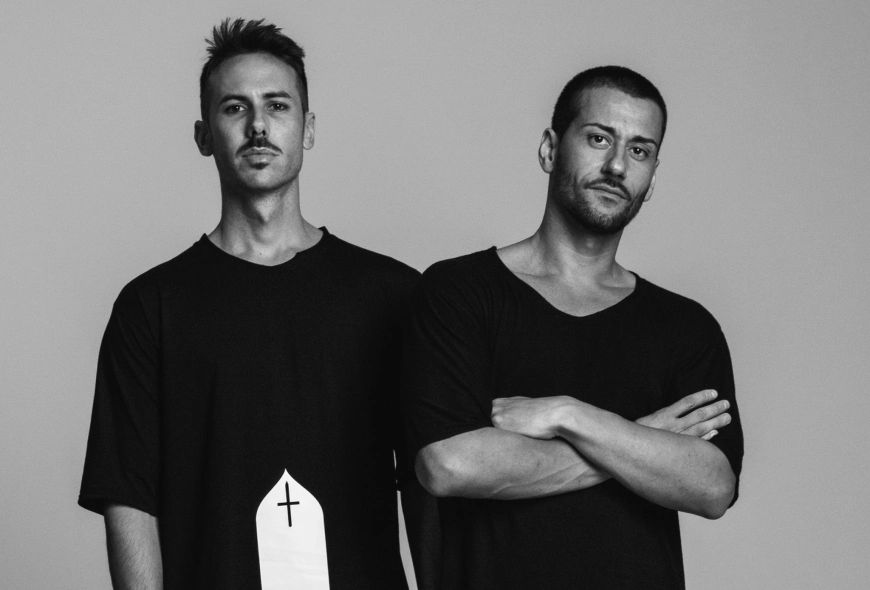 Los Pastores
James Dexter is well known for his head turning, floor filling releases on other outlets such as Rebellion, Poker Flat Recordings, Holic Trax and Bondage Music as well as the first two on this label. His house sound is robust and groove laden, while Snna and Nacho Arauz decided to join forces in 2011 as Los Pastores and since then they have worked with key figures like Djebali, Luke Solomon and Steve Lawler to great effect.
The EP kicks off with excellent title track "No Rush", a slick bass and groove-driven deep house cut. Its solid drums keep the energy moving along whilst atmospheric pads and spacey vocal samples tease in and out to make the journey that bit more fluid, silky and steamy. Oozing warmth and soul throughout, this is a sure to be popular track for those who like their beats nice and considered.
The other cut, "I Don't Know", is a solid dance floor mover with wonderfully loose drums and a lively sprinkling of percussion. Smeared pads add cosmic soul and the scale and depth of the track really mean you feel at the centre of the colourful action.
This EP brings together the fresh characteristics and inventive styles of these two artists in perfect harmony, and surely won't be the last we hear of them in action together.
Los Pastores & James Dexter - No Rush EP
Release Date October 2017
Label Inermu
Tracklist
1. No Rush
2. Don't Know