Kamikaze Space Programme presents Ashes To Ashes, Dust To Dust EP
Kamikaze Space Programme lands on Natural Selection with experimental techno EP Ashes To Ashes, Dust To Dust, accompanied by a jungle-infused remix from AnD's Slave To Society.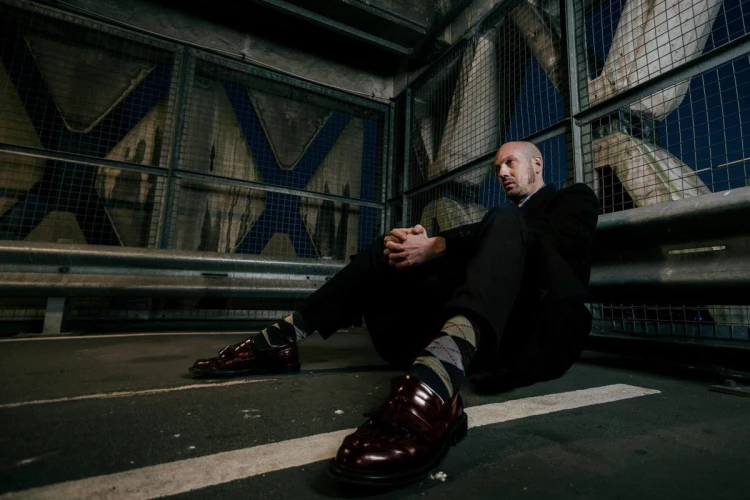 Photo by Kamikaze Space Programme
"Ashes To Ashes" welcomes you to Kamikaze Space Programme's universe, a corner in the galaxy characterised by carefully designed atmospheres, deep textures and unpredictable yet infectious grooves. Seemingly disjointed and distorted drum elements are juxtaposed with lush synths, forming captivating acidic soundscapes. On the contrary, silky hi-hats establish "Dust To Dust" before descending into raw experimental madness when powerful low-end muscles its way into the setting: a dystopian wasteland meant for the wandering ear, either at home or on the dancefloor.
Originally on the label's debut compilation "NS001", the engine murmurs and hisses in "Trust Your Mechanic". Faulty circuits cause unstable electrical surges, the distinct currents of a 303 enveloping furious drum machines. The label recruits one-half of the prolific Mancunian techno duo AnD, Slave To Society, for the remix. He turns "Dust To Dust" into an insatiable jungle flip, redefining the track by introducing raging amen breaks and rumbling reese bass.
Natural Selection has built a roster of notable names in the techno, electro and acid scenes. Known for seeking out new styles whilst paying homage to its original roots, the imprint has hosted artists like The Advent, Jeroen Search, Umwelt and Assembler Code. Christopher Jarman AKA Kamikaze Space Programme, whose innovative sound landed him releases on respected labels such as MORD, Mote-Evolver and Osiris, provides Natural Selection with its first solo EP.
Kamikaze Space Programme - Ashes To Ashes, Dust To Dust EP
Release Date 9th December 2022
Label Natural Selection

Tracklist
01. Ashes To Ashes
02. Dust To Dust
03. Trust Your Mechanic
04. Dust To Dust (Slave To Society Remix)