Craigie Knowes presents First Annual Fundraiser - War Child
Move D, Bicep, Amir Alexander are among the names on this powerhouse debut from Glasgow imprint Craigie Knowes, the nine-track First Annual Fundraiser - War Child.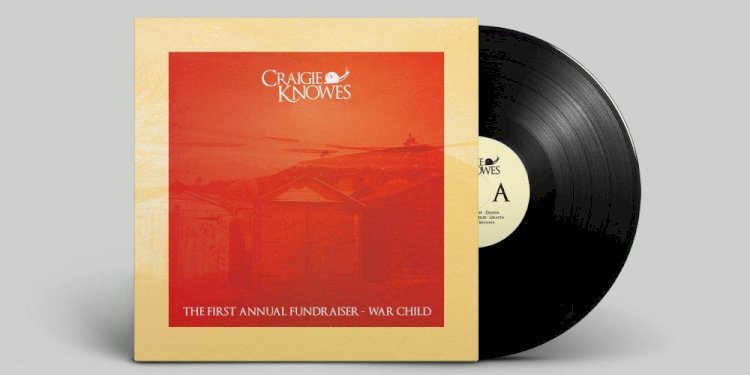 Photo by Craigie Knowes
Glaswegian imprint Craigie Knowes launches this October with a heavy hitting debut compilation where one hundred percent of the proceeds go to War Child Charity.
War Child is a charity that provides aid to children who are affected by global conflicts, so quality music on offering aside - there's altruistic value that will undoubtedly see this fly off the shelves on release day.
After this initial foray onto wax the Scottish imprint will continue to release singles where twenty percent of proceeds will again, go to War Child. 'The First Annual Fundraiser' features cuts from underground groove-maestro Move D, dynamic duo Bicep, Amir Alexander, Neville Watson, Lord of the Isles and many more.
In a sentence, the fresh minds behind the label and impressive talent on wax have dished up a vibrant collection of raw and robust cuts that keep you locked from the word go; this one will no doubt be finding a welcome home in collections far and wide this October.
Various Artists - First Annual Fundraiser - War Child
Release Date 12th October 2015
Label Craigie Knowes
Tracklist
1. Daniel Waples - "Djansa"
2. Lord Of The Isles - "Grafta"
3. Bicep - "Malima"
4. Asok - "Toltec"
5. Move D - "Taps Aff For Glasgow"
6. The Burrell Connection - "Acid Rapids"
7. Neville Watson - "War Child"
8. Hammer & Ludd - "Controller"
9. The Binary Star System - "Kom! (Come)"