Kristin Velvet presents Slater Hills
Berlin-based Australian artist Kristin Velvet debuts on Ovum Recordings with two standout cuts backed with a remix from label boss Josh Wink.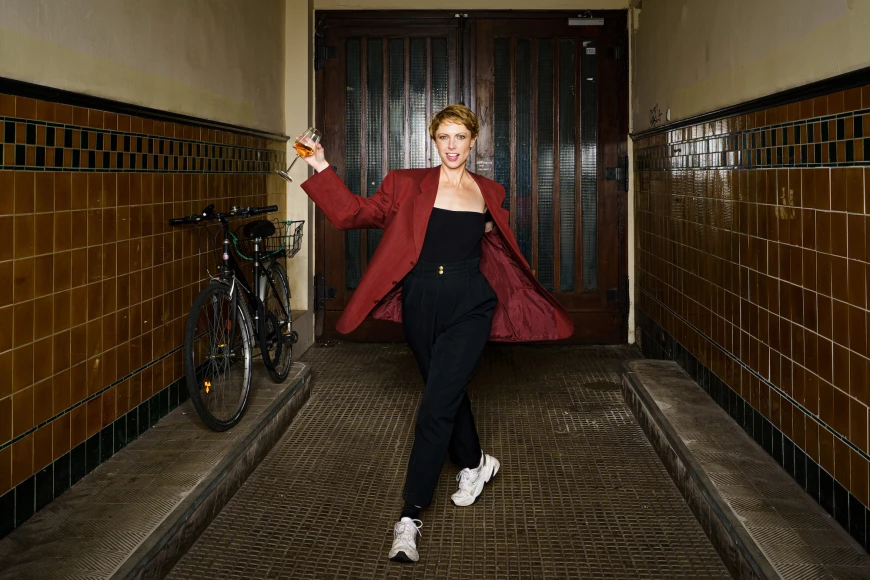 Photo by Giovanni Dominice
Velvet has lived, promoted, partied, DJed, and produced around the world. These days, Kristin is shaping the Berlin scene with her work at Arms & Legs Records and as a resident DJ at Watergate. She brings an interesting array of influences to her music which is rooted in heavy house and techno grooves with smart hooks. Last year she contributed a tune to the Watergate Twenty Years Anniversary Compilation and now kicks off the new year with this fresh offering.
The track "Slater Hills" opens up with rolling drums that immediately lock you in. Percussion grows in stature as dark bass arrives and bleeping sonar pulses take you on a deep space trip. It's a stripped-back but hugely atmospheric cut. Josh Wink steps up to remix and ups the energy levels. The drums are more clipped and punchy with raw claps and loopy bass, refracted vocals, and trippy synth effects all adding to the drama.
Last of all is "Trockenfutter" which is a mind-melting deep techno cut. Roaming synths pan about the mix over raw, heavy kicks and the whole thing is brilliantly physical and menacing. Add in doom laded chords and thunderous claps and you have a perfect weapon for underground clubs.
Kristin Velvet - Slater Hills
Release Date 17th February 2023
Label Ovum Recordings
Tracklist
1. Slater Hills
2. Slater Hills (Josh Wink Interpretation)
3. Trockenfutter