Lights Out EP by Butane & Riko Forinson
Butane and Riko Forinson hit back-to-back releases on Extrasketch to drop their Lights Out EP.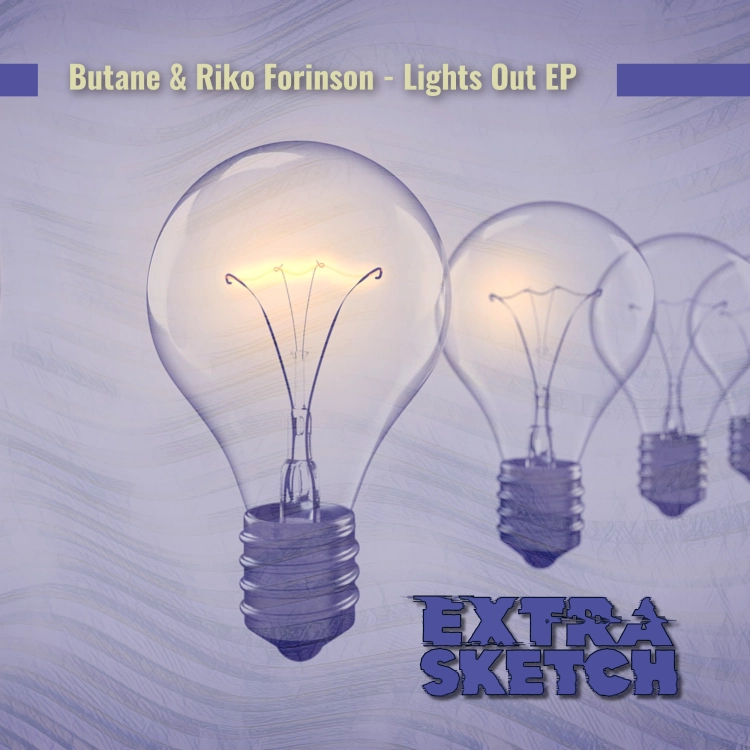 Art by Extrasketch
Butane and Riko Forinson's rich stream of quality collaborations continues to build as the Extrasketch boss and talented Italian continue to build one of the most prolific studio partnerships in electronic music. Flexing their production prowess and showcasing their diverse range once again, the duo delve deep into the late-night hours as they combine across four expansive productions for their latest EP, "Lights Out".
The title cut "Lights Out" welcomes a winding journey through dubby textures and smoky atmospheres, carrying late-night dancers in unison with its rolling groove. "Anagram" ups the energy as subtle synth interjections meet crisp drum licks and echoing vocals, while "City Nights" sees light and darkness meet effortlessly, capturing sonics and soundscapes from across a hazy metropolis. To close, the deep-diving "Stalker" continues to transcend to further depths as delicate pockets of space ebb and flow amongst shadowy pads and further swirling chord work.
Butane & Riko Forinson - Lights Out EP
Release Date May 2022
Label Extrasketch
Tracklist
1. Lights Out
2. Anagram
3. City Nights
4. Stalker