Look In the Mirror EP by Pôngo
The connected label, run by the Stereo MCs and Terranova, looks to the brotherly pair of Pôngo for its first EP of 2017. This latest connected release is one that truly soars on a soulful techno sound.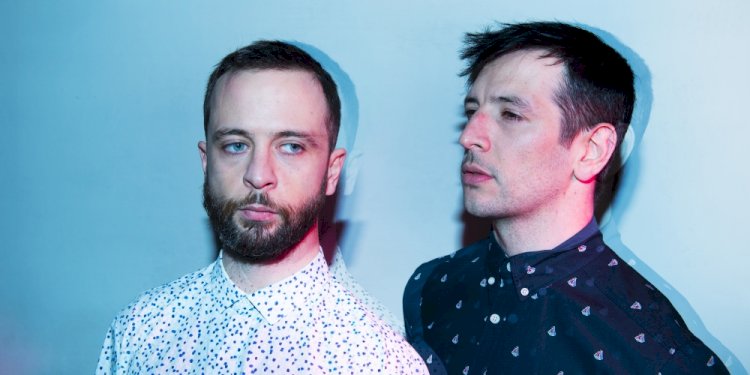 Photo by Connected
Giovanni and Daniele Bruni are Pôngo, and have been DJing and making beats for more than ten years now, as well as co-running the Yuma label and setting up the Vibe Club in their native Italy. Pôngo is actually a new project and direction for the pair who combine evocative songs and Giovanni's vocals with powerful dancefloor grooves and elements of soul and techno.
Impressive opener 'Look In The Mirror' is a signature sound for the Pôngo pair: starting from a tense minimalist beat it builds slowly to a dramatic silence. The introduction of a vocal is a big moment that will really get shivers up your spine and when the anthemic drums return it really takes off.
Then comes 'Day One' which, with a big lead bassline that rumbles and grumbles, it really gets you on your toes. Icy percussion and some wonky synths add colour to this most essential and retro tinged roller.
'Look In The Mirror' then gets reworked by connected favourite Aaaron, who brings his unique style to the table with a truly hypnotic combination of drums and bass. The vocals remain intact and the whole thing is brilliantly epic. For DJs who like to play with their music and audiences, a dub remix and an acapella tool version of this one are also included.
Pôngo - Look In the Mirror EP
Release Date 17th February 2017
Label connected
Tracklist
01. Look In The Mirror
02. Day One
03. Look In The Mirror (Aaaron Remix)
04. Look In The Mirror (Acapella DJ Tool) (Beatport Exclusive)
05. Look In The Mirror (Aaaron Remix Dub) (Traxsource Exclusive)