Luke Slater & Dubfire presents The Dissent EP
Luke Slater & Dubfire team up for the first time with The Dissent EP on the Mote-Evolver label.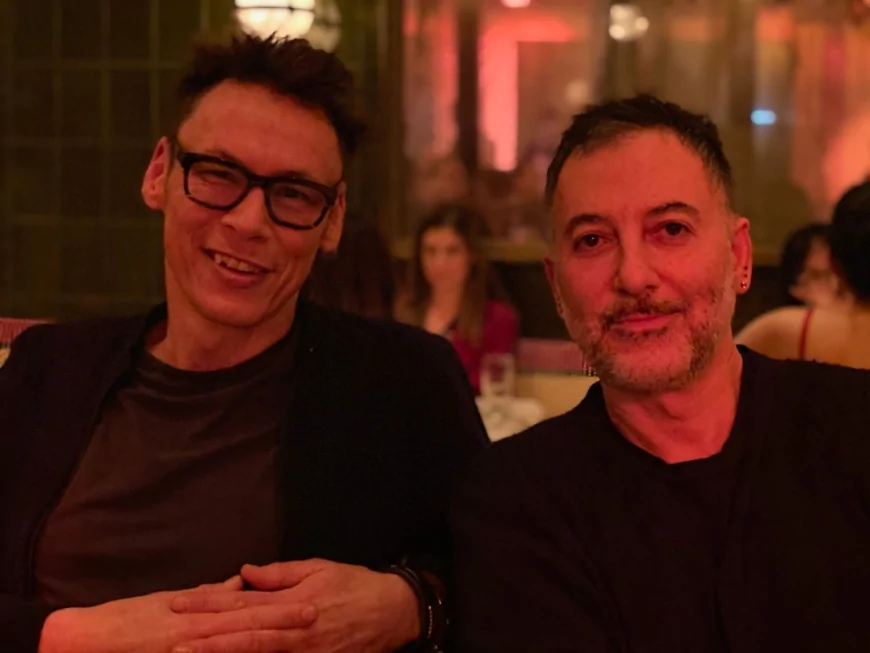 Photo by Mote-Evolver
"The Dissent" by Luke Slater & Dubfire opens up with hypnotic, droning sequences and bubbling atmospheres, looming synth lines firmly backed by relentless organic rhythm. In "The Sonic Assassin," sizzling, skittering shaker-hat combos sneak up while their distorted signals increase in intensity, culminating in a high-intensity finish. "The Drama" then features wonky vocals and gorgeous psychedelic soundscapes, closing out this quality, tripped-out package with dancefloor energy found late at night and early morning.
After making his debut on Mote-Evolver via label boss Luke Slater's "Rip The Cut" remix package, SCI+TEC founder Dubfire now teams up with the fellow techno lynchpin for "The Dissent EP." Rolling and dubby, this collaborative three-tracker follows up Slater and Ø [Phase]'s recent Roog Unit release on the label and continues with boundless layers of interwoven, mind-warping techno sounds essential to an imprint housing scene legends such as Rene Wise, Steve Rachmad, The Lady Machine and many more.
Luke Slater & Dubfire - The Dissent EP
Release Date 13th October 2023
Label Mote-Evolver
Tracklist
01. The Dissent
02. The Sonic Assassin
03. The Drama