MadTech presents Winter Sampler 2017
Kerri Chandler's Madtech Records delivers various artist Winter Sampler 2017 this December featuring productions from Wheats, Lex Luca, Alex Ranerro, Latmun, Timo Garcia, and a remix from Waze & Odyssey.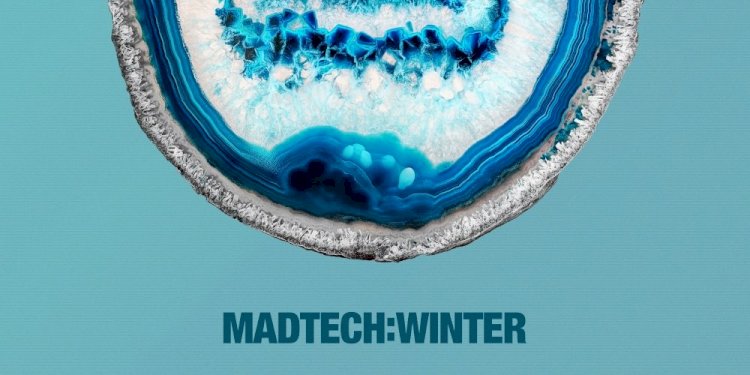 Photo by MadTech Records
Releasing material from some of electronic music's driving forces including Josh Butler, Waze and Odyssey and Solardo whilst nurturing up and coming talent such as Cera Alba and Kalyde has seen Madtech Records garner a great deal of respect since its inception in 2012. The "Winter Sampler 2017" sees the imprint's reputation continue to grow with a collection of dance floor focussed house cuts from some of the label's finest artists.
Portsmouth's Wheats opens with "6AM", a grooved low-end provides for the foundation for intoxicating melodies and haunting vocal licks before VIVa Limited regular Latmun demonstrates shuffling percussion and a powerful bass riff which interacts perfectly with a hypnotic vocal sample in "Quantum". Berlin-based FreedomB delivers crisp 808 rhythms, intense risers and evolving mid-range synths with "Boxo" whilst Waze & Odysseys remix of Citizen's "Stronger With You" offers glitched vocal motifs on top of smooth chord progressions and a captivating bass hook.
London-based Timmy P provides sharp cymbal work, jazz infused melodies and warped samples for "Holding Back" before Slovenian producer Alex Ranerro's "Tool" contributes smooth chords, subtly delayed percussive transitions and acidic overtones. House FM presenter Lex Luca entices with an expertly selected vocal hook which floats above intertwined motifs and an impactful drum composition whilst Brighton's Timo Garcia closes out the release with enveloping atmospheres, mesmerising piano riffs and a gripping breakdown in "Stranger Times".
Various Artists - Winter Sampler 2017
Release Date December 2017
Label MadTech Records
Tracklist
1. Wheats - 6AM
2. Latmun - Quantum
3. FreedomB - Boxo
4. Citizen - Stronger With You (Waze & Odyssey Street Tracks Mix)
5. Timmy P - Holding Back
6. Alex Ranerro - Tool
7. Lex Luca - Shake It Down
8. Timo Garcia - Stranger Times