Markus Homm presents After Dark
Markus Homm unveils his twelve-track LP After Dark, set for release on German imprint Bondage Music and it is a deep journey filled with both darkness and light.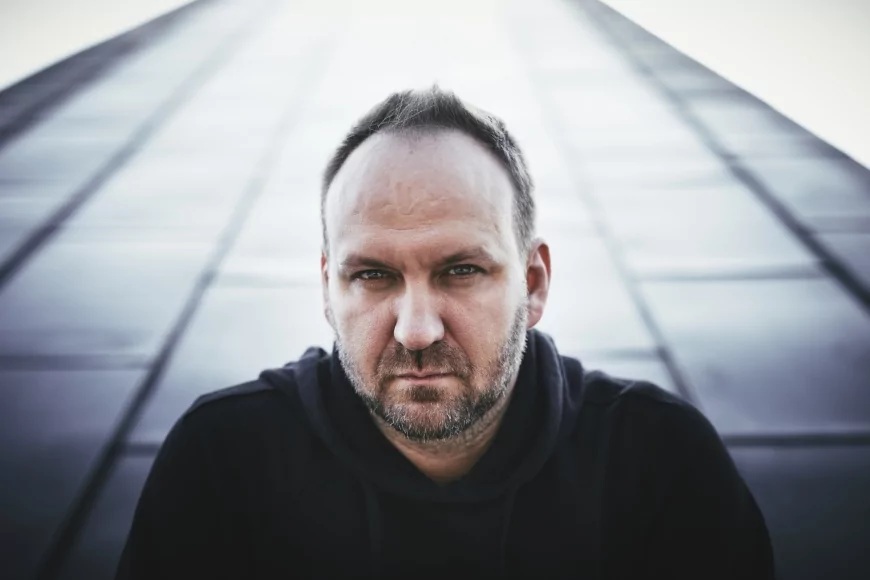 Photo by Bondage Music
An artist with a rich history within deeper house spheres and minimal territories, Markus Homm has been a fixture of the scene for over twenty years with a long list of appearances at renowned institutions, including Panorama Bar, Watergate, Kater Blau, and Tresor. Whether releasing stand-out solo material via Hive Audio, 8Bit, and Cyclic Records or collaborating with fellow countryman Mihai Popoviciu, Homm's continual evolution and development have seen him become a staple name within sets of the industry's leading talent. A regular on the imprint with a string of releases dating back to his label debut in 2012, the Romanian-born, Nuremberg-based talent returns to Bondage Music as he presents his first album on the label, "After Dark".
The album came together over the last few years. I wanted to find the sweet spot for timeless music you can listen to at home or in a club. A few tracks were also completed during the worldwide lockdown two years ago, such as the track "After Dark". Most of us had the feeling of being in a dark place in life, for myself I always knew things would get better and I was looking forward to that moment. After these difficult times, "After Dark", just look forward again, and feel new joy.
Markus Homm
A rich collection of twelve productions, "After Dark" is a carefully crafted project welcoming two differing albums for vinyl and digital listeners. Starting with the vinyl version's A1 "The System", Homm delicately introduces the deep and dubby textures he's so well known for and sets the tone for what is to come. "Generator" builds upon this foundation with a selection of deep, aquatic tones, while B-side productions "Trespasses" and "Grauzone" subtly pick up the pace and energy while guiding listeners down equally hazy and captivating trips. "Blue Mountain" welcomes the first of four tracks found across both physical and digital LPs, harnessing skipping drums alongside resonant chords, while the title track "After Dark" is an exemplary display of the Romanian's ability to fuse delicate layers of misty pads, intricate percussion, and resonant stabs. On the flip, "I Wish" is a spirited and breezy journey through rich soundscapes guided by floaty vocals, while "Who Are You" concludes the physical package with a twisting production crafted for the after-hours.
The digital release welcomes four additional cuts, with "I Can Get" offering an entrancing cut as organic drums and swirling leads go to work beneath Zoe's captivating vocals, before "Now Or Never" offers up a rolling, dreamy track suited for all hours of the night. The penultimate track "Just A Feeling" introduces an additional slice of vigor to proceedings, before closing the show via the classy and slick sonics of "Homesick". A display of deep textures, "After Dark" marks showcases Homm's signature sonics while offering new shades to his sound, marking his return to Bondage Music in impressive fashion.
Markus Homm - After Dark
Release Date 25th November 2022
Label Bondage Music
Tracklist (Vinyl)
1. The System (Vinyl Only)
2. Generator (Vinyl Only)
3. Grauzone (Vinyl Only)
4. Trespasses (Vinyl Only)
5. Blue Mountain
6. After Dark
7. I Wish
8. Who Are You
Tracklist (Digital)
1. Blue Mountain
2. I Wish
3. After Dark
4. Who Are You
5. I Can Get feat. Zoe (Digital Only)
6. Now Or Never (Digital Only)
7. Just A Feeling (Digital Only)
8. Homesick (Digital Only)