Modball Rally USA 2015
The Modball Rally USA 2015 route will be a rally from San Francisco to Las Vegas stopping along the way in Los Angeles and San Diego. All in good time for SEMA.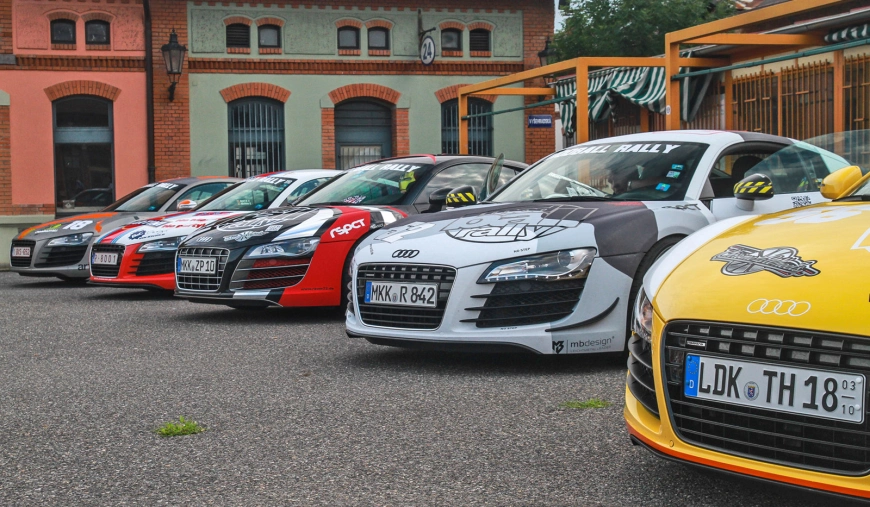 Photo by Modball Rally
To enter the rally you need to pay a $495 deposit to book guarantee your team place with your final balance due within one week of deposit. The 2015 rally is limited to 100 cars and will be $1995 per person (including taxes) minimum two people per car, no maximum.
The rally is strictly first come first serve and the number of your car will relate to the time of your booking, the first to book will be number 1 on the grid and so on all the way to 100. There aren't many spots left, so hurry up if you are interested.
Vehicle Rules
Any car is accepted with at least two modifications, cosmetic or mechanical. The organizer have had sports cars, movie cars, fire engines, tour buses, monster trucks, supercars, run-a-rounds, almost everything. The Modball Rally encourages drivers to be as creative as possible in their car since, after all, it's all about having fun!
The Route
It all kicks off in San Francisco, California on Friday the 30th of October 2015 with the traditional launch party and then the cars take off the day after, 31st October. The first stop is Los Angeles, California for a nice chic evening seeing sights and partying. The day after, Sunday 1st November it's all about driving all the way from Los Angeles to San Diego, for yet another splendid evening of fun and partying. On Monday the 2nd of November the teams are all heading to Sin City, Las Vegas for even more parties and glamour, Modball style. On Tuesday the 3rd of November all the teams have the chance to experience SEMA in Las Vegas, in order to find the latest and greatest customization kits for their cars.