Modball Rally USA 2016
The Modball Rally USA 2016 sees the teams heading from Los Angeles to Las Vegas via some epic detours along the way. All in good time for SEMA.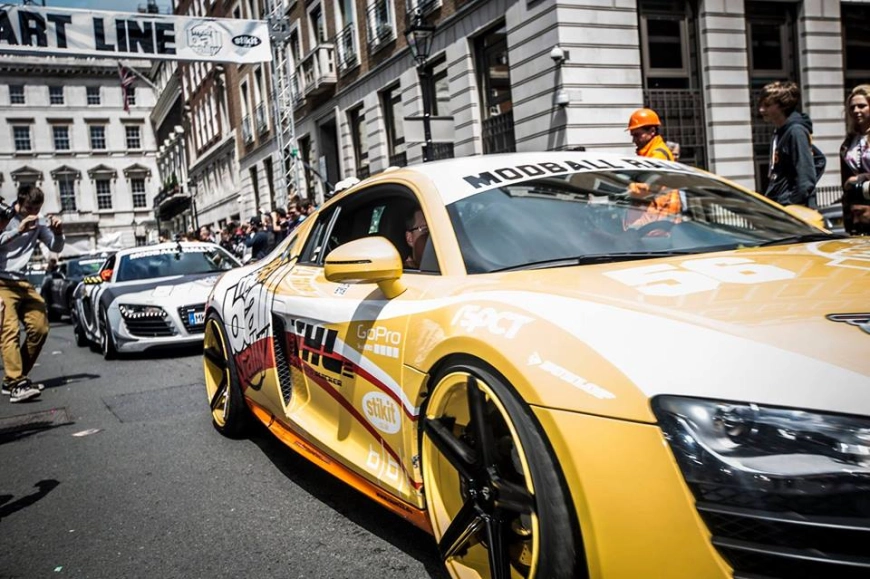 Photo by Modball Rally
The 2016 Modball Rally USA edition starts in Los Angeles and then off to San Diego to do some Skydiving and a visit to the Grand Canyon and the Hoover Dam before heading to Las Vegas just in time for Sema Show (Specialty Equipment Market Association). Its a jam-packed rally starting on Friday the 28th of October and the teams reach the finishing line on the 31st of October 2016. It sounds like a lot of fun!
How to enter the rally
To enter the rally you need to pay a $495 deposit to book guarantee your team place with your final balance due within one week of deposit. The 2016 rally is limited to 100 cars and will be $1995 per person (including taxes) minimum two people per car, no maximum.
The rally is strictly first come first serve and the number of your car will relate to the time of your booking, the first to book will be number 1 on the grid and so on all the way to 100. There aren't many spots left, so hurry up if you are interested.
Vehicle Rules
Any car is accepted with at least two modifications, cosmetic or mechanical. The organizer have had sports cars, movie cars, fire engines, tour buses, monster trucks, supercars, run-a-rounds, almost everything. The Modball Rally encourages drivers to be as creative as possible in their car since, after all, it's all about having fun!