Monster Energy brings FMX show to Monaco
Global stars of FMX will be backflipping their bikes to the sound of thousands of screaming fans with tunes the clubbing community will be proud of.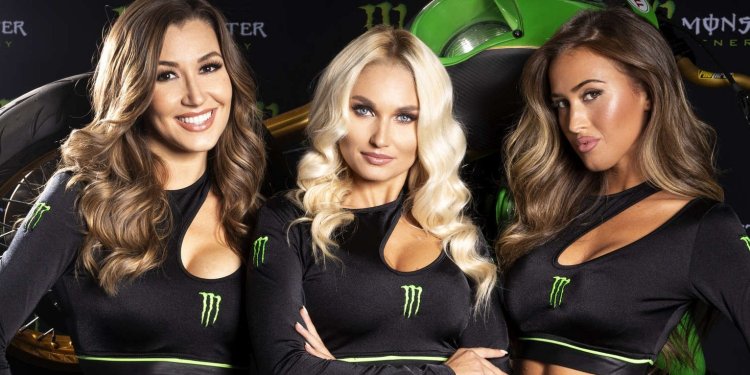 Photo by Monster Energy
Monster Energy has always been known for upping the ante at the party, but this November 12th in Monaco Marina the world's best FMX riders will kick start a night to remember as they bring their game to the Principality for its first-ever FMX show.
Accompanied by Monster Girls, thousands of spectators, and live DJs the bikes will be pulling moves most spectators would never have dreamt possible, let alone that they'd get to see in such a cool setting.
Freestyle Motocross has been a sensation in the US for years thanks to X Games making it one of its biggest showpieces. Legends of the sport, including our very own Nate Adams, have shot to worldwide acclaim by doing the sort of thing on a bike that involves backflips whilst basically parting company with it in mid-air. Quite frankly, the coolest way of riding two wheels and kicking off the party at full blast.
Newly crowned X-Fighters champion Nate (USA) leads a group of international legends and will be riding with Edgar Torronteras (ESP), Remi Bizouard (FRA) plus fellow countryman Adam Jones. With multiple X Games, medals between them expect nothing less than the guys tearing open the night sky with noise and insane tricks.
Nate Adams (USA)
Hometown: Temecula, California
Career Highlights: Multiple X Games, Dew Tour, X-Fighters, and World Champs titles
Known for: First-ever no-handed back-flip (2006)
Edgar Torronteras (ESP)
Hometown: Barcelona
Career Highlights: X Games 2008
Known for: Being the innovator in European FMX. A born entertainer: beatboxing n' all
Remi Bizouard (FRA)
Hometown: Bergerac
Career Highlights: 2008 & 2009 World Champion with 10 World Cup wins in 2009
Known for: The slickest Tsunami flip out there
Adam Jones (USA)
Hometown: Carson City, Nevada
Career Highlights: X Games Gold 2007 and Dew Tour overall title 2008
Known for: Landing the first-ever Cordova backflip (2006)
About Monster Energy
The no.1 by-volume sales energy drink in the United States, Monster Energy supports the sport. Be it FMX, MotoGP, Superbikes, Supermoto, F1, WRC, Skis, Boards, Snowmobiles, SX, Insane distance jumping, MX, Off-road, Trial, Skate, MTB, Wake, Surf, Snow, BMX - name it - the athletes are rockin' Monster Energy more than anything these days.
Check out all the types - Original Monster Energy, Monster Lo-Carb, Monster Ripper, Monster Khaos, available in the UK, Ireland, France, Italy, Spain, Germany, Austria, Monaco, the Netherlands, Belgium, Luxembourg, Sweden, Finland, Norway, Hungary, Bulgaria, Czech Republic, Slovakia, South Africa, and UAE. Nate and the guys dig 'em - so will you. On the Net at Monster Army and Monster Energy.