Odd Echoes Vol. 1 by Various Artists
Fur Coat reveals the first Various Artist offering on their Oddity Imprint, featuring original productions from the label founders themselves alongside the likes of Marc Romboy, Dubspeeka, Tiefschwarz, and more.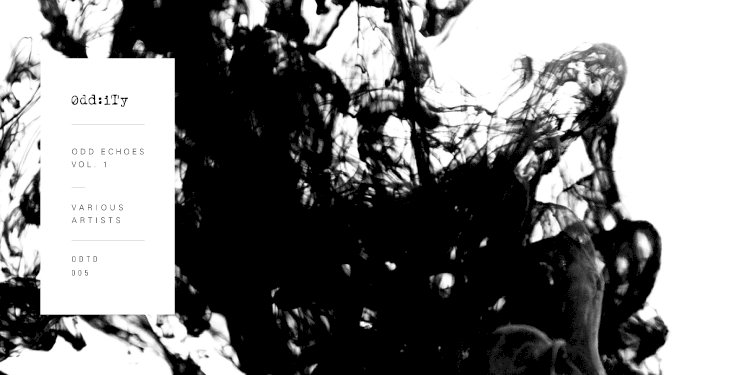 Photo by Fur Coat Music
With releases to date on the likes of Watergate, Crosstown Rebels and BPitch, Venezuelan duo Fur Coat (Sergio Munoz & Isreal Sunshine) have established themselves as leading names within the realms of forward-thinking house and techno. Founded in late 2017, their Oddity imprint has quickly become a central hub for the duo's creative projects, combining fresh music with unique artwork from Barcelona based artists across each release. Having released original material from South American duo Natural Flow, Italian pairing Mathame and themselves, accompanied by remixes from the likes of Radio Slave, Slam, Roman Poncet and Cassegrain to name just a few across the label's first four releases; here we see the duo curate their largest release to date, unveiling "Odd Echoes Vol.1" - a collection of 10 tracks from both established and rising talents that embody and exhibit the label's aesthetic and ethos.
Founders Fur Coat opens the package in emphatic fashion with 'Aquarius', merging rich bass patterns with driving synth builds before ENØS "Asgard" lays the focus on heavy kicks and warping lead synths. Next up, Germany's Black Peters reveals the haunting and eerie "Trust", whilst Pisetzky's "Arsenide" and Marc Romboy's "Defender" accent bright melodies with darker, more menacing undertones.
Opening the second half of the package, "Mariana" sees Dubspeeka opt for pulsating lead melodies and slick, crisp hats, Øostil's "Convergence" works hypnotic, entrancing arpeggios amongst swirling low-end tones, whilst Antonio De Angelis combines brooding bass fluctuations and escalating lead synths fluently throughout "Esaudire". Concluding the release, iconic talents Tiefschwarz utilize trademark organic percussion arrangements and choppy bass hits within "Black Hole", before Brian Cid's refined yet suspenseful "Contacto Indirecto" shapes up the package in style.
Various Artists - Odd Echoes Vol. 1
Release Date March 2019
Label Oddity
Tracklist
1. Fur Coat - Aquarius
2. ENØS - Asgard
3. Black Peters - Trust
4. Pisetzky - Arsenide
5. Marc Romboy - Defender
6. Dubspeeka - Mariana
7. Øostil - Convergence
8. Antonio De Angelis - Esaudire
9. Tiefschwarz - Black Hole
10. Brian Cid - Contacto Indirecto