Patterns this Autumn
Entering the new season armed with a massive selection of world-class electronic artists and live acts. Patterns in Brighton stands tall and proud.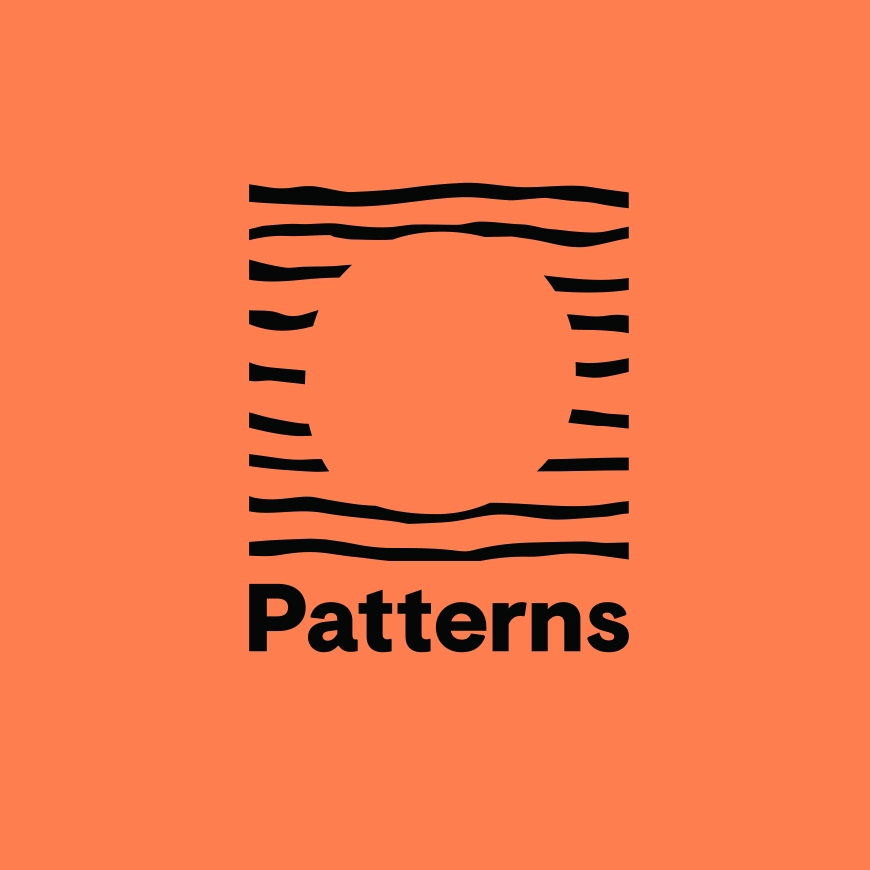 Photo by Mothership
Whether you're into house, disco, techno, drum & bass, electro, garage, grime or something in between, the Patterns crew has got the antidote to those incoming winter blues.
Kicking off the stellar line-ups in October, the one and only Andrew Weatherall will be headlining Disco Deviant on the first Friday, 2nd October, while Lone brings his incredible AV live show to Patterns on the Saturday night along with Berlin based UK producer Palms Trax (Dekmantel Records/Lobster Theremin). The following weekend Radio 1's Monki and Rinse FM resident DJ Haus will be bringing the vibes. Friday 10th October, the First Floor crew will be injecting a dose of the Berlin sound as Ostgut Ton / Panorama Bar affiliate Ryan Elliott and Uzuri boss and all round industry legend Lakuti get the heads buzzing. To top it all off, Powerhouse aka Head High and Prosumer B2B are descending, Saturday 17th October, followed by a final weekend with tough techno don Pangaea, Friday 23rd, and a night with the ultimate party starter Jackmaster, Saturday 24th October. Vanishing Point will be residing over Halloween, 31st October (special guests TBA).
 
As the November chill sets in, things are heating up on the seafront, with The Streets front man Mike Skinner presenting Tonga with Manchester collective Murkage, Friday 6th, while Patterns invites Moda Black with Sidney Charles, Jaymo & Andy George, Saturday 7th. The following weekend sees the much lauded chameleon producer Paul Woolford in his Special Request guise bringing the grit on Friday 13th and Running Back boss and master selector Gerd Janson will no doubt lay down one of his signature killer sets, Saturday 14th. Later in the month, Livity Sound's Bristol bass heavyweights Pev & Kowton, along with Kahn & Neek will be out in force for MUTE on Friday 20th, while first lady of Chicago The Black Madonna will grace the decks for an education in classy bangers on Saturday night. The Rhythm Junction crew are back with fresh Glaswegian talent Denis Sulta and L.I.E.S artist Florian Kupfer, Friday 27th November.
Already confirmed for December is a charged up bunch of electronic renegades including Black Butter Records artist My Nu Leng, the unstoppable Seven Davis Jnr, DnB institution Hospitality 10th Birthday, Berlin vinyl purists Italojohnson, Pinch B2B with Logos and the Futureboogie massive, all making their Patterns debut before the mighty Bicep throw it down for an extra special first Patterns NYE.
October
THURSDAY 1ST: Midnight Funk Association with MFA DJs
FRIDAY 2ND: Well Rounded Warm Up Sessionz with Donga
FRIDAY 2ND: Patterns invites Disco Deviant: Andrew Weatherall, Heretic, Paul Daley, Paul Budd
SATURDAY 3RD: Patterns with Lone (Live AV) & Palms Trax, Black Fan, Ye Ye Fever, Wild Fantasy
THURSDAY 8TH: Midnight Funk Association with MFA DJs
FRIDAY 9TH: CHARGED x Patterns with Monki, DJ Haus, Creux
SATURDAY 10TH: Patterns invites First Floor with Ryan Elliot, Lakuti, Jaime Read, GLU, Charles Green, James Dodd
THURSDAY 15TH: Midnight Funk Association with MFA DJs
FRIDAY 16TH: MUTE, DJs TBA
SATURDAY 17th: Patterns invites Powerhouse: Head High B2B Prosumer, Mehtola, Mr Bongo Soundsystem
THURSDAY 22ND: Midnight Funk Association with MFA DJs
FRIDAY 23RD: ZALLOGUT with Pangaea, Volte Face, Bruce, Metrist, Divided.
SATURDAY 24TH: Patterns with Jackmaster and Christian Piers
THURSDAY 29TH: Midnight Funk Association with MFA DJs
FRIDAY 30TH: Rinse FM DJs TBA
SATURDAY 31ST: Patterns invites Vanishing Point (Halloween special) DJs TBA
 
November
THURSDAY 5TH: Midnight Funk Association
FRIDAY 6TH: CHARGED: Mike Skinner & Murkage present Tonga
SATURDAY 7TH: Patterns invites Moda Black with Sidney Charles, Jaymo & Andy George, Ye Ye fever & Wild Fantasy
THURSDAY 12TH: Midnight Funk Association with MFA DJs
FRIDAY 13TH: Special Request, Mehtola
SATURDAY 14TH: Patterns with Gerd Janson, Charles Green & Neal Schtumm
THURSDAY 19TH: Midnight Funk Association with MFA DJs
FRIDAY 20TH: Patterns TBA
SATURDAY 21ST: Patterns with The Black Madonna, Pablo Contraband, Donga & Mr Bongo Soundsystem
THURSDAY 26TH: Midnight Funk Association with MFA DJs
FRIDAY 27TH: Rhythm Junction present Florian Kupfer & Denis Sulta
SATURDAY 28TH - TBA
 
December
THURSDAY 3RD: Midnight Funk Association with MFA DJs
FRIDAY 4TH: CHARGED presents My Nu Leng
SATURDAY 5TH: Patterns with Seven Davis Jr., Mehtola & Christian Piers
THURSDAY 10TH: Midnight Funk Association with MFA DJs
FRIDAY 11TH: Hospitality 10th Birthday - Line-up TBC
SATURDAY 12TH: Patterns invites First Floor with Italojohnson
THURSDAY 17TH: Midnight Funk Association with MFA DJs
FRIDAY 18TH: MUTE - line-up TBA
SATURDAY 19TH: Patterns invite Futureboogie - line-up TBA
NYE: Patterns with Bicep