Pieces Of Music LP by Terry Lee Brown Jr. and Tom Wax
Innovative techno label Rhythm Distrikt welcomes Terry Lee Brown Jr & Tom Wax for a wide-ranging new house album that shows these veterans are still on the top of their game.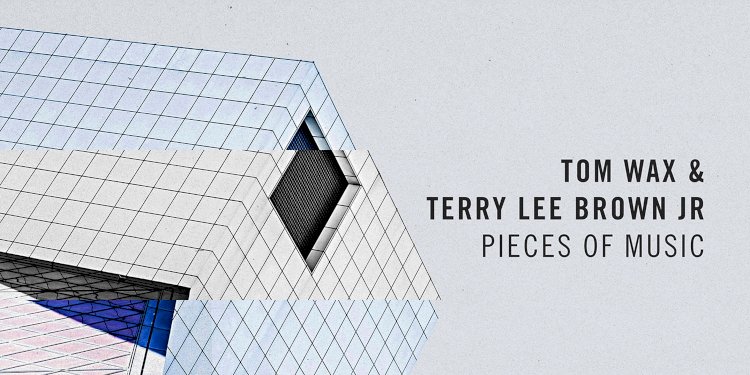 Rhythm Distrikt
Frankfurt pair Tom Wax & Terry Lee Brown Jr. started producing music together back in the early 90s as DJ Tom & Norman. They turned out classics like 'Tales Of Mystery' and 'Thundergod' and as solo artists Tom made powerful techno as AWeX, while Terry Lee Brown Jr. served up groundbreaking deep-house long player "Brother For Real". After 20 years of building their solo reputations, they have come together once more to fuse their respective backgrounds into a fresh new sound. The album was made over six months in Tom's Phuture Wax Soundlab and has resulted in twelve timeless tunes that work for home listening as well as for the club dance floor.
Opener "Spring Break" is a driving deep house tune with lush pads and fluid basslines that make for refined dancing material. "High Five" then gets darker and more stripped back before coming to life with some heavenly melodies and spiritual vocals. After the dubbed-out hypnosis that is "I Need House" there are gems like the punchy and piano-laced New York classic "Don't Fall Asleep" and pumping grooves of "Peace Or Annihilation Dub Mix".

The superb "Straight Edge" and "Take Control" veer into soulful techno territory and then the drums of "The Basic Idea" swing so beautifully they sweep you off your feet. "Nothing Can Get You Higher" is peak time house with fantastic dub chords and "Rhythm, Soul, Grace + Spirit" is another masterfully deep and atmospheric dub roller, up there with the best of them. The dreamy pads of "Raw Textures" and spine-tingling vocals of "Train To Nowhere" leave you feeling soothed and lost in the grooves one final time.
This is a widescreen exploration of all forms of house music that brims with authenticity and quality. Simply brilliant!
Terry Lee Brown Jr. & Tom Wax - Pieces Of Music LP
Release Date April 2020
Label Rhythm Distrikt
Tracklist
1. Spring Break
2. High 5
3. I Need House
4. Don't Fall Asleep
5. Peace Or Annihilation
6. Straight Edge
7. Take Control
8. The Basic Idea
9. Nothing Can Get You Higher
10. Rhythm, Soul, Grace + Spirit
11. Raw Textures
12. Train To Nowhere