Rachel Lyn presents Flower Parts EP
The Air London imprint returns with its thirteenth release, coming courtesy of rising DJ and producer Rachel Lyn who offers up the Flower Parts EP, backed with a remix from Kris Wadsworth.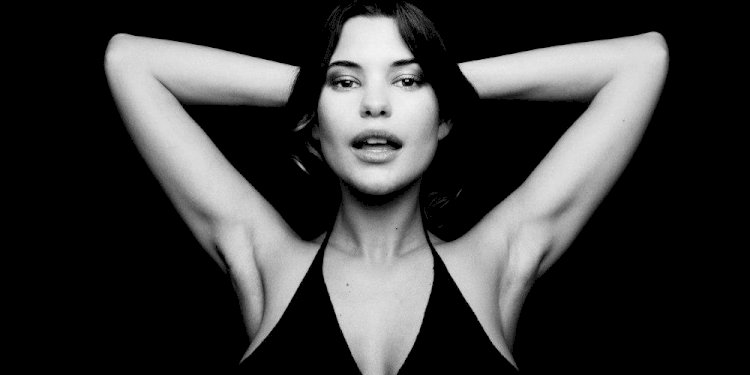 Photo by Roberta Schmidt
Rising starlet Rachel Lyn's career has been in a continually elevating state over the past year, late 2013 saw Rachel mark her production debut on Monika Kruse's Terminal M Records with the 'This Is Not Love' EP, while Damian Lazarus enlisted her DJ skills for this year's GET LOST event in Miami alongside an all-star line up. So it would seem 2014 is going to be an exciting year for Lyn and here she offers up her second release via Air London, following recent material from Jordan Peak, Sam Russo, and The Black 80's.
Title cut 'Flower Parts' kicks off the release, seeing Lyn embrace a gritty, dark and hypnotic style, with the composition being driven by whirring synthesizers, rumbling sub-bass tones and crunchy, bubbling rhythms. Following we have 'Power Charge' which again sees Rachel explore an abstract and subtly refined production feel, bringing growling drones and penetrating bass stabs the forefront, while the weighty, insistent percussion fuels the bumpy groove.
The original mix of 'Citrine' comes next, Rachel tips the focus over to menacing and meandering synth sounds here, which subtly unfold and retract over the records near eight-minute duration, while minimalistic pops and clicks ease things along with a punchy kick drum tucked into the depths of the background. Kris Wadsworth turns in his interpretation of 'Citrine' to follow, entitled the 'Machine Dream Remix', in typical Wadsworth fashion we're treated to a tripped-out, ever-blossoming rework, opening with a smooth, ethereal feel before the latter stages see things open up with an intense drum groove and mind-bending atmospherics.
The package is then rounded off with digital exclusive 'Taxi Dancer', embracing a more dreamy feel with the melodic elements this time, though the tough rhythms still display the dark edge to her productions, the simmering arpeggiated FM synth lines give the composition a more psychedelic charm in comparison to the preceding pieces, rounding off the package brilliantly.
Rachel Lyn - Flower Parts EP
Release date 16th July 2014
Label Air London
Tracklist
1. Flower Parts
2. Power Charge
3. Citrine
4. Citrine (Kris Wadsworth Machine Dream Remix)
5. Taxi Dancer [Digital Exclusive]